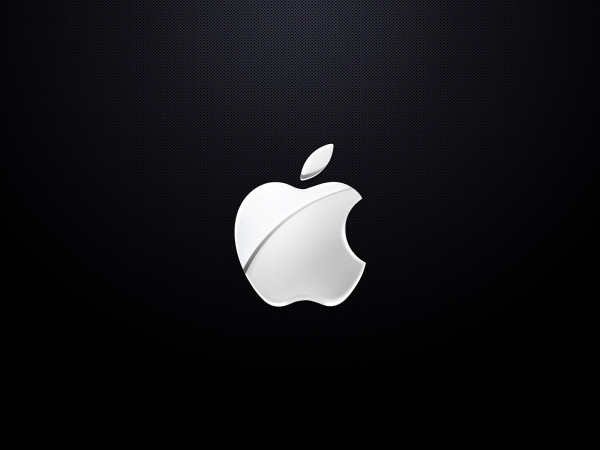 [divider]
Last Update: 10.22.13
[divider]
Related Articles
10.10.13 "AMAZINGLY BULLISH $SPY $IWM $XLF $AAPL [VIDEO]"
9.23.13 "$AAPL Levels I am Watching (Part 3)"
[divider]
10.11.13 Friday
[divider]
Symmetrical Triangle
*
10:51am CST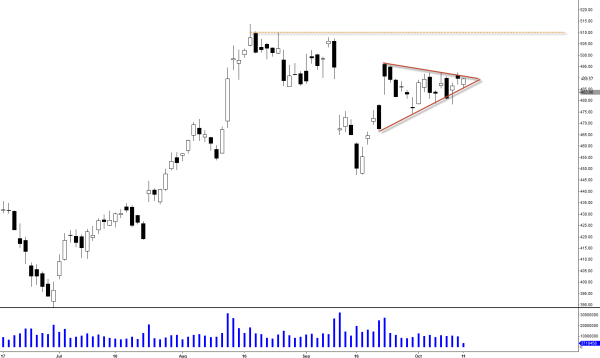 If we breakout of this pattern, I think we are going to see some strong moves to the upside and when we do, watch the levels I have talked about on this article.  (Target price $530-$550)
Entered Calls @ $489.60
Looking at the closing price, we didn't quiet have the juice to breakout completely but the closing action (not showing long upper wick) looks promising for next week.  I am looking for either a gap up on Monday or a breakout in the next few sessions.
[divider]
10.14.13 Monday
[divider]
[Open] Added More Calls @ $493.24
*Chart screened after market close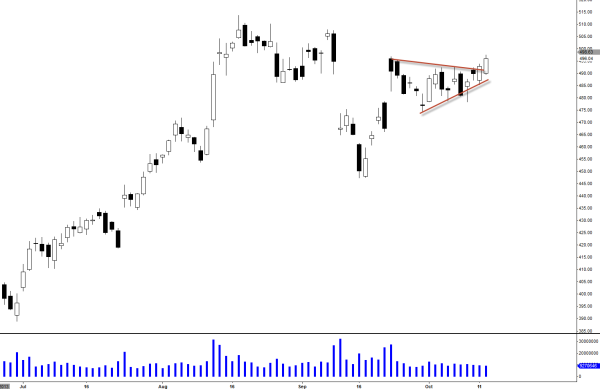 Check out my full analysis on $AAPL here (updated with many charts over the weekend). we are finally making some progress to the upside but I guess I was expecting little bit more thrust with volume, lack of volume does bother me.  Next target around $510ish and I would really like to see some volume spike (at least higher than last few weeks).
[divider]
10.15.13 Tuesday
[divider]
Reduced Positions @ $499.21 (Holding Remaining)
*1:35pm CST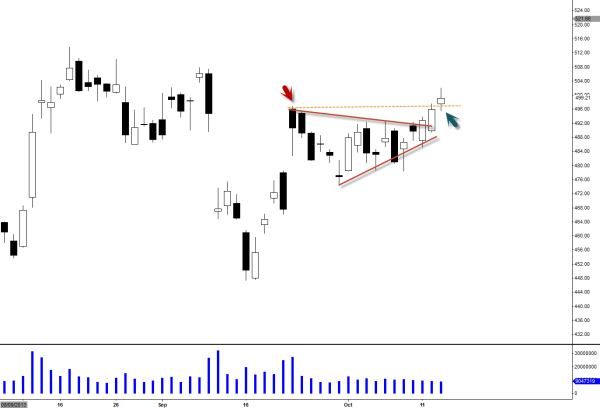 "Old Resistance New Support" (see arrows)
If we can hold above $495.40 ("new support" level), I think we can see much higher prices but if we start to breach below that level, $490.34 might be next level of retest.  I did book some profit earlier today because of the weakness of today's "breakout" with declining volume last 4-5 days which is concerning.  But I think also with some shakeout in the overall market today, that could've disarranged it's upward movement.  I am still looking for that big thrusting candle with volume spike (exploding action) and we would need something like that soon for it to break $510 resistance.  Otherwise, I think it will have hard time breaking above $510 before ER.  Will reassess the situation tomorrow.
[divider]
10.16.13 Wednesday
[divider]
[Open] Added More Calls @ $500.02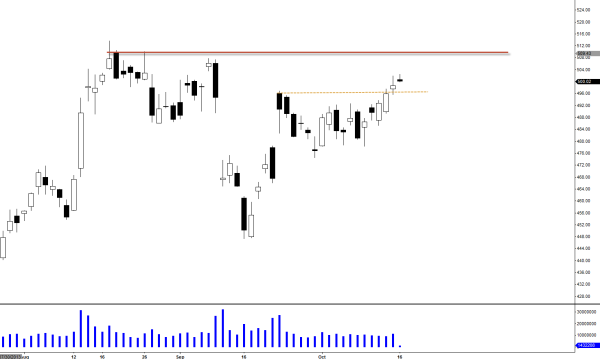 As I was observing early morning activities in the broad market, I was expecting that we might have huge thrust on $SPY (check the post) today and with that I thought possibly $AAPL can run as well but not so much.
$AAPL closed at $501.11 but still not so hot despite of the bullishness of the market today. Unless we get some big moves to the upside next few days, I don't think we are going to break that $507-$510 resistance.  If we get more grinding action, I am going to pretty much close out most of my long positions that I have been holding since $489.60.
[divider]
10.17.13 Thursday
[divider]

$507-$510 resistance is pretty strong and we are moving higher but we don't have much fuel (low volume) to push right through that wall so the best bet is we do what I call "jumping over the fence" tomorrow.  So instead of dealing with this massive resistance, if we can gap above $510ish tomorrow morning or Monday, I think we can really get that lift off.   If not, $AAPL will be very vulnerable to roll back down to about $490 with pullback of the broad market.
I am still holding all of my long positions but if I see weakness on that resistance, I am getting out.
[divider]
10.18.13 Friday
[divider]
[Closing] Reduced Some Positions @ $508.55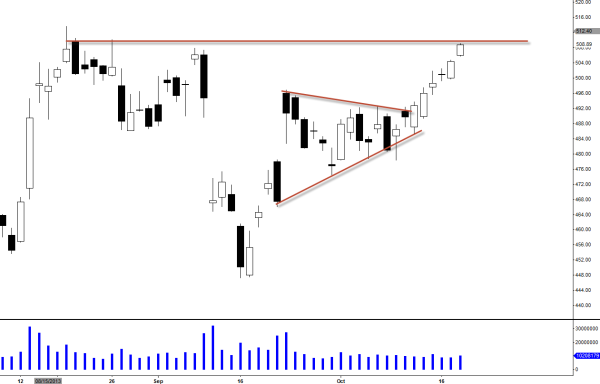 We are still moving higher but was not able to break above the resistance level today and as a cautionary measurement I did reduce some of  my long positions (still holding good size of remaining positions over the weekend) and booked some profit (been long since $489.60 and adding along the way).  I would really like to see a gap up on Monday and just GO! =)   This is a 'must break' level otherwise $490.50 pull back might be happening.
[divider]
10.21.13 Monday
[divider]
Closed 50% of Entire Call Positions @ $521.02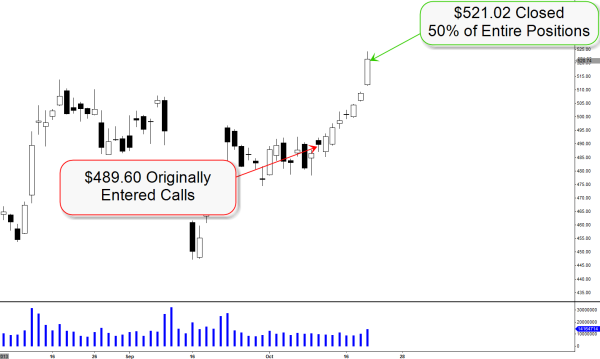 I have been trimming but also adding along the way but today I closed out half of my entire call positions on $AAPL.  I do think we can move higher and we did get that volume spike I was looking for and looks great for long term.  However, I do think it will be healthy to pull back or consolidate for a little while before moving higher. We moved 9 straight days to the upside followed by 2 straight gap ups last two days.  We really haven't put in (looking at daily) that higher low yet so it might be good idea to pull back and put in that higher lower before thrusting even higher.  I am willing to add to my positions once I see some kind of pull back here as I am still holding 1/2 of my remaining positions.
[divider]
10.22.13 Tuesday
[divider]
All Positions Completely Closed @ $528.15
*8:34am CST