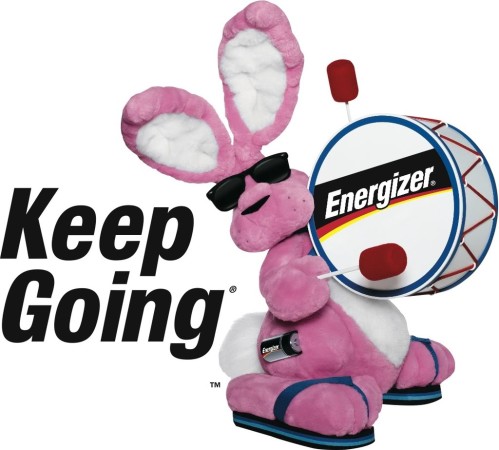 [divider]
Related Articles
7.13.13 "$DJIA $SPX $COMPQ $RUT Bulls Dodging Bullets"
7.17.13 "Mid-Week Update (Recorded LIVE Webinar) $SPY $QQQ"
7.27.13 "Looking at $SPY $AAPL (Comprehensive Analysis) [VIDEO]"
[divider]
7.26.13 Friday
[divider]
Potential Level for Bounce
(Chart screened in the morning)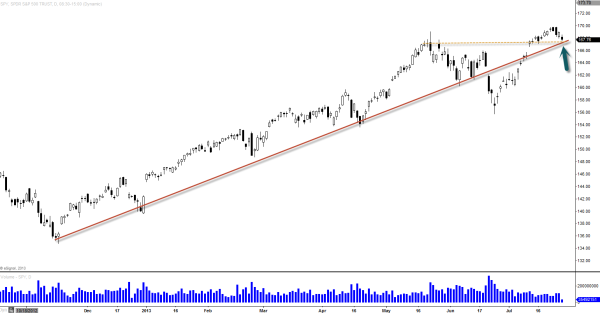 This was the level (see arrow) that we have been discussing this whole week here at Traders Club as I sent out this chart this morning for potential bounce here on $SPY.  This level was very important because of the horizontal all time high pivot (flip to line chart to see why) and the long term uptrend support from 11/16/12 (though this uptrend support has been compromised because we broke that uptrend last June but it had some influences because that level was coinciding with that horizontal all time high pivot).  Many times when the pivotal level is broken, it likes to come back down and retest that level as new support and that was what I was anticipating here on $SPY.  So this was the level that we were watching this morning to see potential bounce either today or early next week.
Support Held
(Chart screened after market close)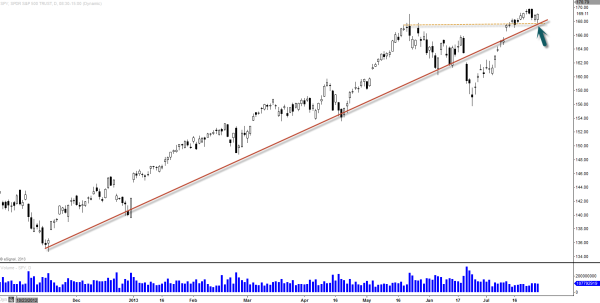 As you can see on this chart (after market close) we bounced right at that level very nicely here.  What I am getting from last two days of this resilient move from the bulls is that this market is going to Keep Going.  I am absolutely impressed with what the bulls have done since late June and I think they are going to continue and move the market higher.
I am feeling bullish in this market for the next two weeks and the target price is about $174.
Bull Flag
Not only $SPY held that pivot level well but currently forming bull flag pattern here. This is a bullish continuation pattern and it has high probability of breaking to the upside.  And that probability increases dramatically when it is formed in an uptrend.  Well we are in an uptrend and we are in that 'old resistance new support' phase so this is the ideal place to see bull flag pattern.  I believe we are going to break out of this flag and rise higher early next week.
Trading Lanes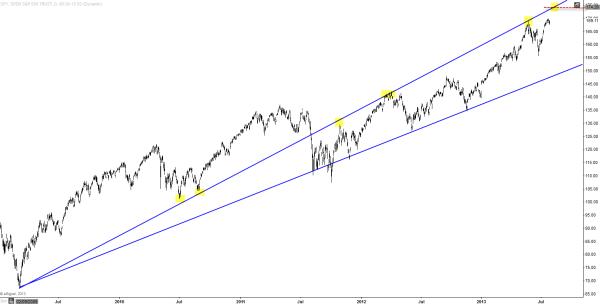 These trading lanes go all the back to March of 2009. As you can see that the upper trading lane has been served as strong pivotal level as I have highlighted with yellow.  Because it has been respected by $SPY for years not mentioning recent bearish downturn right at that $168ish level which where that upper trading lane resistance was residing. That $168 level was very important level last late May looking at the pivots shown on this chart.
I believe $SPY is heading to that trading lane resistance level once again.  This does not mean we are going to see a huge corrective move at that level but its the level to watch and to re-assess the situation when it arrives to that level.  So that level is about $174 and I think that's where $SPY is headed, perhaps, to retest that level.
Well let's see if Fibonacci Extension level can confirm this 174ish level as possible pivot.
Fibonacci Extension Level

Here is how you confirm that resistance level of $174 I've been talking about on this post.  Fib. 138.2% extension level (measuring from 5/22 high and 6/24 low) is $174 confirming that trading lane resistance level  of $174.
So let's recap
Finding support at all time high pivot (old resistance new support) and bouncing
That all time high support is also confirmed by long term uptrend support (from 11/16/12)
Bull Flag has been formed and has high probability of breaking to the upside
$174 is the target price looking at the upper trading lane pivot
$174 has been confirmed by Fib. 138.2% extension level
And I am bullish for the next few weeks