---
Last Update: 7.19.13
---
7.11.13 Thursday
[Morning] Entered Long Positions @ $422.02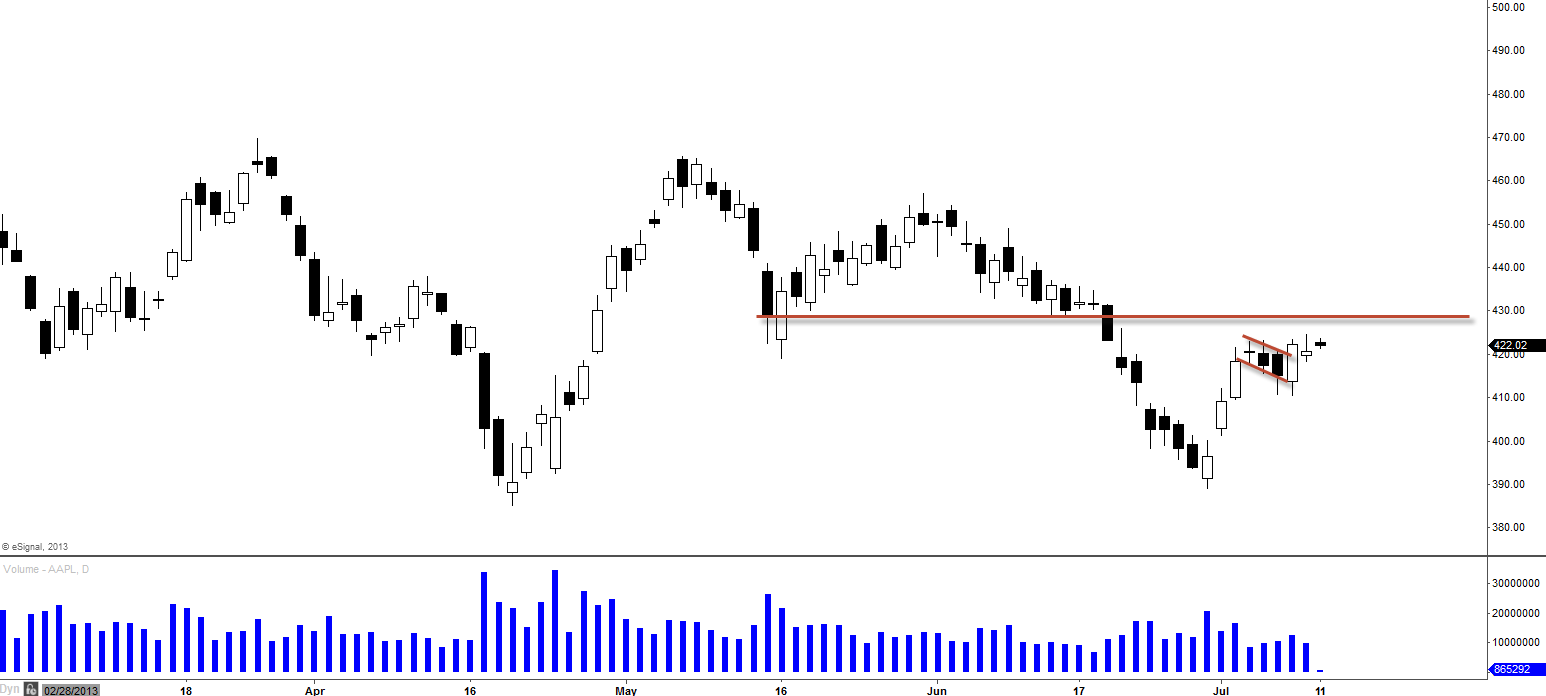 $430 is the level of resistance (if you flip it to line chart you will see why) but here is the reason why I decided to go long.  First reason was looking at the broad market which I suspect it's going to continue maybe another week or two.  Second, I liked the fact that we formed textbook bull flag last 5 trading days and broke out few days ago and holding up well last few days.  So I decided to initiate long positions (Calls) here.
[After Close] 50EMA & 100SMA to Watch
We did have strong finish but we are running into the resistance along with 50EMA and 100SMA here.  This is the level to break to get up to about $453 level which is my 1st target.  Will see how that pans out tomorrow and early next week.
---
7.15.13 Monday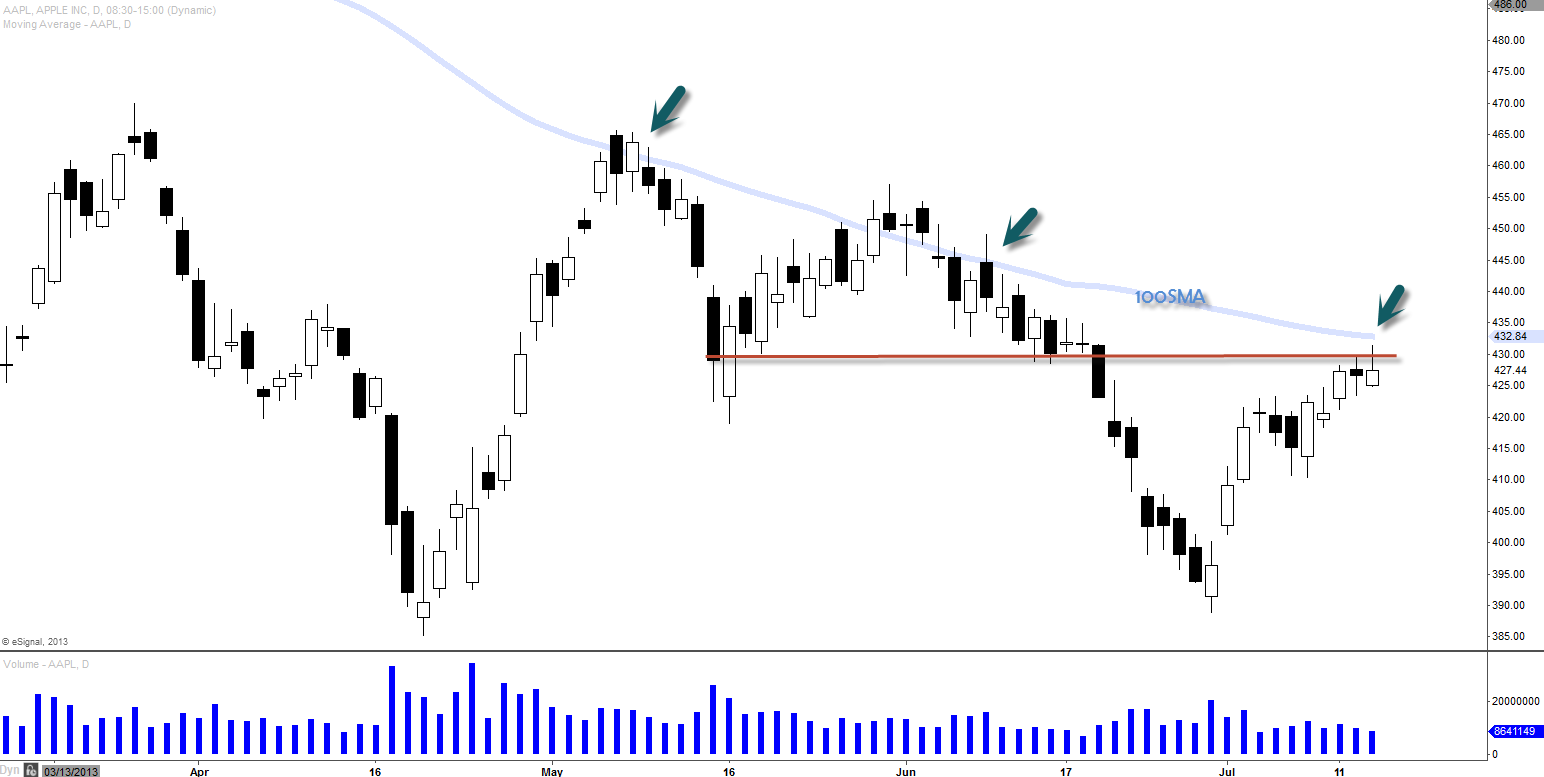 Horizontal resistance (why there? flip it to line chart) and 100SMA coinciding at this level and we have potential shooting star candle today.  This is the level $AAPL must break above otherwise more falling can be expected.    What I am thinking is if $AAPL can get down to about $422 (recent pivot and 10EMA) tomorrow but hold there and then get up again to push above 100SMA next several days, we might able to find some new strength.
---
7.17.13 Wednesday
Added More Long Positions @ $ 428.93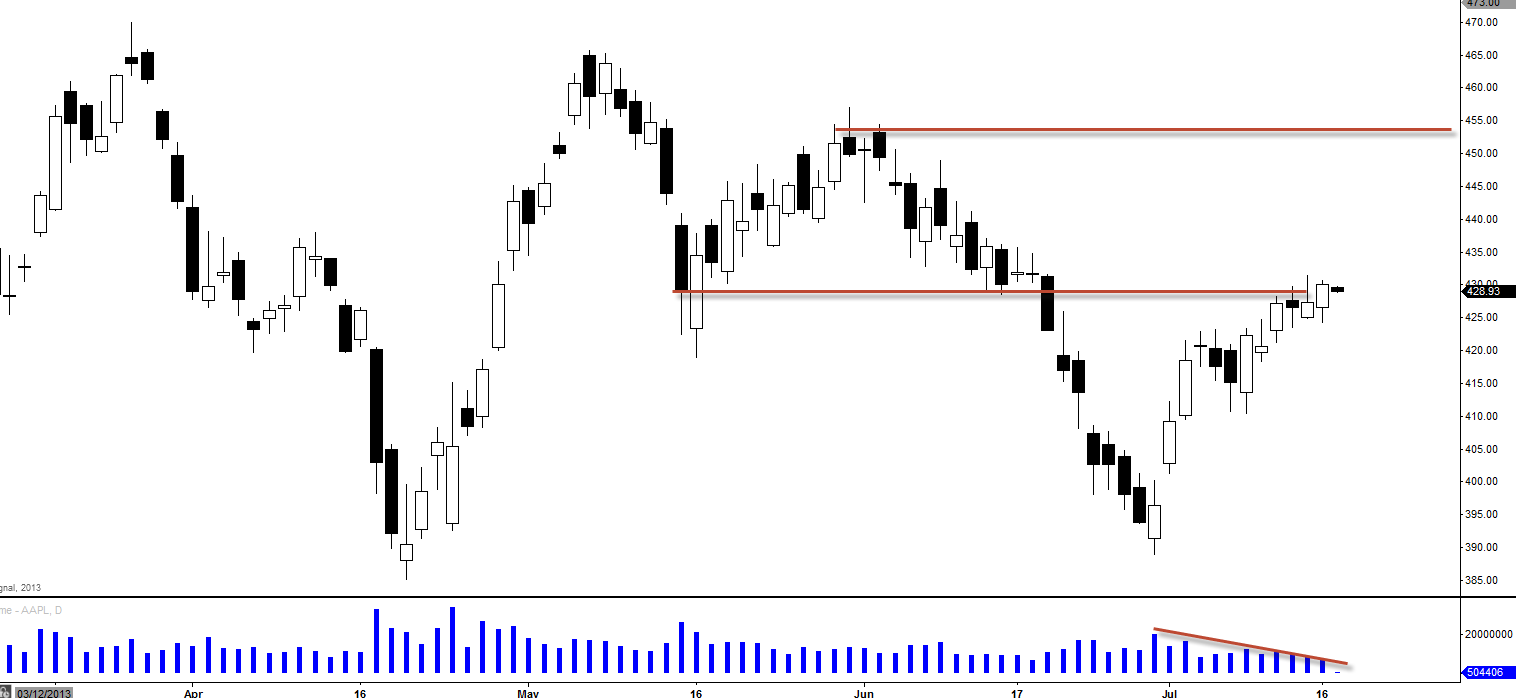 Hmmm after today's action, I am starting think maybe I shouldn't have added the positions as we are continue to show weakness with declining volume here.  $AAPL desperately need volume spike with a thrust to make this thing happen before the ER.  We have 4 days until the ER and I am starting to wonder if it's just going to be grinding action like this until then.  I don't have plan to trade through ER so no matter what I will be closing the positions before the 23rd market close
---
7.18.13 Thursday
Closed 60% of the Positions @ $ 432.59
ER next Tuesday after close and trading right at 100SMA, not liking this slugging action last 5 days straight.  We've been grinding higher ever so slightly but with low volume run up, I just are not fully trusting this run here.  I did leave about 40% of the positions because still there are some bullish indications at least for short term.  Will see how it reacts next few days.
---
7.19.13 Friday
All Positions Stopped Out @ $425.60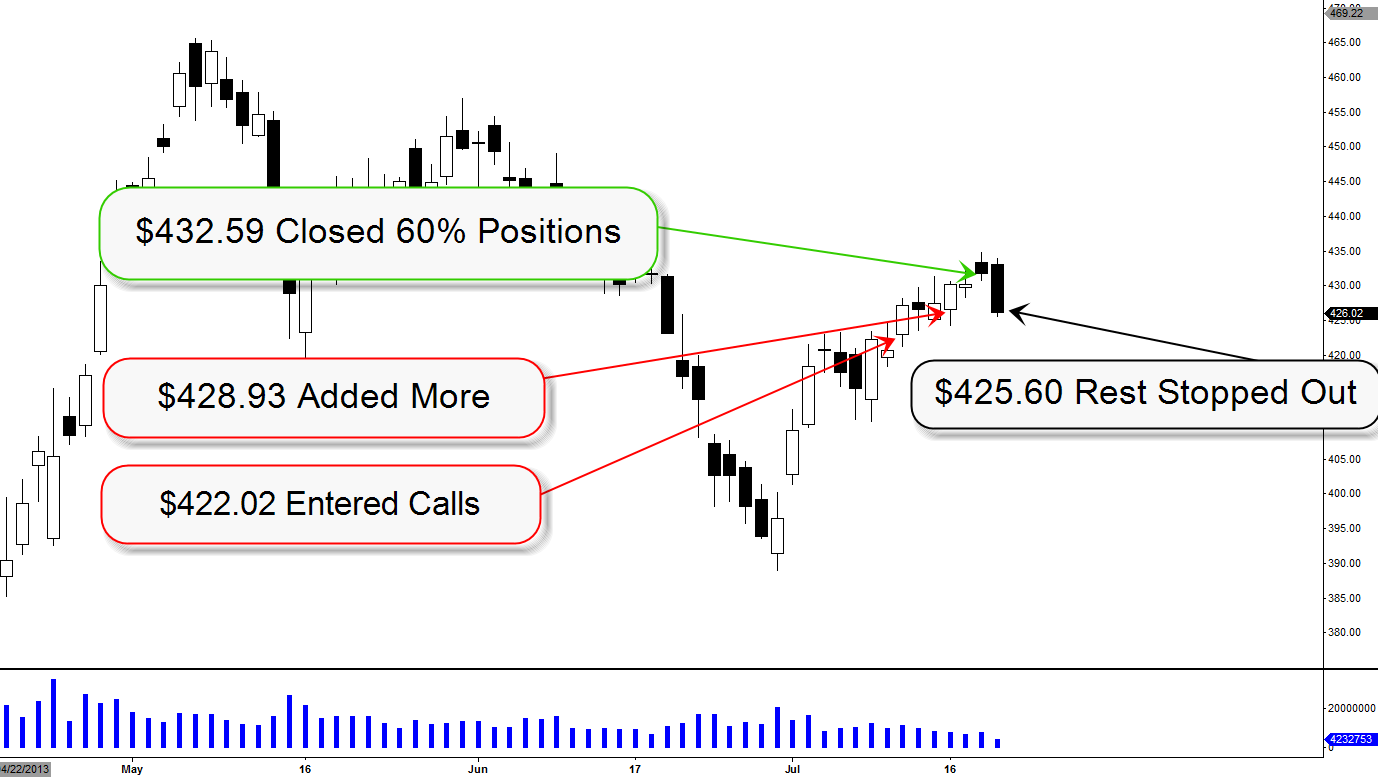 ---
Go To Part 3
---