6.18.14 Wednesday
[8:54am CT] Entered Calls @ $147.58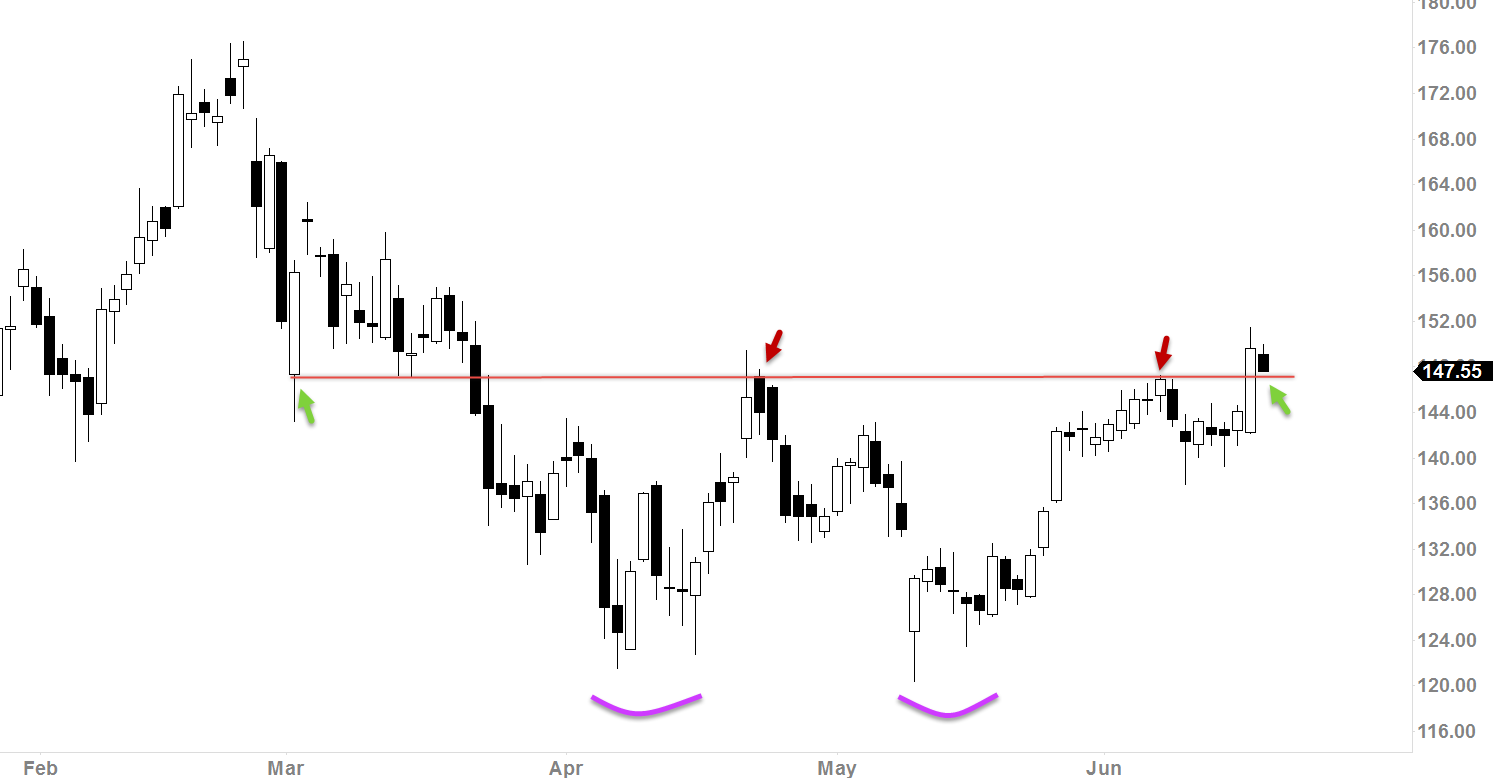 I've actually been watching this stock fairly closely this week because I wanted to see if this Double Bottom reversal formation would confirm.  Well, it confirmed when it broke above the neckline (see arrows).  This morning, when it pulled back slightly, we've decided to enter long.  All we need to see by end of the day is that the buyers make sure to protect this double bottom neckline pivot.  If we can do that, It can move higher.
---
6.22.14 Sunday
So as the buyers protect this Double Bottom bullish reversal neckline since last Friday, $JAZZ is jazzing it up. We also had very nice volume spike here, and I perceive that this stock can continue to move higher.  I don't see any major resistance until the gap fill at around $175ish.  My target is actually $210ish in probably about several months or so.  More updates later.
---
6.27.14 Friday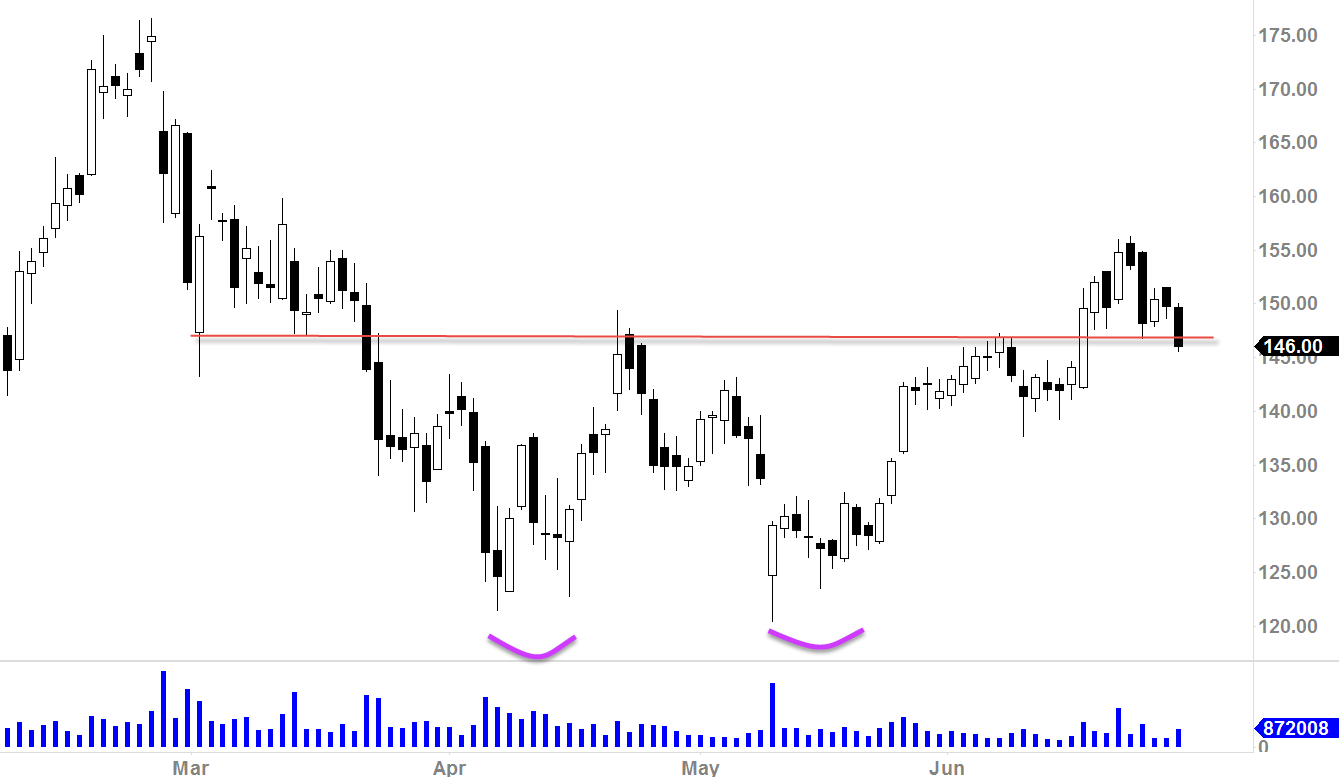 Not looking good here as the sellers are trying to break below this Double-Bottom neckline pivot today.  Daily 50EMA is a possible next support because it has been acted as support on 6/13, so that's the level I'll be watching next week.  Another scenario might be for the buyers is that we get a gap up back above this pivot level on Monday morning and stay up all day, that could be a instant restoration for the bulls. I am still holding full positions but it is now a slightly losing positions.
---
7.1.14 Tuesday
Well, we did have a slight gap up yesterday and it stayed above this neckline/pivot level (see arrows).  This morning we got the gap up and stayed up which is a great look for the buyers.  Only concern is that despite the fact that we gapped up and had a bullish run today, volume is pretty low.  I will need to see how it reacts next few days and see if we can grind higher here.  We would need to close well above $155ish for continuation.  Still holding full positions.
---
7.2.14 Wednesday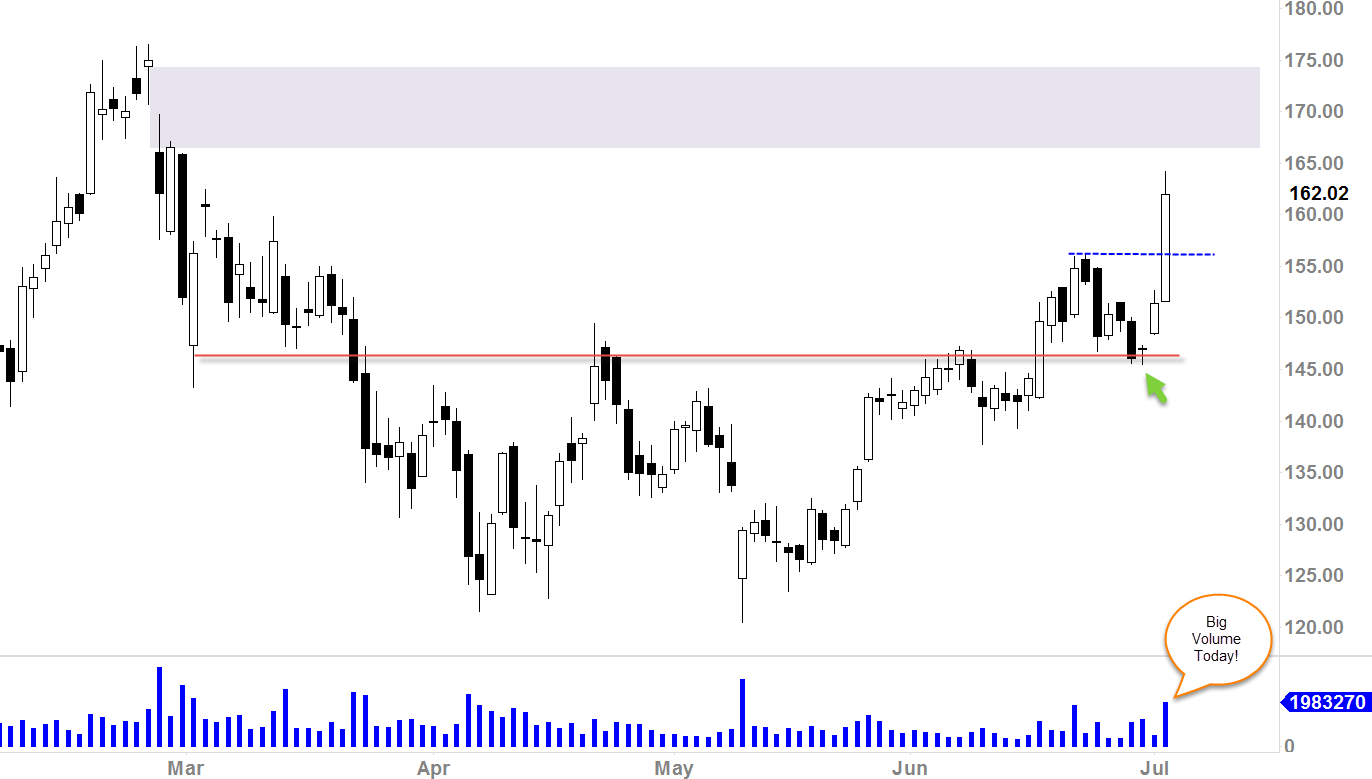 Nice 7% move today and also big volume spike came in which is good.  I perceive that we are on our way to fill the gap at $175ish.  Also I'm thinking that it's possible that 2-3 days of slowdown/consolidation might be in stored after today's move.  Calmly holding full positions.
---
7.16.14 Wednesday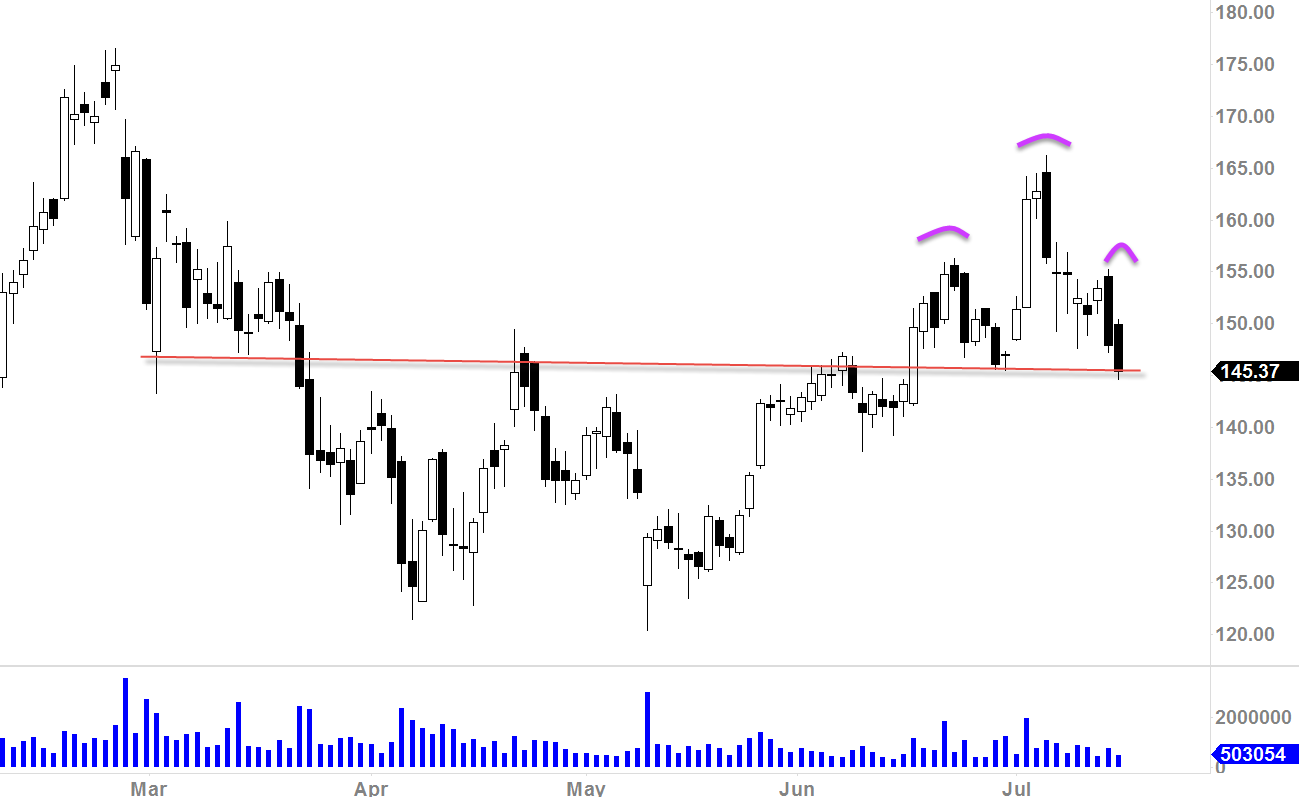 Problem.  We have formed H&S reversal formation here and now bears are pounding on that pivot/support level (red line).  If we break lower, I think it will come down to about $138ish level.  Well, its coming down to a decision time here for me.  I still want to see how it's going to act with that pivot level next few days.  Still holding full positions.