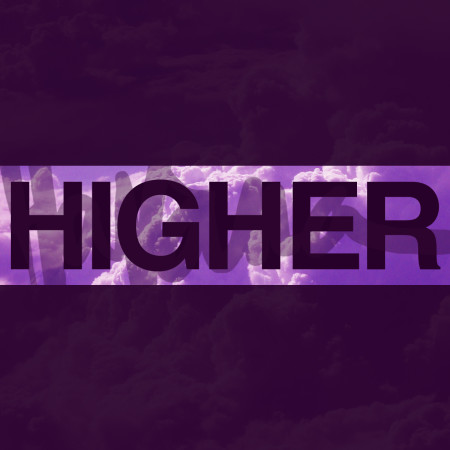 [divider]
Last Update: 1.23.14
[divider]
1.15.14 Wednesday
[divider]
[8:44am CST] Entered Calls @ $137.70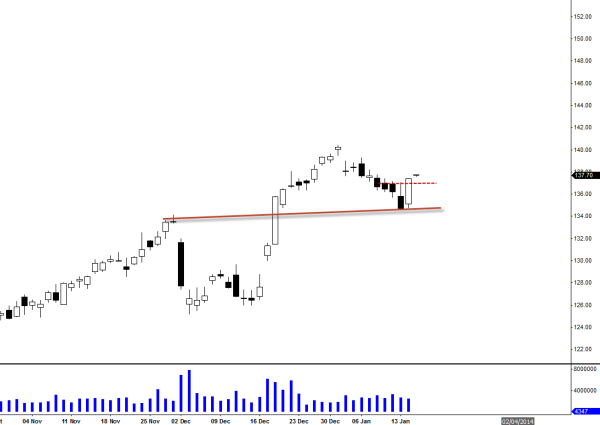 [At Close]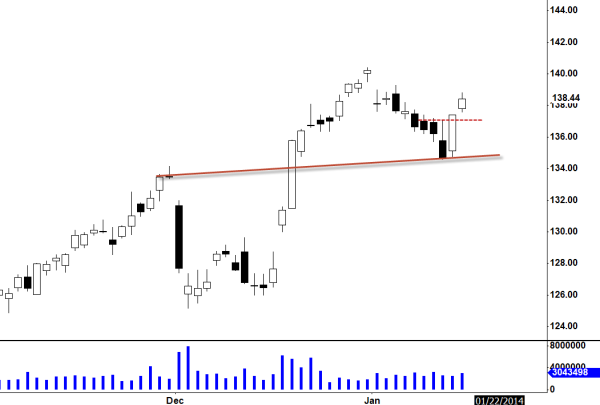 This setup is purely using market's bullish momentum to it's advantage today as we had pretty solid bullish candle yesterday which confirmed that inverted hammer candle on Monday.  So this morning, we just need to hold above $137ish for continuation and we did that as we close at $138.44.  Next resistance at $140ish.
[divider]
1.21.14 Tuesday
[divider]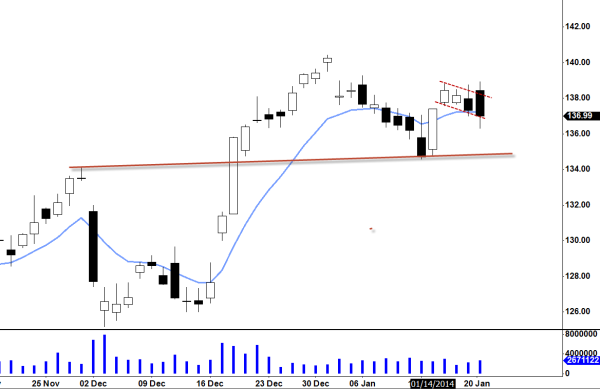 Well it's not a textbook bull flag but close enough in my opinion.  What I worry more about is that 10EMA (blue) is slightly declining with today's action and because of that, we would need bulls to make a move quickly to the upside like tomorrow.  If not, I think we may want to come back down to retest that $134.50 level and I am not sure if I want to hold through that.  Recent market volatility also did some damage on this stock.  I am still holding full positions but I am eagerly waiting for it to move up soon.
[divider]
1.23.14 Thursday
[divider]
[11:26am CST] Positions (April calls) Closed @ $134.21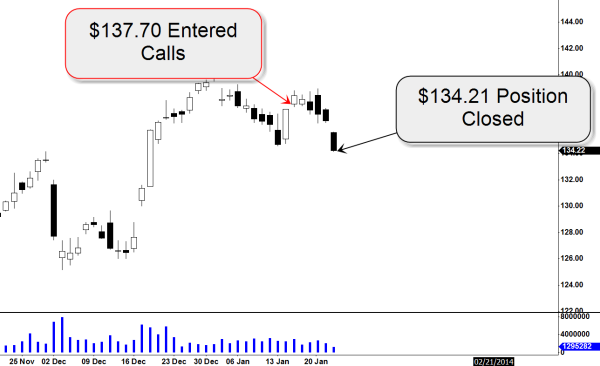 I had been holding April calls and I held longer than I usually do and the loss was a bit higher than my normal trades.  The reason I held this one longer was because of the grinding-up/sideways action on $SPY and I really thought that if $SPY breaks out to new highs, $MMM will bounce for sure. Well, $SPY gaped down and $MMM tanked today with gap down.   Unfortunate but I took a hit on this one and not looking to get back in anytime soon.