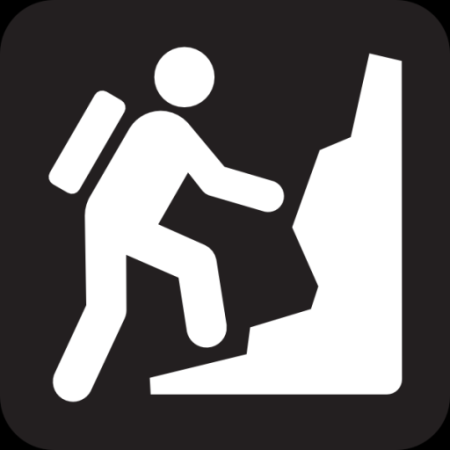 [divider]
Last Update: 1.8.14
[divider]
12.19.13 Thursday
[divider]
[8:45am CST] Entered Calls @ $73.12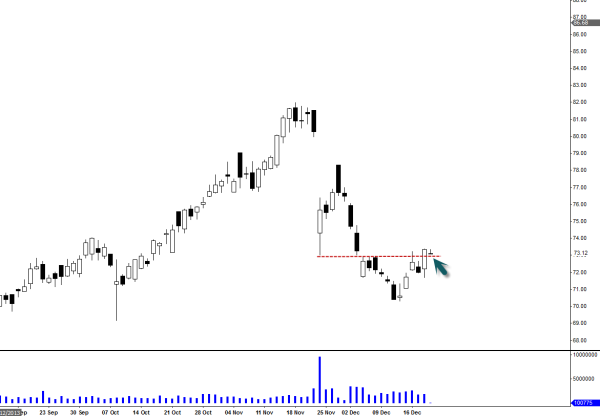 We've had pretty good bounce right on that $70ish pivot level and it's retesting recent resistance level as new support.  This is where I've decided to go long with calls but concerning matter is that $ROST is still below 50EMA at this point.
[divider]
12.24.13 Tuesday
[divider]
[9:28am CST]
So 50EMA is slowing things down last few days but with declining volume (last two days), I am wondering if we are forming bull flag here for higher prices.  If we can close above 50EMA, I think we can go ahead and start to look for that gap fill action.  Still holding full positions here this morning.
[divider]
12.27.13 Friday
[divider]

We had a bit distribution today with higher selling volume which is concerning for the bulls.  As I am still in this trade (full positions), I can see that 10EMA could still be acting as support and possible uptrend support could be established.  If we close below 10EMA, $72.70ish is probably where it's headed.  We must get above $74.70ish level and close above that level for this trend to continue.
[divider]
12.31.13 Tuesday
[divider]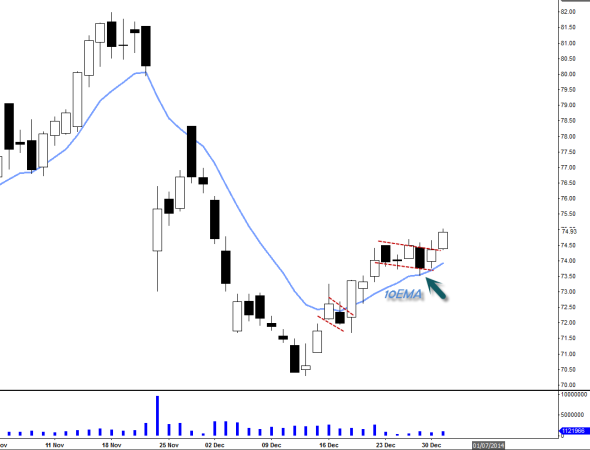 Looks like we flagged it out (about 5 days) before finding that support on that 10EMA and nicely bounced today.  Currently we are above 50EMA which is a good sign and gradually volume is also increasing (ever so slightly) as well.  Still holding full positions.
[divider]
1.7.14 Tuesday
[divider]
Yes, I am still holding my longs and this is pretty much the last level for the bulls to hold if they want to see higher prices.  We did have high selling volume today despite the fact that we had up day in the general market so definitely a poor performance.  We are now trading below 10EMA and so if we can't get up soon, probably could roll over from here on.  Still holding full positions.
[divider]
1.8.14 Wednesday
[divider]
[9:15am CST] Positions Closed @ $73.43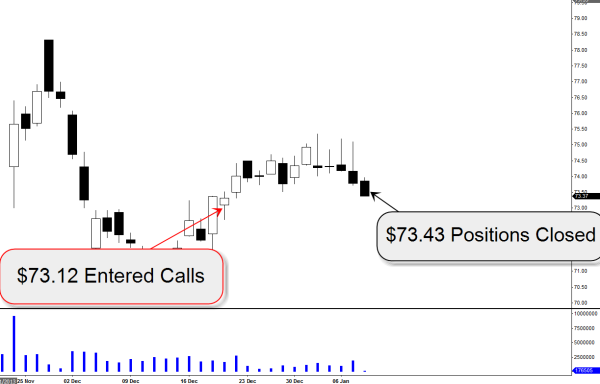 I had been holding Feb ITM Calls and I was stopped out of my positions with tiny loss.  My stop is meticulously calculated so I would minimize my risk as much as I can while maximizing the potential chances to profit. So these kind of stop outs are not bad at all because while this position wasn't able to perform, my $BIDU position is doing very well so far.