Daily Line-Chart with 100SMA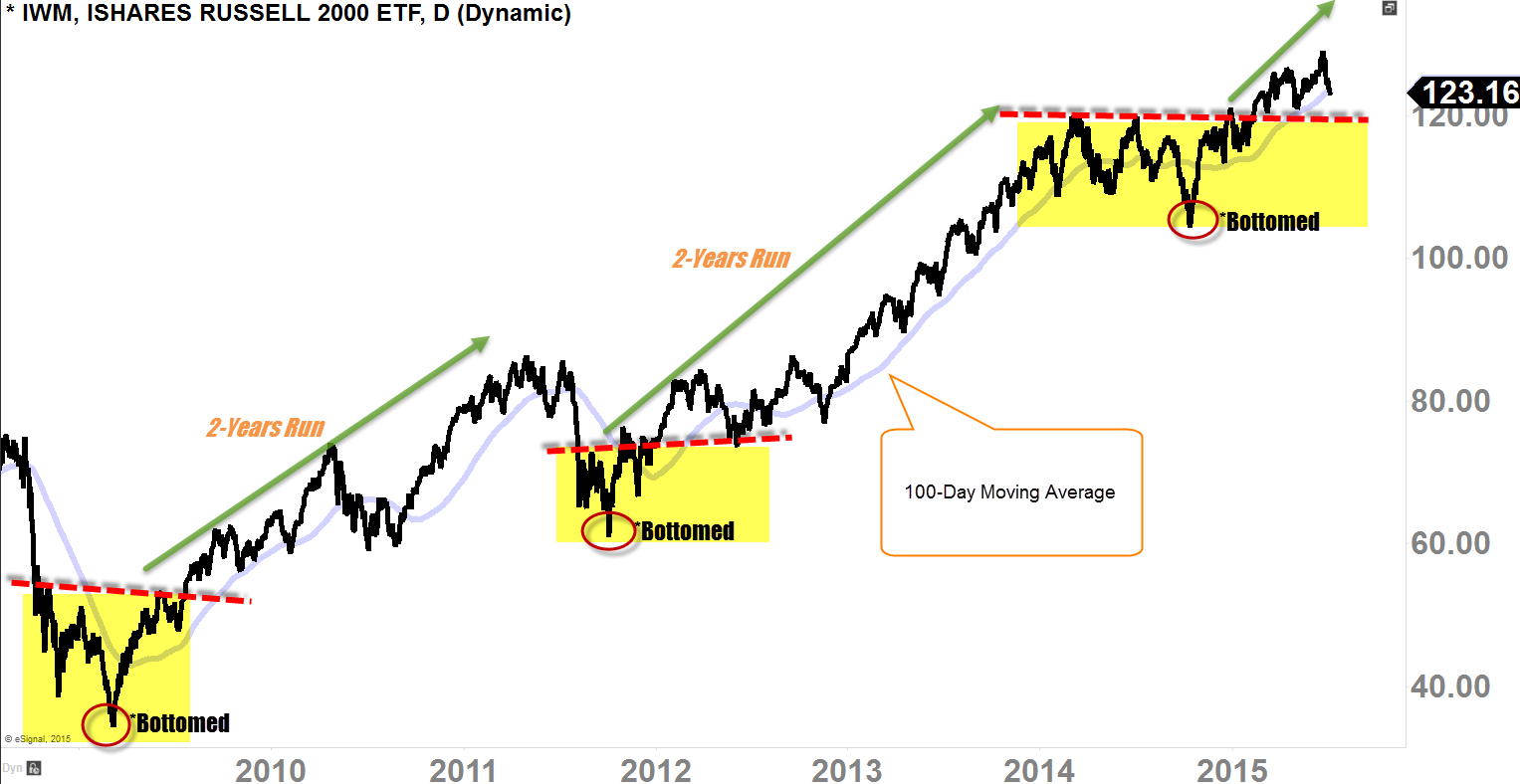 I've been talking about the Russell 2000 since the late-2014 as the index started to cultivate/resume back into the primary-term uptrend as you can see in the chart above.  After it has bottomed back in October 2014, Its been faithfully establishing/cultivating higher-lows and higher-highs in the primary-term which means trend is healthy.  Its going to have its ups-and-downs in the minor to intermediate-term, but as long it faithfully cultivates higher-lows, we are in an primary-term uptrend territory, and we must respect that.
In 2009, after bottoming, we saw 2-years of primary-term uptrend before the correctional-phase in mid-2011.  Same thing happened in late-2011 as the index bottomed, we saw 2-years of primary-term uptrend before getting into a correctional phase all throughout the 2014.  Now as it has bottomed in October of 2014, I believe we may see another 1.5 to 2-years of bullish run, which means it can run until summer of 2016, and that's precisely what I am forecasting and expecting for it to run (again, with it's minor to intermediate-term ups-and-downs).
Short-Term Forecast
Daily Candle-Chart with 100SMA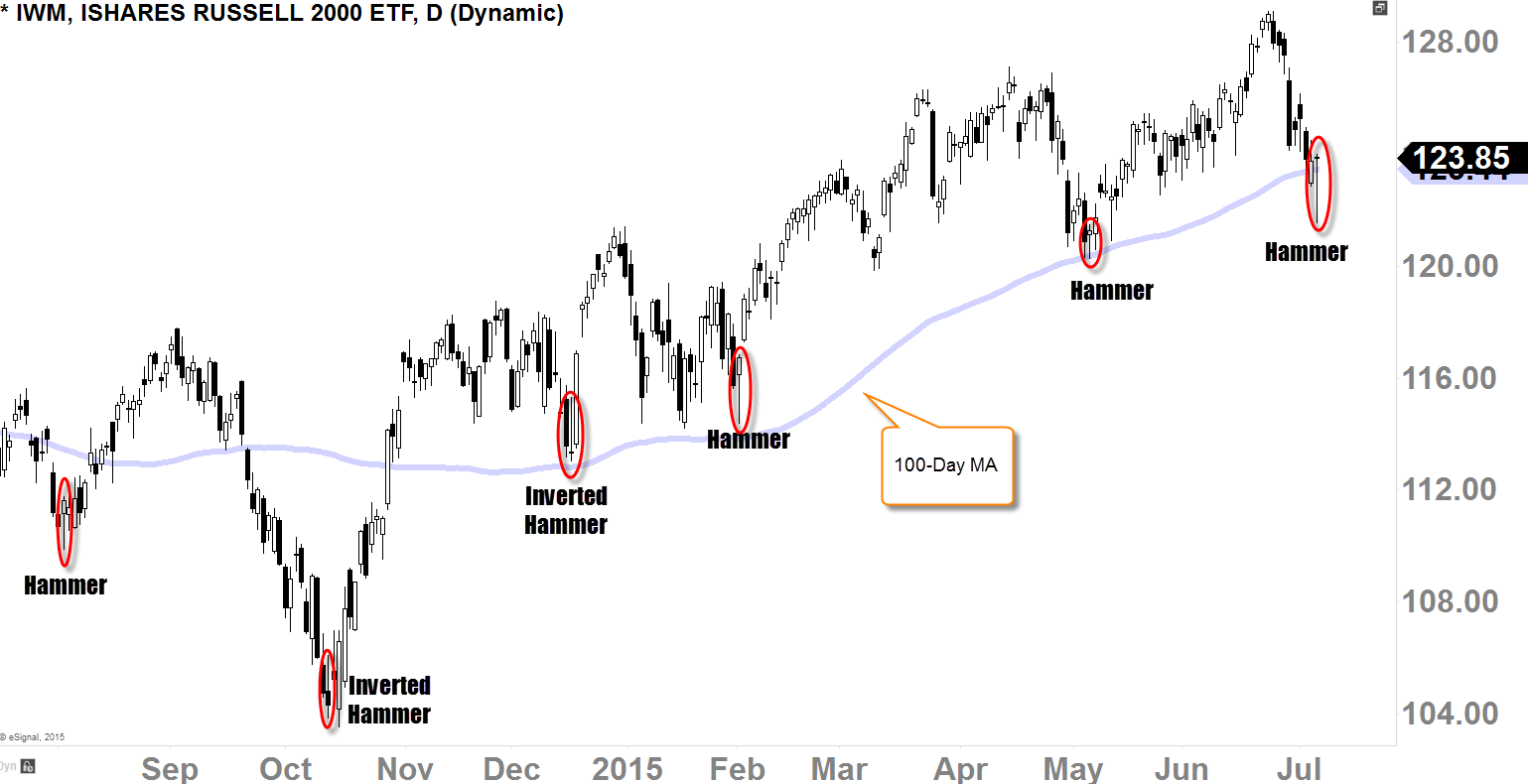 Looking at things more in the short-term perspective, we can see that 100-Day Moving Average has been strong support in the past, so it's a important level to watch rest of the week.  Today, we printed a "hammer" candle which is identified as a bullish reversal candle if we can see a follow through for the next few days.  "Follow through" means we must see the price-action closing well above $124-$125 in the next few days on the Russell 2000 ETF (IWM).   "Hammer" and "Inverted Hammer" have been used as a catalyst for a reversal within its pullbacks so I think we have high probability of seeing a follow through here (but again, follow through is a must to substantiate and validate the reversal candle). I think, though, $126 is important level to conquer if the buyers wants to reclaim control in the minor-term, and below $126-level things can get bit hectic for the buyers; however, if we can get well above $126, I believe the Russell will make/print another/new all-time-high with potential target of $134-135ish on IWM.