[divider]
Last Update: 10.16.13
[divider]
9.22.13 Sunday
[divider]
Can it do it again?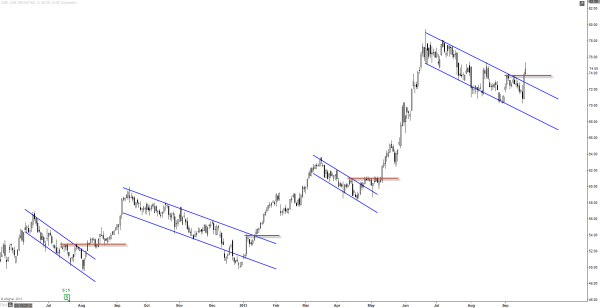 It seems that once $CME breaks out of the declining channel formations, it has proclivities to move in this MOSTROUS bullish run. My question is, can it do it again?  I will be watching…
Here are some more compelling bullish signs.
[divider]
Bullish Divergences
*Chart screened at 9:25am CST on 9/24/13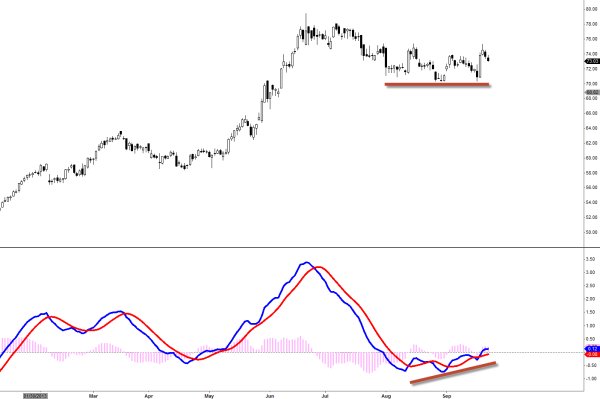 Daily MACD bullish Divergence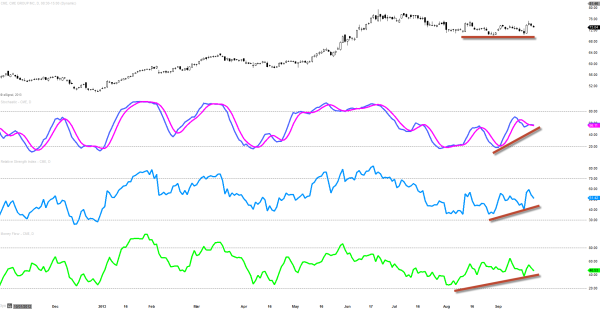 Daily Stoch, RSI, MFI Bullish Divergence
Daily 50EMA to Watch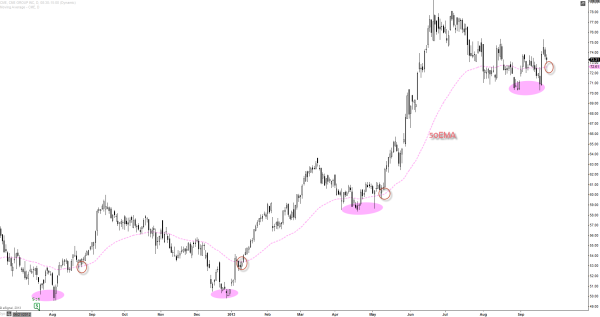 We might get choppy in this vicinity but once we bounce from the daily 50EMA, I think we might get some big moves on this stock.
Weekly Chart
*Chart updated on 10/5/13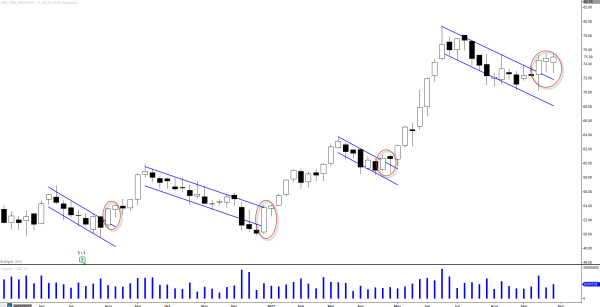 Weekly chart is setting up so nicely that if we don't breakout next week, it's just your luck!
[divider]
10.16.13 Wednesday
[divider]
Breaking Out!
*9:51am CST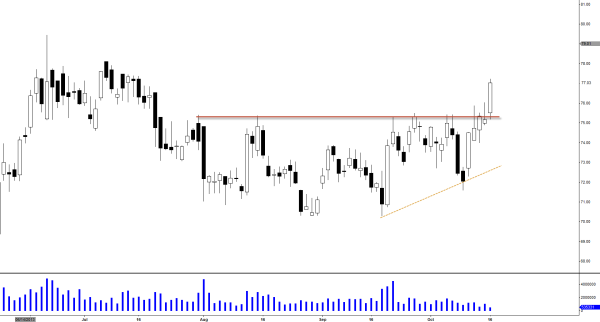 Finally $CME broke out this morning and I think its going to continue and this could be the start of a HUGE move!