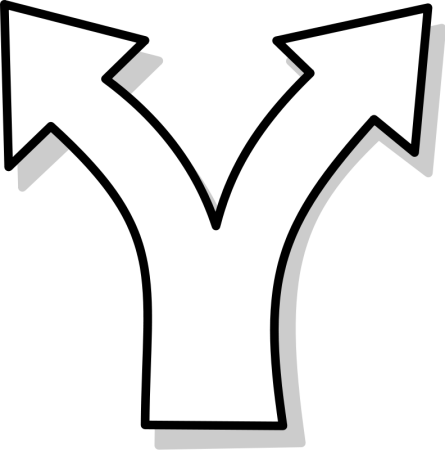 [divider]
6.27.13 Thursday
[divider]
Weekly Bearish Divergence (July 2007 vs Today)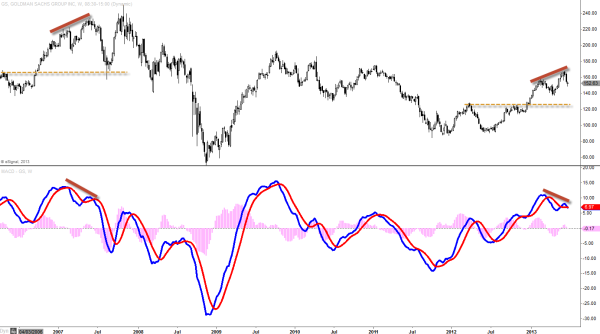 [Weekly MACD]
Well it's not completely confirmed on this weekly MACD divergence here so confirmation is still needed for this to play out.  You will need to see MACD's blue line crossing the red line and start to head south for confirmation.
[Weekly Stochastic (full), RSI, MFI]
Unlike July 2007, we have pretty nasty angle confirmations on RSI and MFI but Stoch is still trying to confirm here.  There main function is not to measure divergences but when they are confirmed with MACD, it could be a great addition to the analysis and the pattern becomes more lethal.
Daily Uptrend Support & 100SMA (July 2007)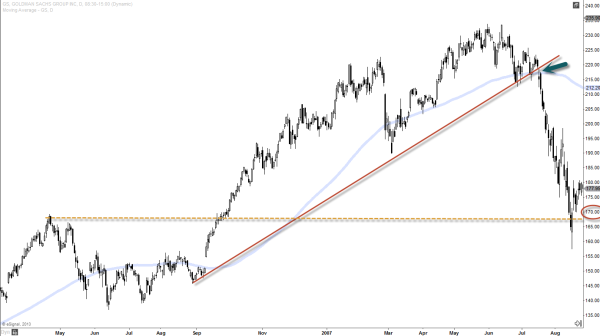 Broken below the uptrend support and 100SMA (not mentioning weekly MACD bearish divergence at this level) and this thing tanked.  Can it happen again?
Daily Uptrend Support & 100 SMA (Today)
We are currently trading right at uptrend support and 100SMA.  We broke below this level and if weekly MACD divergence confirms, I think it can come to about $125 level.  Again uptrend support must be broken.