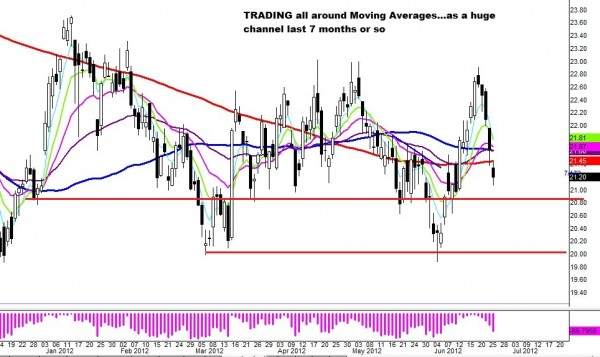 We got into this bearish position last week, after it threw a Shooting Star like pattern and started changing direction.  We got in few days after that.
Today we tightened our stop.  We have decided not to close out the trade even though we have reached our 1st target.
We probably able to get into 2nd target since the market has been bearish last few days.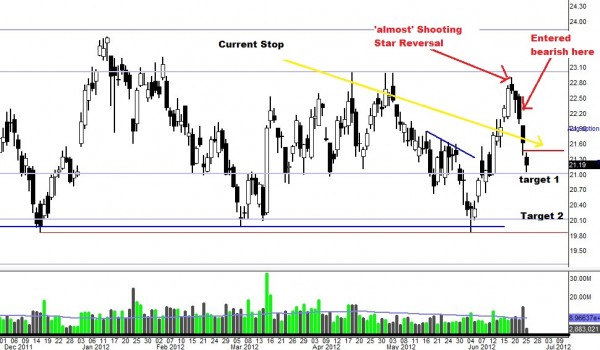 Great volume yesterday and that could be a fuel for our 2nd target
6/26 Got Stopped Out today but over all great trade