---
 Last Update: 11/29/2017
---
11/15/2017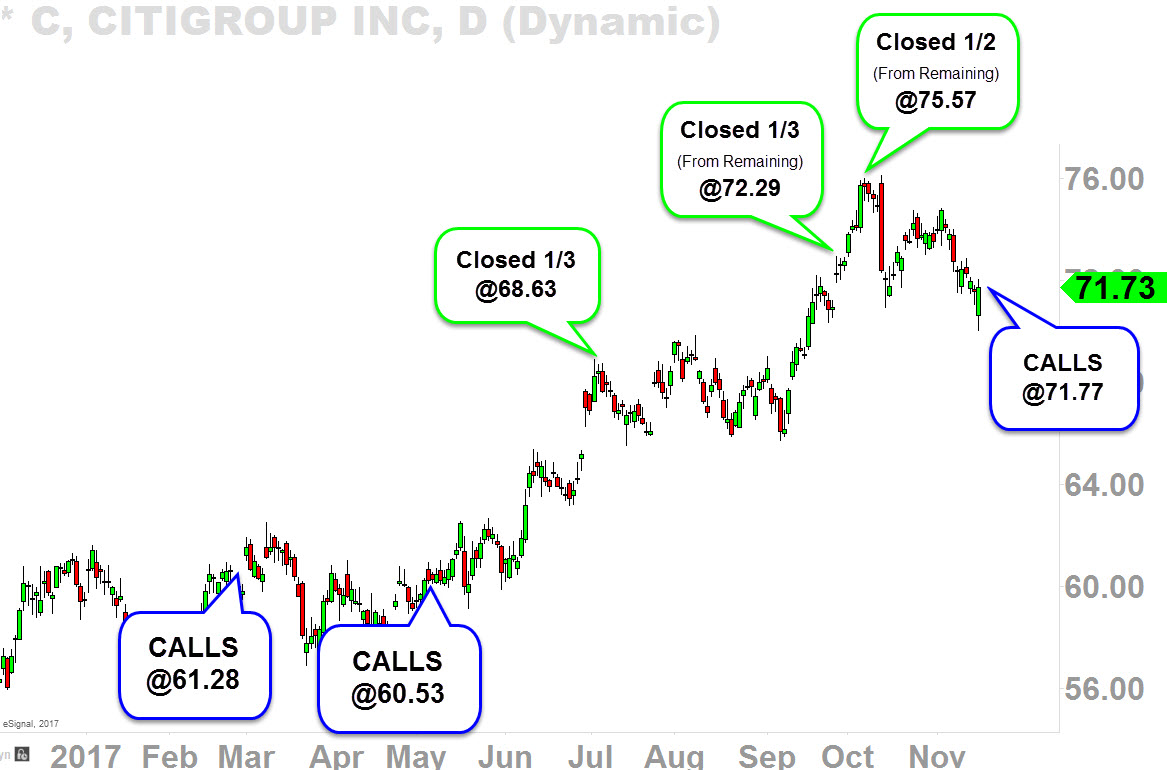 Earlier late afternoon, I've decided to add CALLS to my Citigroup (C) position as the stock has retested recent prior-low (see arrows) while retesting the rising "100SMA" and bouncing as you can see in the daily-chart above.  It won't be easy reversal I don't think, but this is the vicinity I felt comfortable for an entry.  We do have a "bullish engulfing"/"bullish counter-attack" reversal candle printed today that needs a follow through to confirm, let's see how it plays out – more updates later.
#TimeStamp
  CLOSED: 1/3 @68.63, 1/3 from remaining @72.29, 1/2 from remaining @75.57
  CALLS: 71.77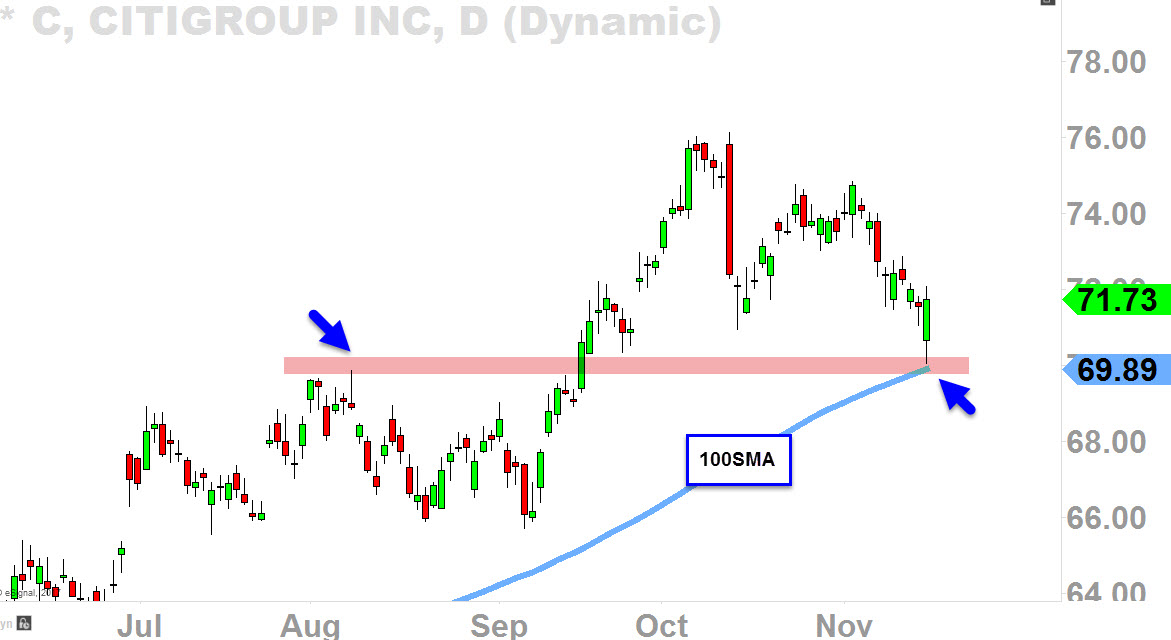 ---
11/29/2017
Citi had a strong bullish-move yesterday, and the follow-through gap up today.  It faded a little bit from the highs of the day today, but looks strong here this week.  I want to see 74.44 – 73.50ish to hold, should the price slide next few days, for this bullish momentum to continue.  Trend is up, "100SMA" (intermediate-term sentiment) continues to support the trend as it maintains upward movement, let's not over-analyze but let the trend play itself out.  I am still holding my CALL-positions as I target 80ish before unloading some, more updates later.
#TimeStamp
  CLOSED: 1/3 @68.63, 1/3 from remaining @72.29, 1/2 from remaining @75.57
  CALLS: 71.77