---
---
SPDR Gold Shares
As you can see in the daily-chart below, that 115-level has been that important pivot-level as Gold (GLD) is trading well-below that level as today.  Though we are currently overbought in the minor-term, cautionary signal continues if the price can't get back up above 115-level soon (keep in mind 115-gap is still open, so if or when that gap gets filled, it probably will act as resistance). Ultimately, if the buyers want get back in control, we would need to see the price-action take out at least 125-level to the upside because trend is down, meaning, we are still in a downtrend.  This means, for now, 'benefit of the doubt' goes to the sellers in the intermediate to primary term.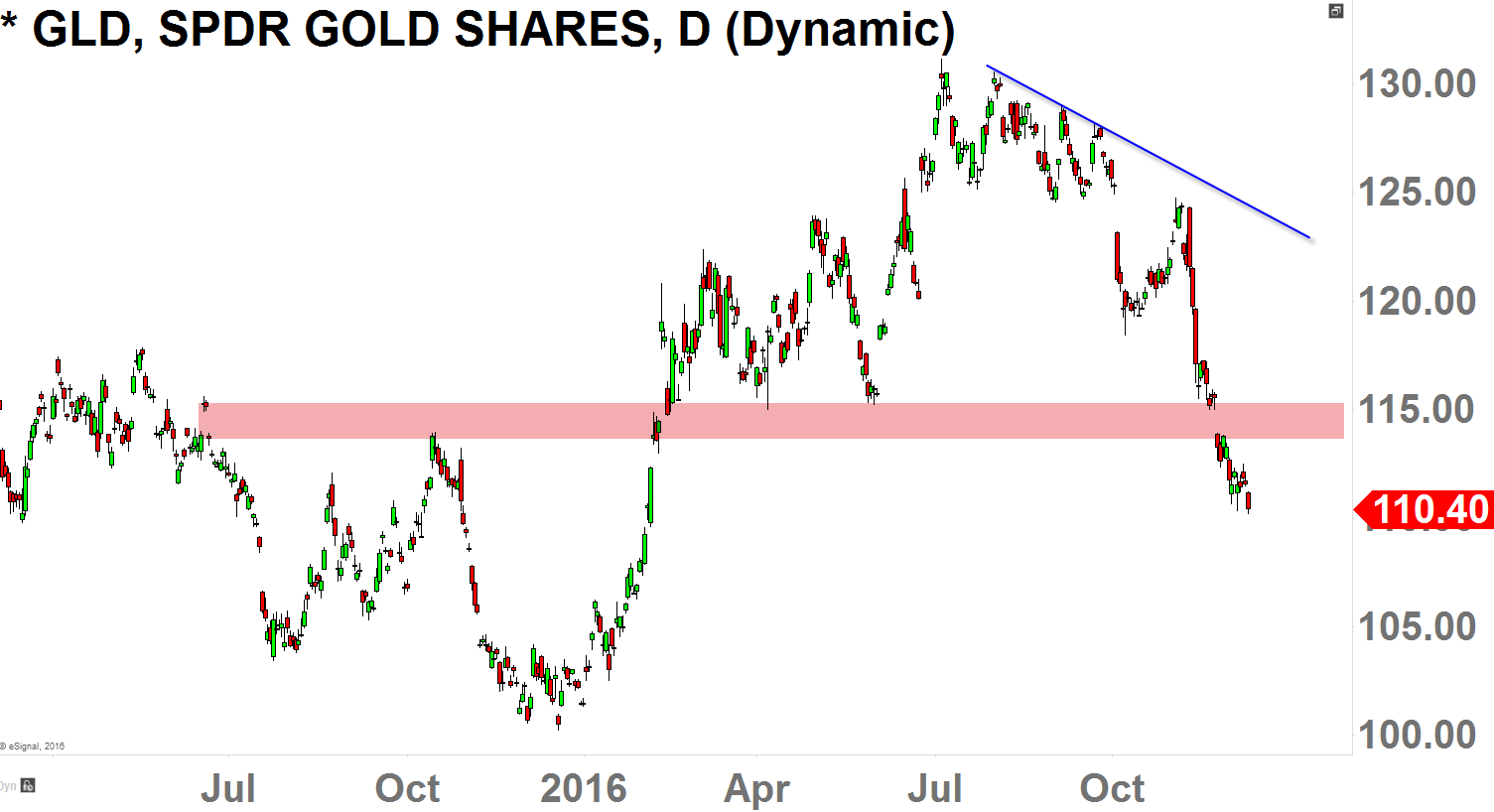 Ishares Silver Trust
Unlike GLD price-action in the above chart, Silver (SLV) chart looks like we are holding pivot-level at 15ish as you can see in the daily-chart below. However we are still in a intermediate-term downtrend, buyers won't be in control until the price-action gets well-above the 18-level (above the downtrend resistance – blue line).  If or when bulls does not able to protect 15-level of pivot, things could get heated more to the downside, which at that time, 14.51 might be where it's headed which is next gap-fill support level.  Ultimately, buyers do want to see the price to get back well-above the 18-level to gain control.  As of today, trend is down.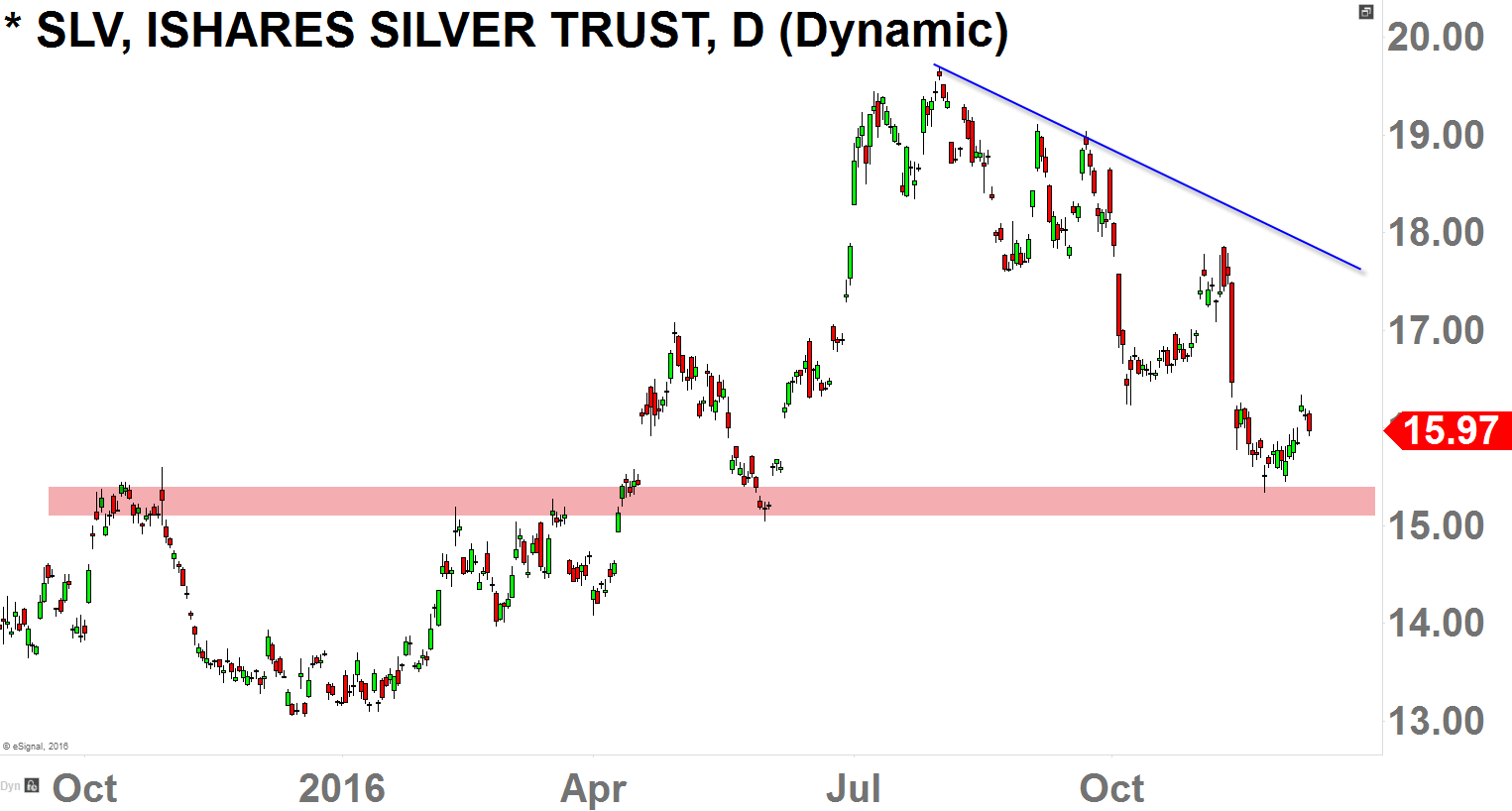 Gold Miners ETF
Gold Miners (GDX) just lost major pivot level as you can see in the daily-chart below at 22ish, not a good sign.  The ratio of the fall is so much steeper than GLD or SLV as you can see the angle of that downtrend resistance drawn (blue line) on the chart below.  Obviously, we are in a downtrend in the intermediate-term, and if the buyers lose this current minor-term support at 20.50, it looks like 18 and 15.50ish might be ahead.  If the buyers want to gain control again, the price-action must get well-above the 25 as a start but still could be hectic below 29. Ultimately above 29 is the level you want to see before bulls really gaining confidence to the upside.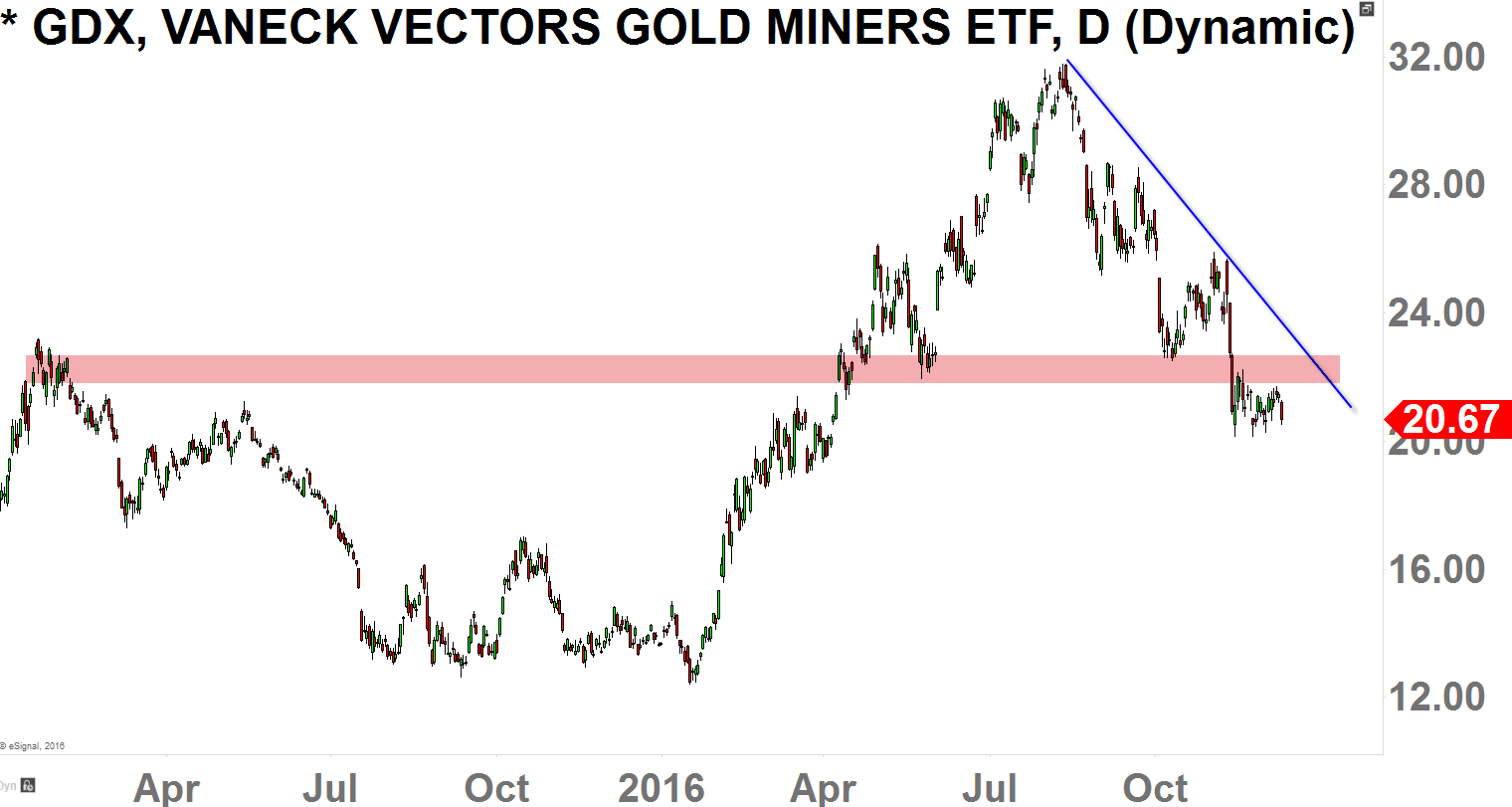 ---
Disclosure: 
I currently do not own any of the ETFs mentioned at the time of this article
---