---
Past Articles: Part 1 | Part 2 | Part 3 | Part 4 | Part 6
---
Historical Perspective (Monthly)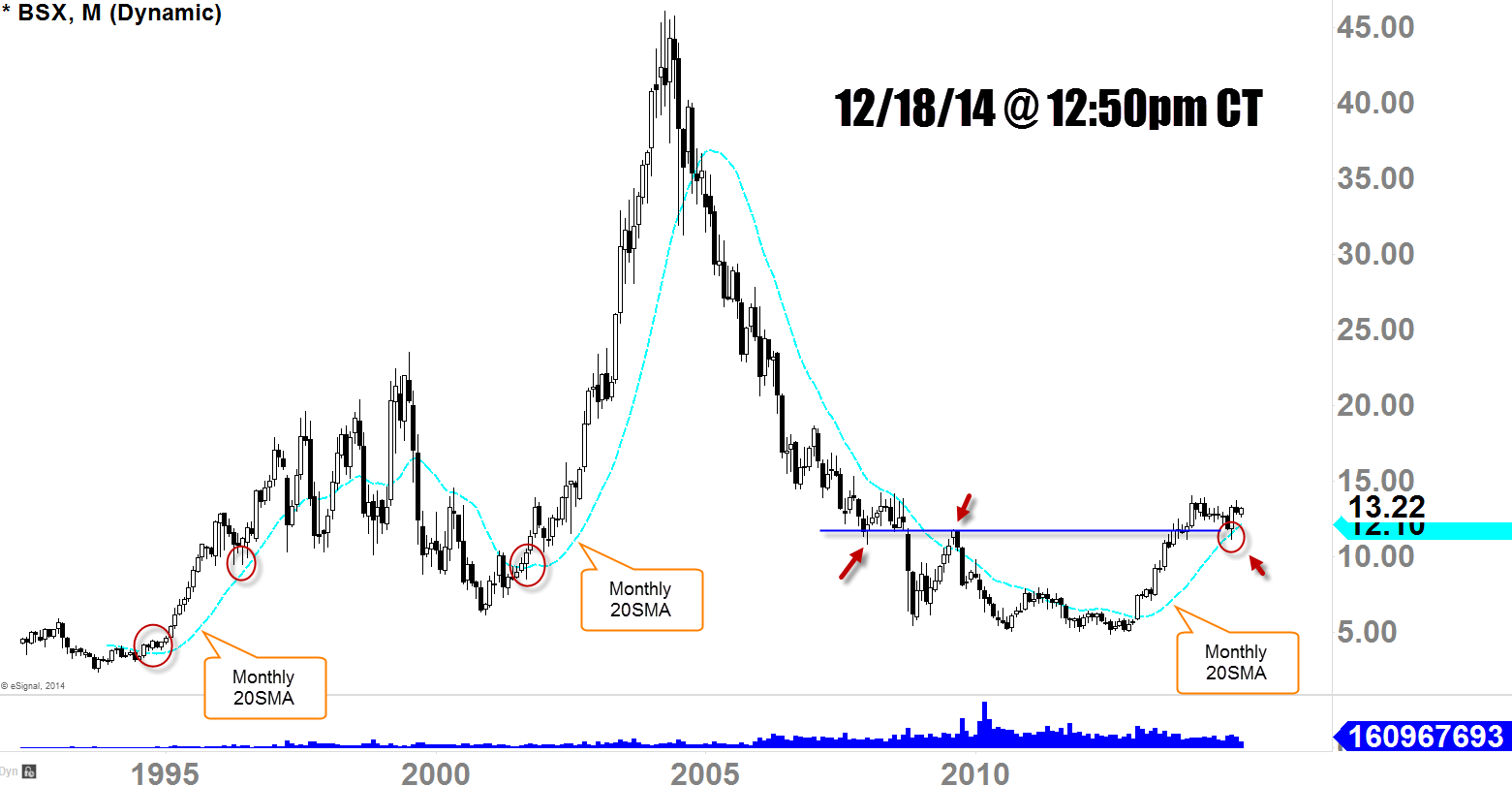 *Above chart featured on Part 1
When it comes to monthly-chart, it's pretty simple as to where this stock is currently heading and it's sentiment, which is bullish.  We have well-cultivated uptrend while following/respecting rising monthly-20SMA.  Benefit of the doubt continues to go to the buyers at this point.
---
Primary-Term Uptrend (Weekly)
First we can see that rising uptrend-support (yellow-dotted) is well-established and respected, meaning primary-term uptrend is healthy as of today.  I have circled (in red) the points of breakout after breaking above the resistance level.  Stocks will pullback and see volatile-sideways movement, but as long as it cultivates healthy uptrend, stock is heading higher like the movement we've been seeing since the year 2013 on this stock.  It looks like $21-$22 is where its headed.
---
Our Holdings (Daily)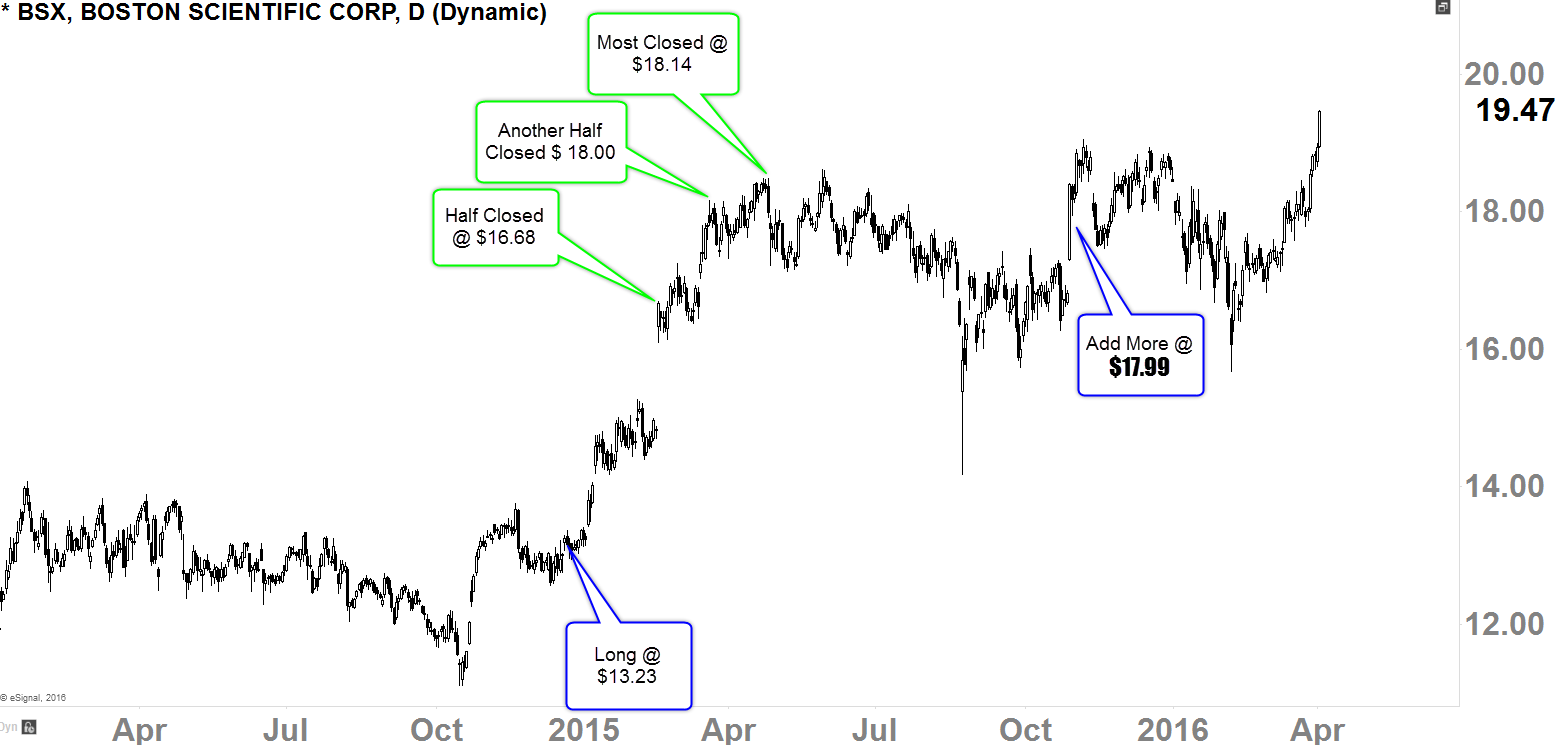 As you can see the stock sharply pulled back in early part of 2016 as the overall market shook, but we held through our positions because we understood the long-term perspective of this stock as I have shared monthly & weekly-charts on this post.  Once we've found support at $16ish in early February, stock started to head back up, and today we are making new highs.  As of today, we have plan on holding until it reaches our next target ($21-$22).
---
Also Seen On Investing.com
---