We have been discussing the long-term trend perspective on the indices here at the club as I will be sharing the charts in this article.  On our last weekend's article on the S&P 500 Index, I've talked about how it was crucial to see a follow-through by end of this week (I elaborated this issue on my Mid-Week Update video last Wednesday), and we did see that follow-through on last Friday (looking at the week-ending weekly-candle).  We believe that the market is probably going to continue with the volatile-action as the investors/traders are trying to shrug off the sell-off we've seen in August, and also there are still fear and confusion on the overall market in the intermediate-term.
Though there are still some concerning signals in the overall market, with recent bullish action, buyers are starting to find some confidence here which that could lead to a complete reversal. 
*These charts are showing the major primary-term trend perspective since 2009 on all of the major indices
*Here is the in-depth, major Long-Term Market Analysis video I published about a month ago (still valid today).
---
DOW JONES INDUSTRIAL AVERAGE
$INDU/$DJIA Weekly-Chart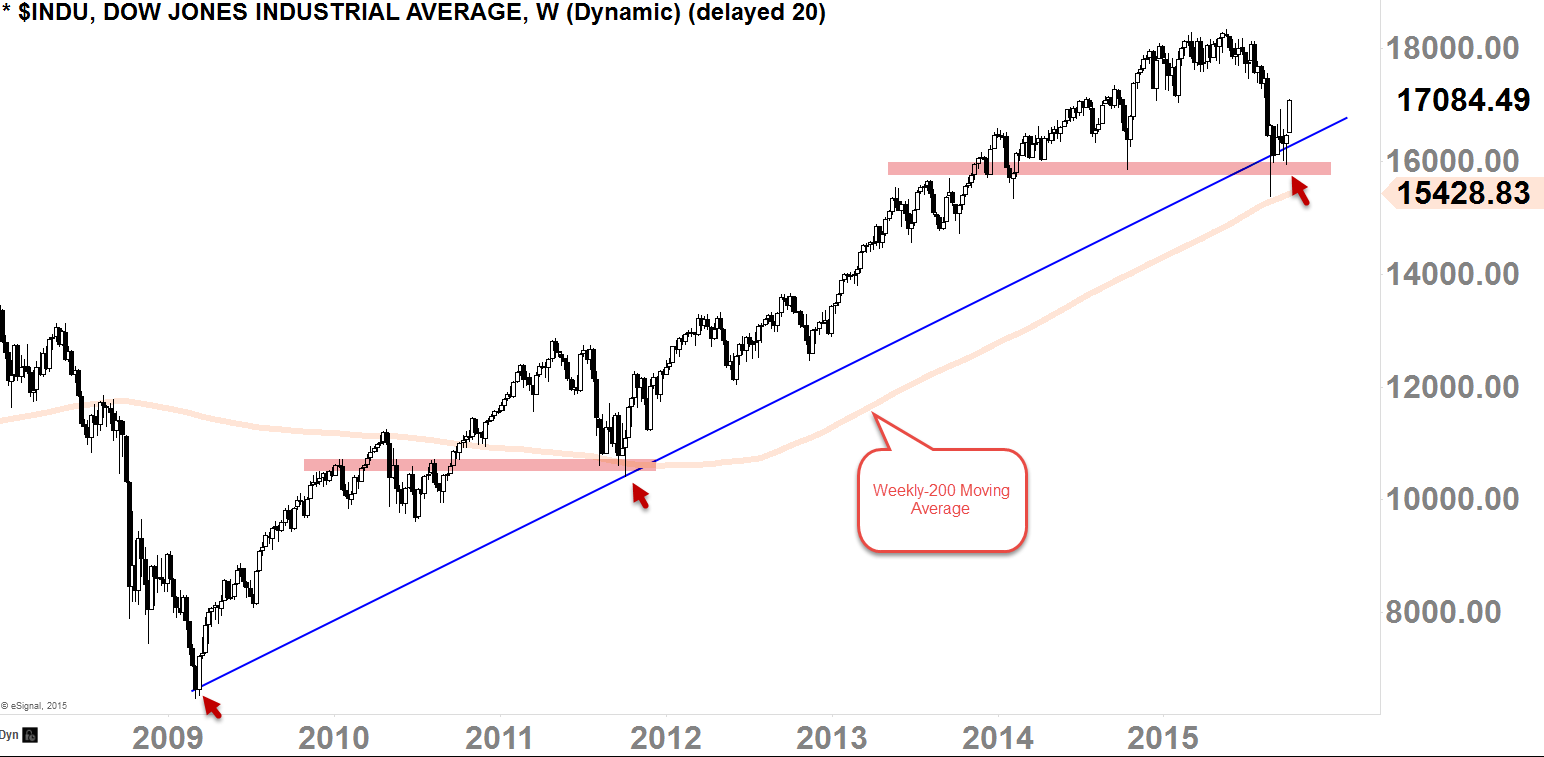 S&P 500 INDEX
$SPX Weekly-Chart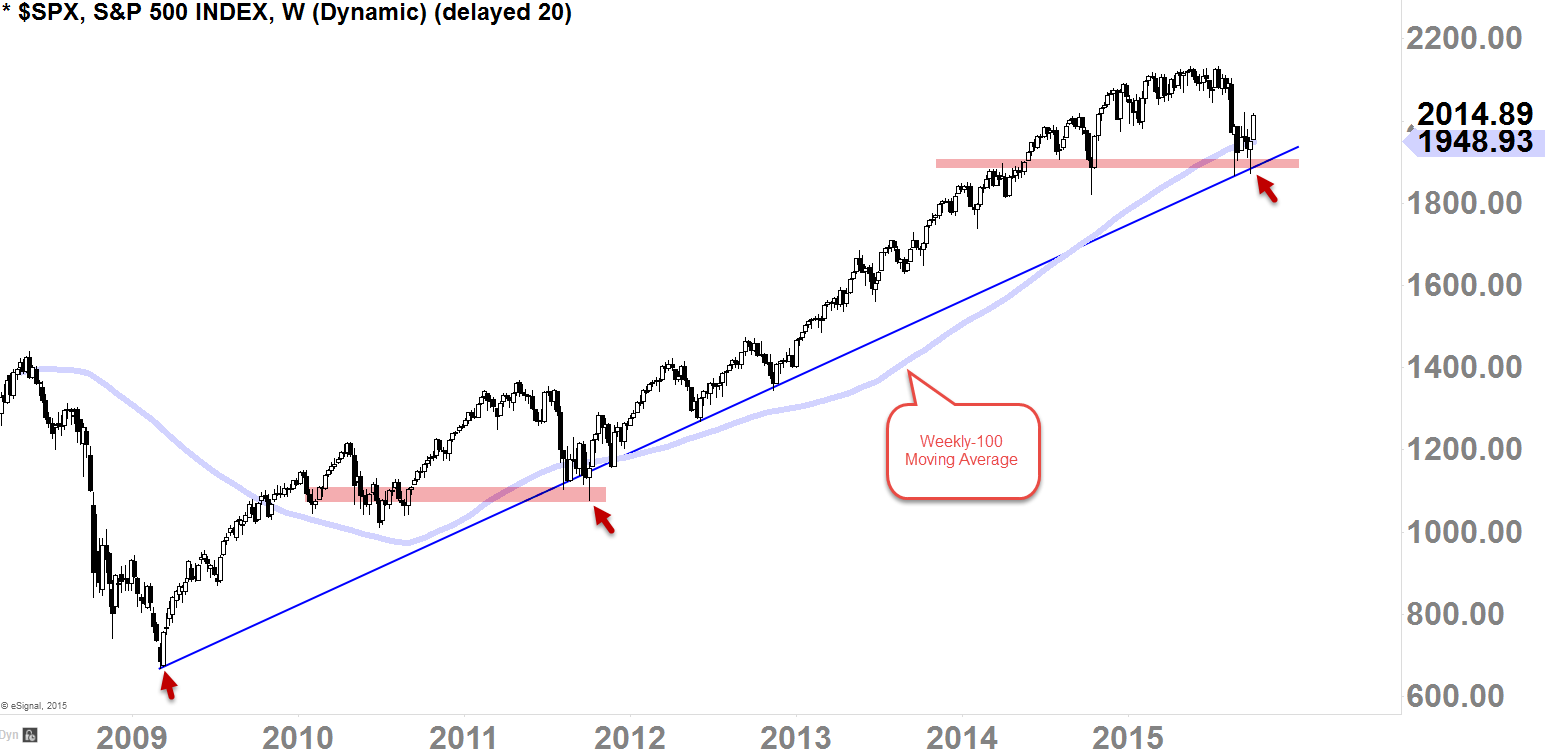 POWERSHARES QQQ TRUST (NASDAQ Composite)
QQQ Weekly-Chart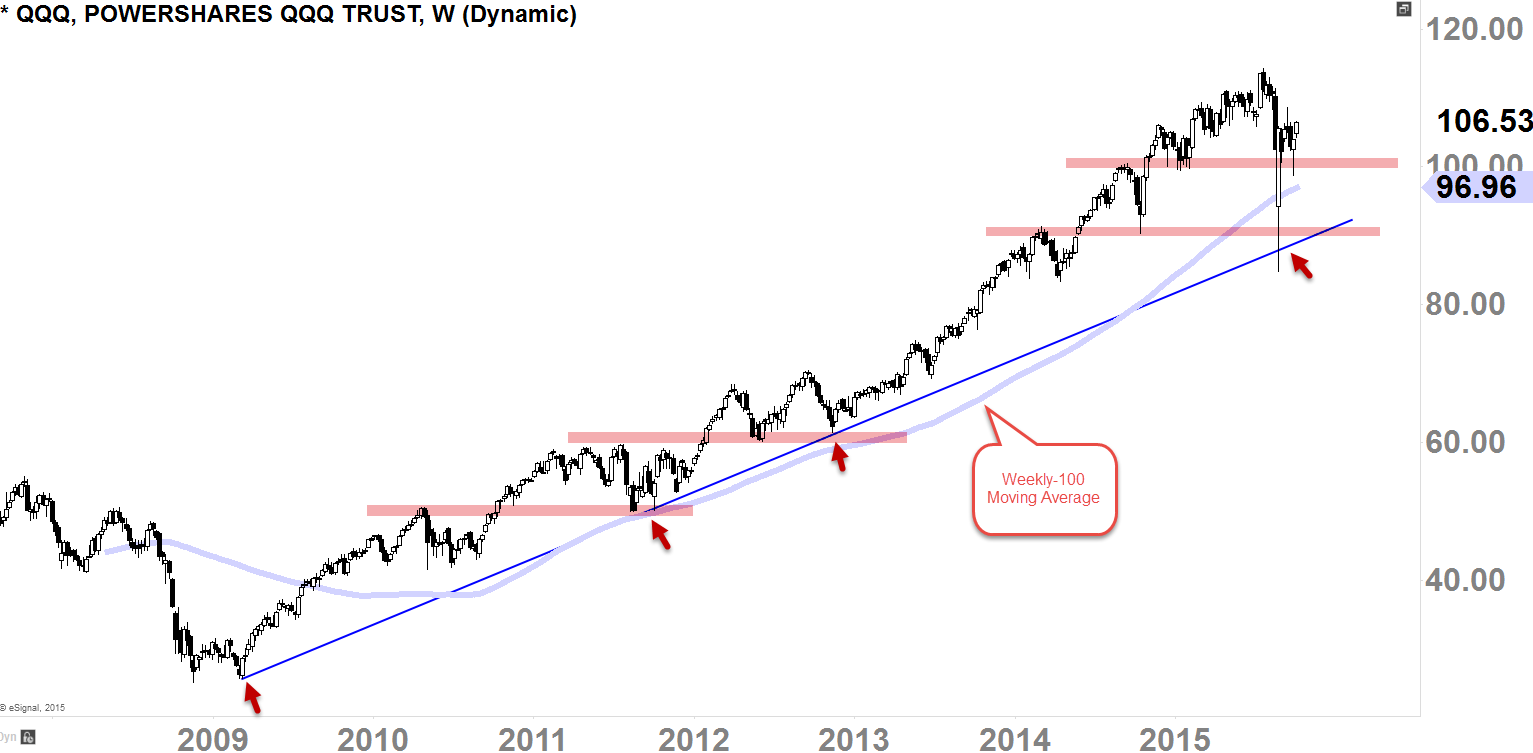 RUSSELL 2000 INDEX
$RUT Weekly-Chart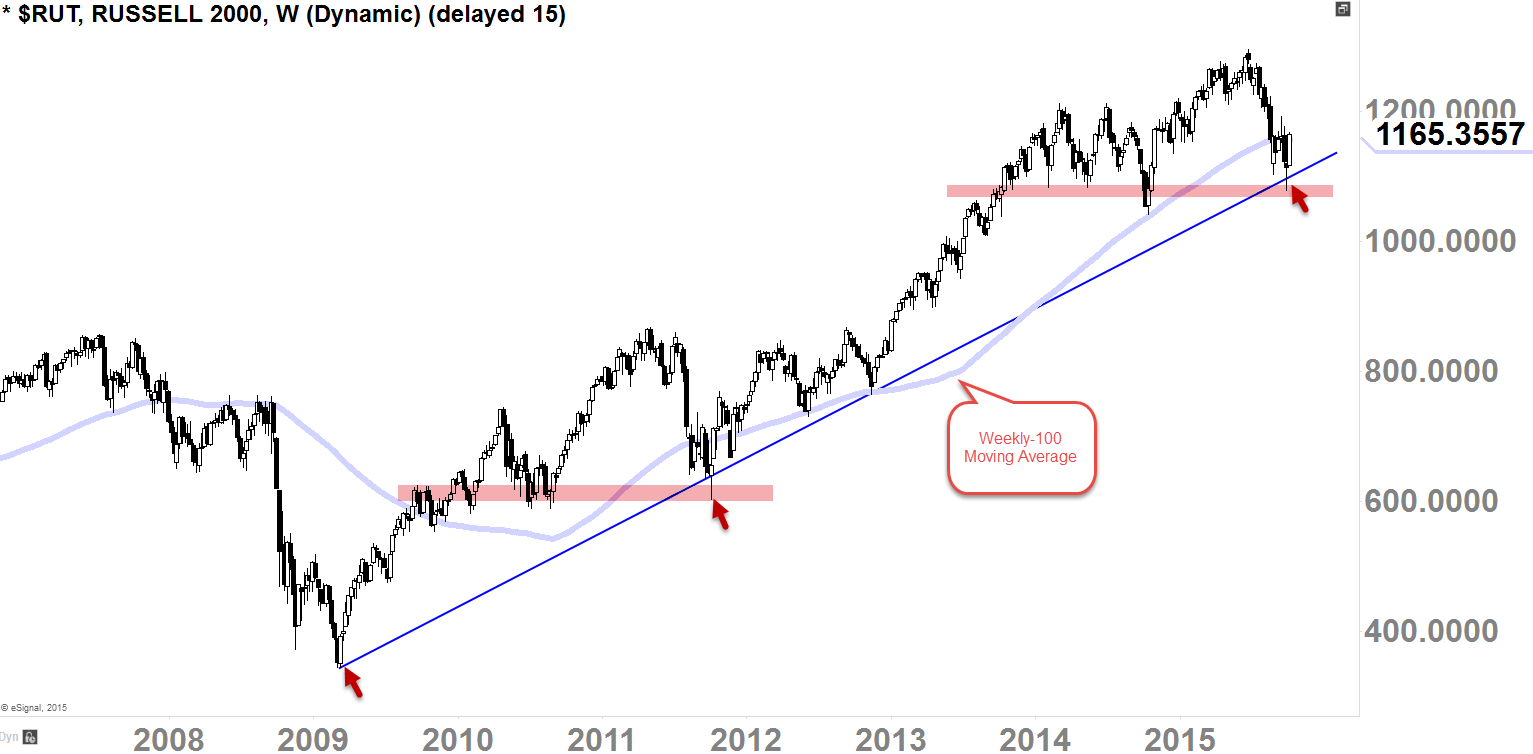 MARKET VECTORS SEMICONDUCTOR ETF
SMH Weekly-Chart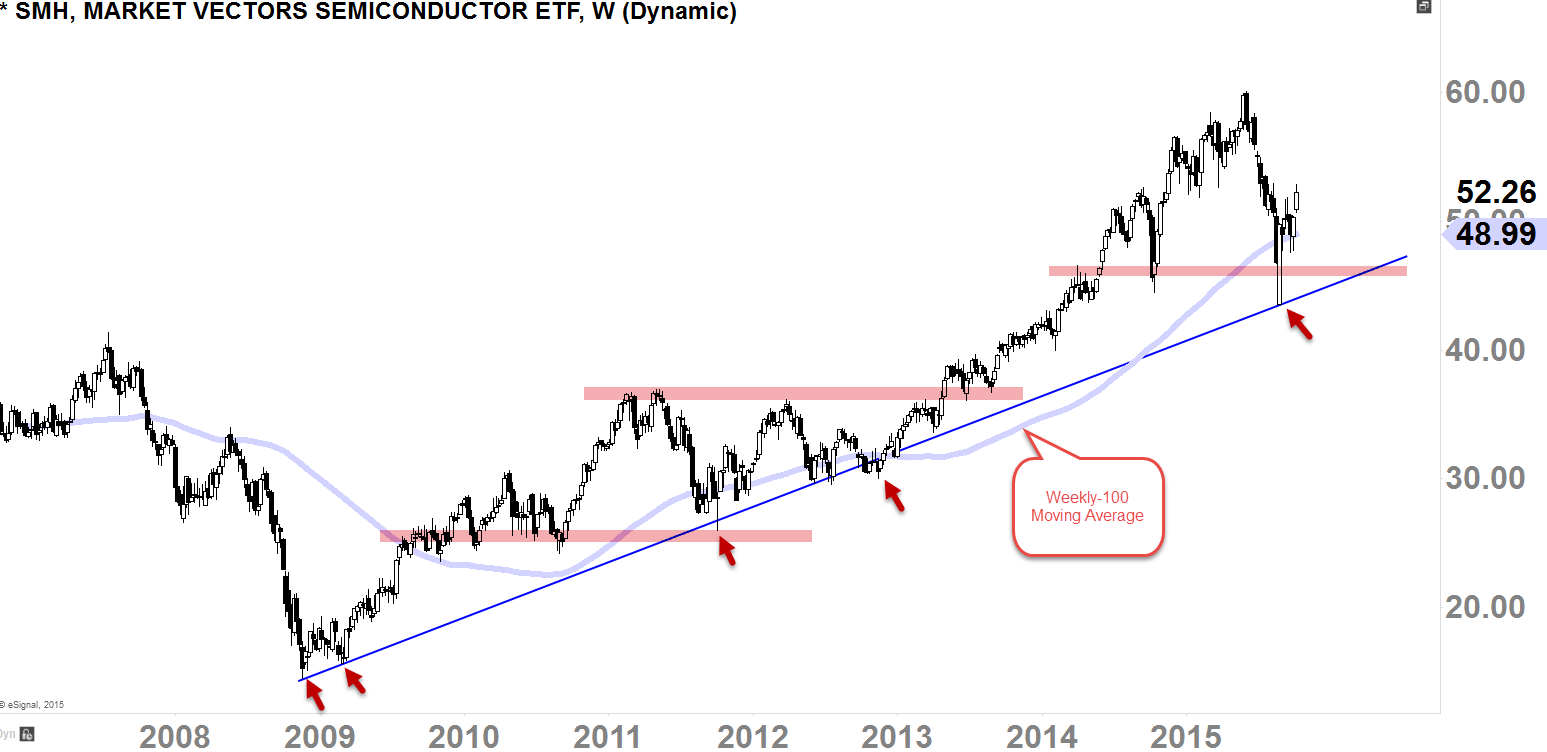 ISHARES TRANSPORATION AVERAGE
IYT Weekly-Chart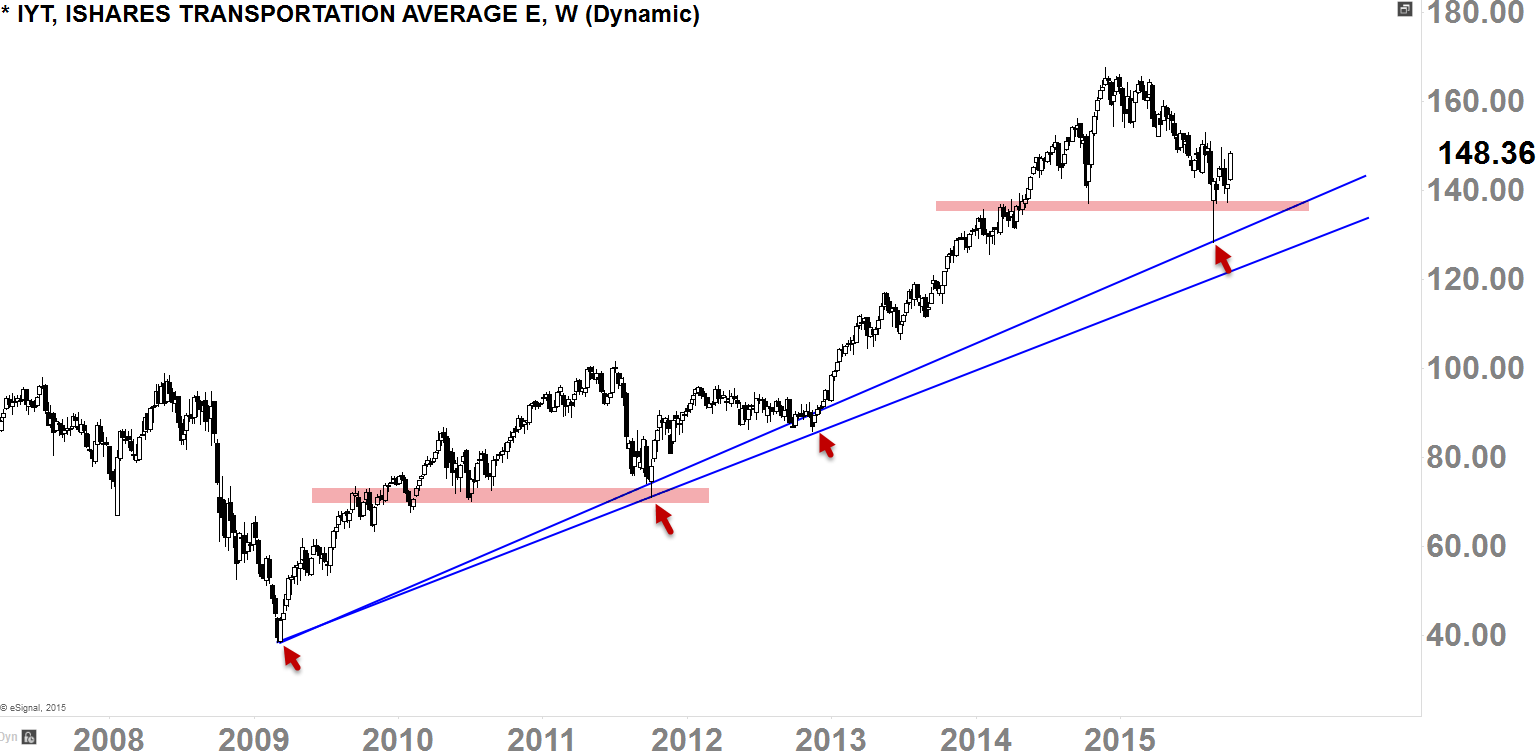 NYSE COMPOSITE INDEX
$NYA Weekly-Chart