Pivot Levels
Despite of the recent steep sell-off and volatility, Financials are still in a primary-term uptrend, and recovered 62% of its losses just in several days (8/24 – 8/27).  So the question is what now. Since we are dealing with the fearful market, I wouldn't be surprised to see continuation of the volatile action.  This is the time where things are going to very difficult to forecast in a short-term, because most price-action you are going to witness is based on fear and greed.
So let's talk long-term.  I am not in a camp with "market crash" or "global market meltdown" guys; though it might take some time to re-stabilize itself, but I do believe it will re-stabilize itself, and when it does, I would pay attention to the Financials.
As you can see in the chart below, there were two main pivotal levels that we bounced off of on late-August when the sell-off occurred.  The bounce was very important for the long-term buyers because it qualified it as "still in an uptrend" category as it stays above these pivot levels.  Primary-term rising-uptrend support (dotted blue line) is still in tact, while the horizontal-pivot level (red) is also still getting respected as the price-action is staying above it.
This is a potential level for a firm bounce which that could re-ignite this primary-term uptrend to the next level
I think $24-$25 level will be important going forward, if we can manage to stay above those levels and stay above it, I do think the primary-term uptrend will resume, and I think $36 can be doable within 3-5 years.
Here are the next resistance-levels in the minor-term: $23.50, $23.76, $24.16, $25.07, $25.43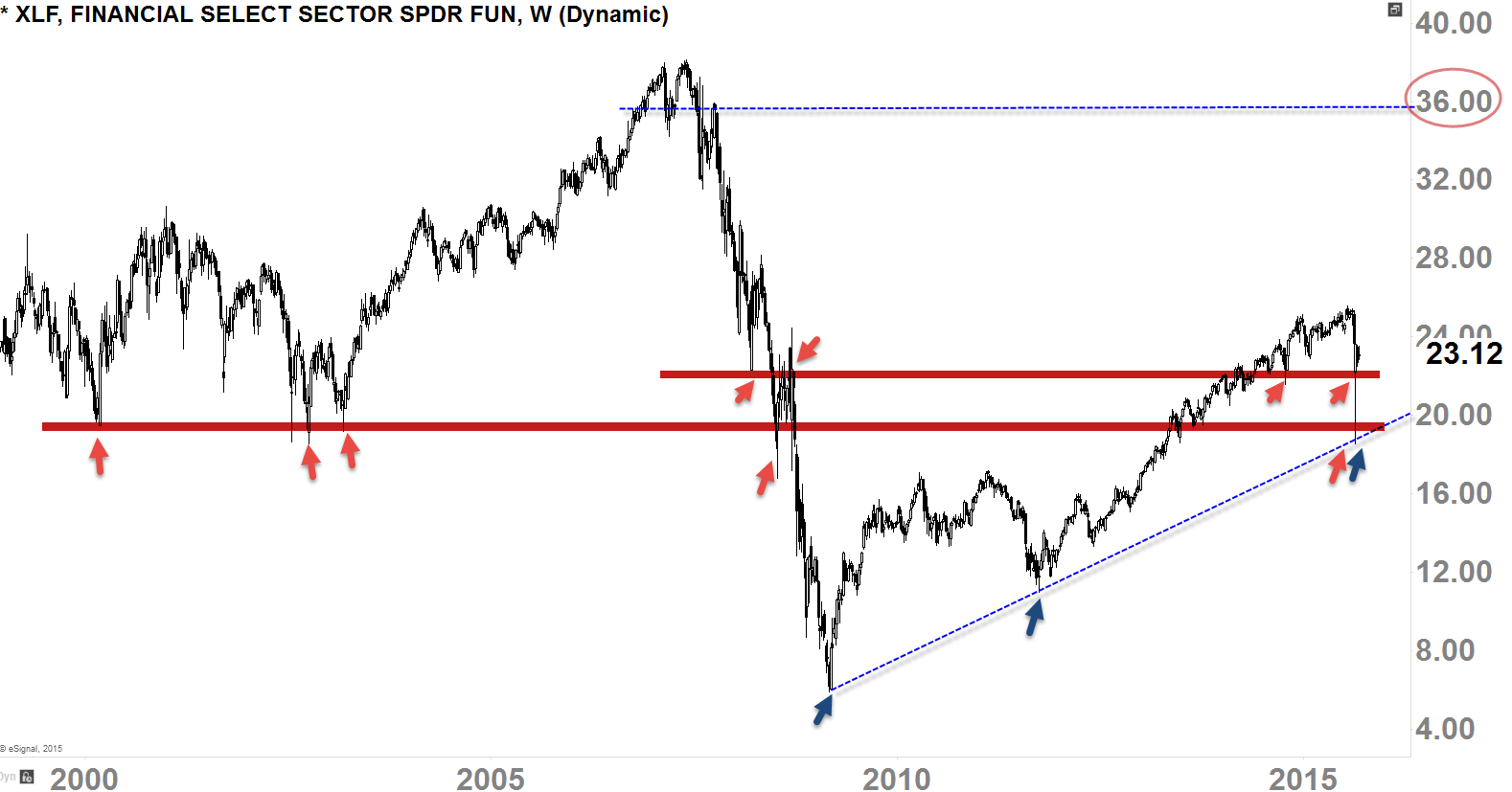 (XLF – Weekly Chart)