---
PART 1 | 2 | 3
---
All Out
Daily Charts with 50EMA and Volume
(*Above price before the stock split)
Refer to the analysis back in January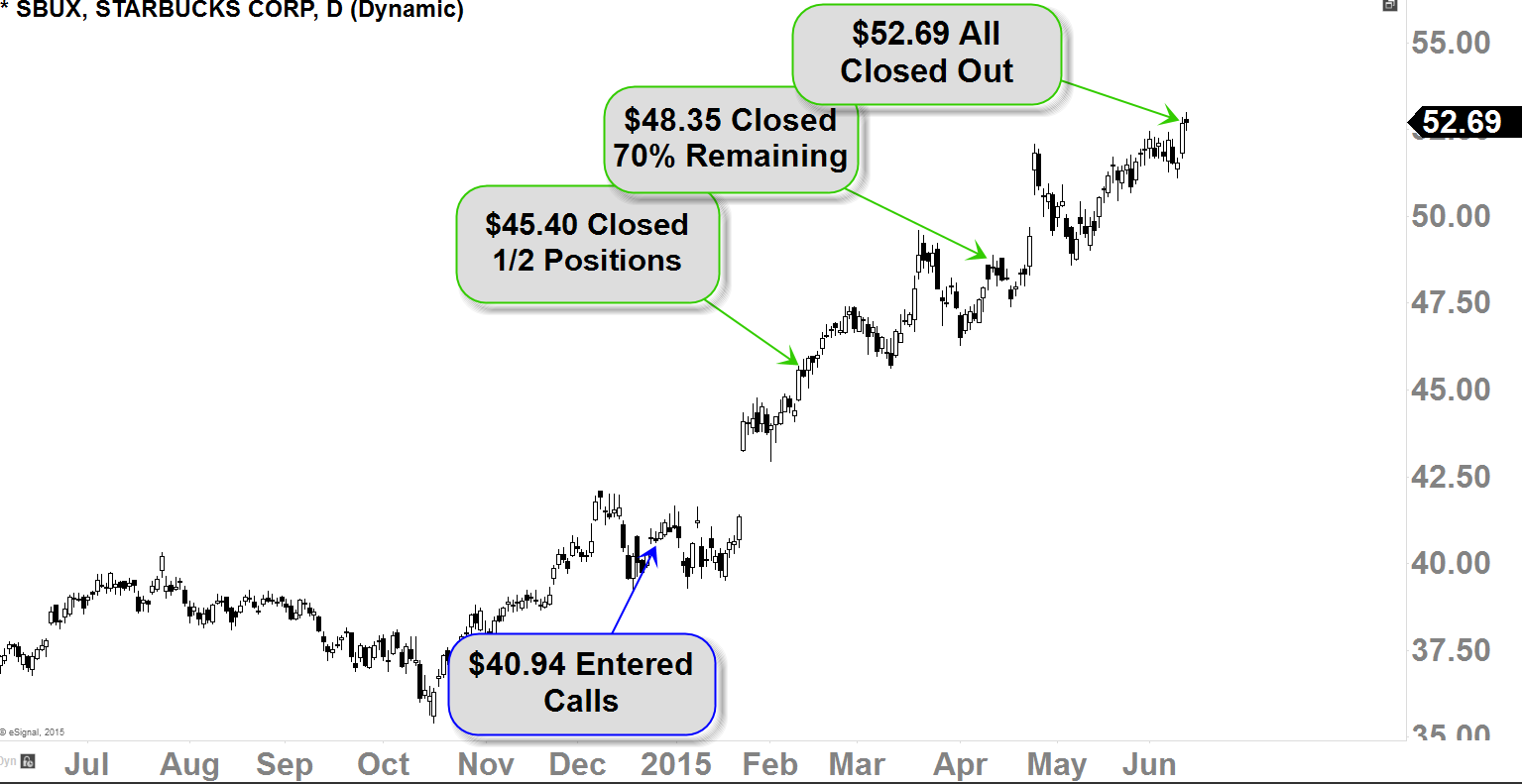 (*Above price after the stock split)
So we've been targeting about $53ish, and we've reached that target today, so we decided to close the Call-positions completely at $52.69 today.  As of today, we do not have any kind of reversal signal other than potential daily-bullish-divergence on MACD which can possibly slow things down, but still looks bullish.  We have no plan to re-enter unless we see a steep pullback down to about daily 100-day moving average, and we are not sure when that is going to happen.  It's been a fun ride last 6-months, and we are very satisfied with the gain.
Primary Trend
Weekly Chart before the Split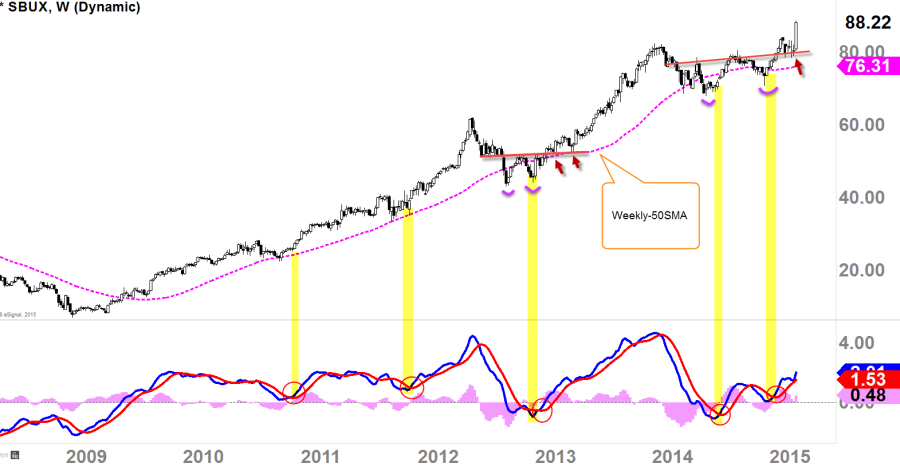 Above chart was featured on the article back in January.
Weekly Chart after the Split
As you can see in the above weekly chart that it has advanced well since the last weekly-analysis back in January.  We are well above rising weekly-50SMA and MACD also has advanced much.  MACD is getting to that "extended" level, but it could grind higher like this for a while until we see a pullback.