[divider]
Related Articles
4.23.15 "Raging Bulls Declaring Victory Yet Again" — PART 1
5.20.15 "[VIDEO] LIVE Mid-Week Update with Kay Kim"
[divider]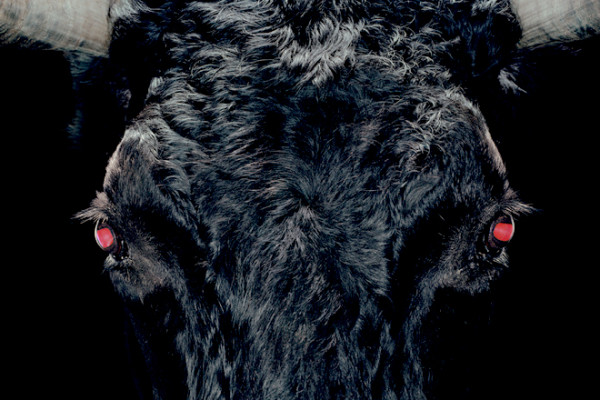 As I have talked about on my last article, stick with the trend and do not let this market stir you up emotionally.  All the newbies and untrained traders (which are most in this market) will be caught in the middle of it and this market will slaughter them.   As I have been harping on this issue on my past like 50-videos, respect the trend because no-one truly knows how long it can continue; and when everyone is convinced that this market is either "over-bought" or "extended", this market will continue higher (often times "fear" is what drives the market), and that is precisely why this market continues higher last two to three years without a steep correctional move.
As I have pointed out on my last video, without proper topping signals, trend is valid and trend must be respected.
In this article, I would like to share several charts that are pretty much self explanatory.
[divider]
Respecting the Trend
SPY Daily Chart with 100SMA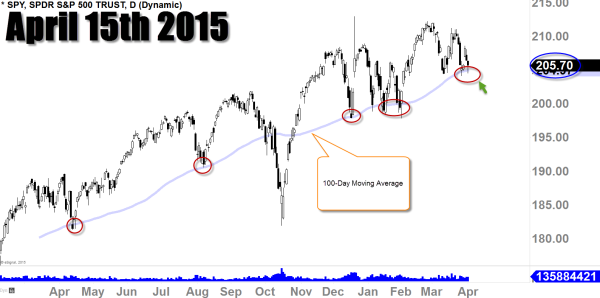 [quote]100-Day Moving Average has been a strong support in the past, let's give benefit of the doubt to the buyers that this might be served as a strong support once again.[/quote]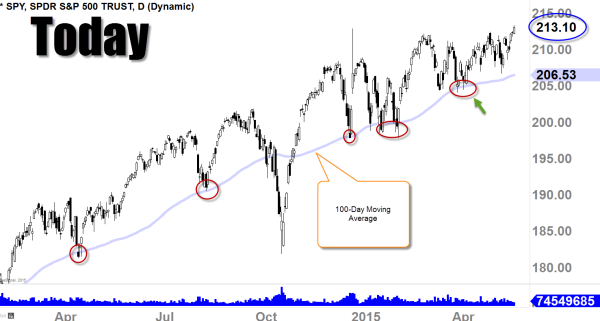 After about a month later, it did act as strong support, though it had much volatile-sideways movement but the market continues higher while continually cultivating and establishing an uptrend.   Emotions lie, opinions lie, feelings lie, and we as human beings lie, but the price-action does not lie.
[divider]
S&P 500 SPDR (SPY)
Daily Chart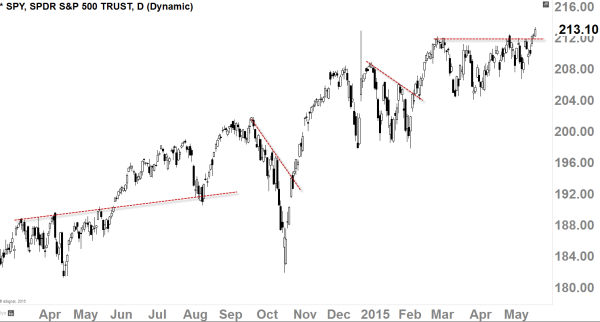 Russell 2000 ETF (IWM)
Daily Chart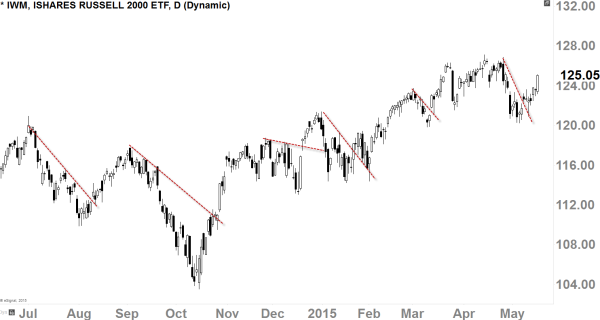 NASDAQ Composite (QQQ Trust)
Daily Chart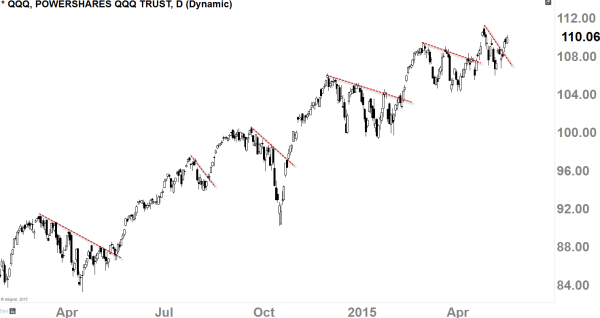 Dow Jones Industrial Average SPDR (DIA)
Daily Chart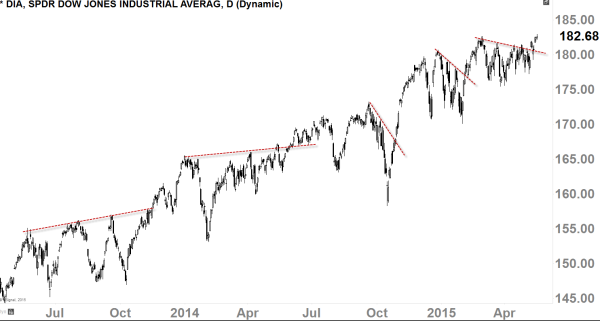 Financial Sector SPDR (XLF)
Daily Chart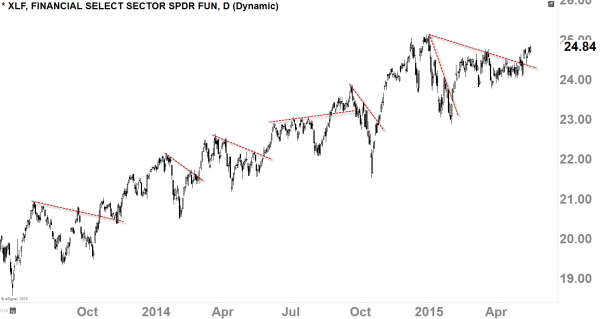 [divider]
Final Thoughts
[divider]
Same as the PART 1