---
Related Article: Part 1 | Part 3 | Part 4 | Part 5 | Part 6
---
Our Holdings (Daily-Charts)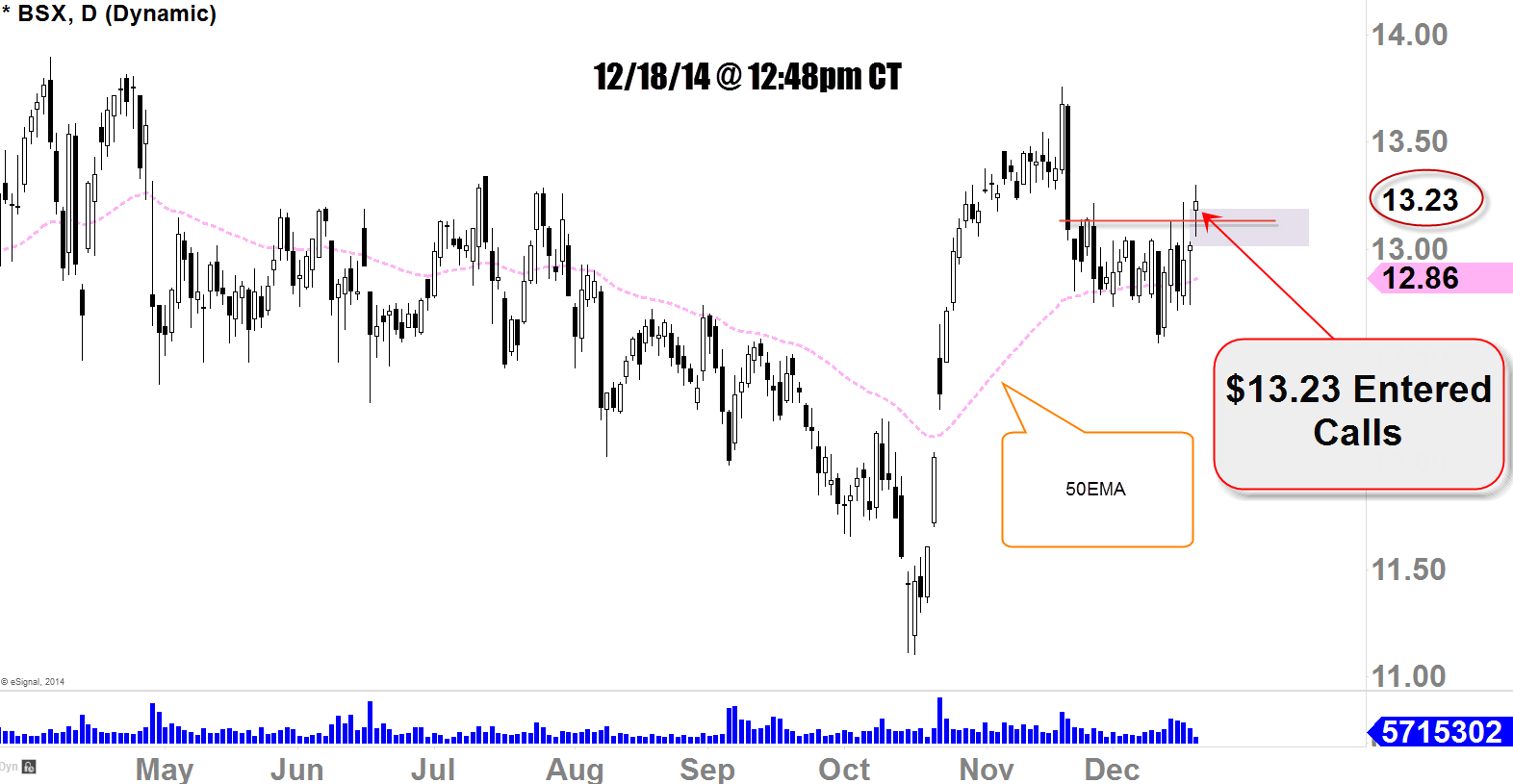 Above chart featured on the previous article on 1/11/15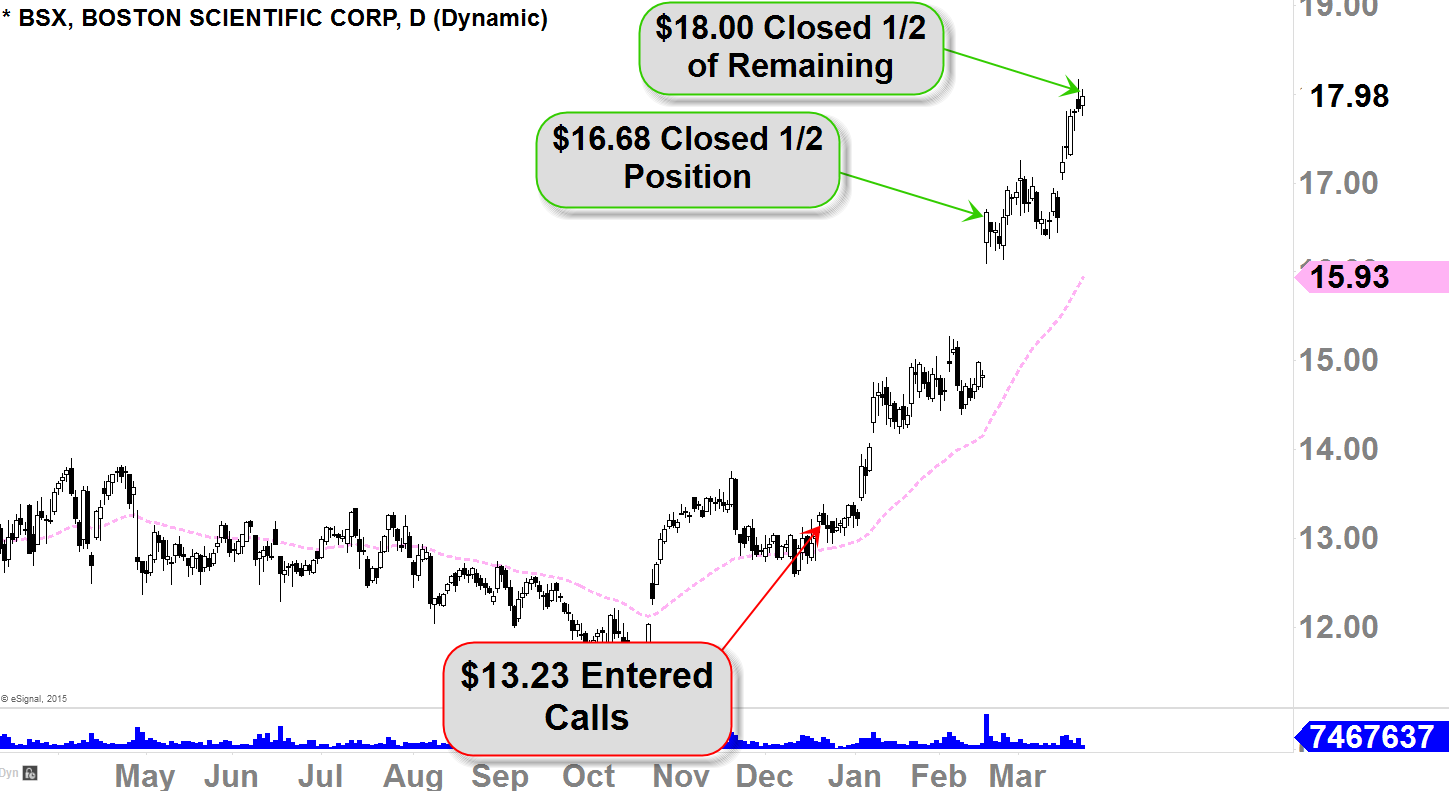 Earlier this morning, we've decided to close most of our call-positions to lock-in profit (still holding marginal positions on it though).  We held our positions over three-months and we are very satisfied with the gain.   I didn't think we are going to get to $18-area this quickly, but it did and you have to take whatever the market gives you.  I think we can probably grind higher, possibly, for the remainder of this week but I do think we are getting into an "extended" area.
---
Weekly Notes (Weekly-Chart)
This weekly-chart with oscillators getting into that "overbought" territory (see arrows) along with the price-action which is indicating that the resistance from the early-2007 might be the level to watch; we thought this was a good level to take profits, and wait for a pullback to possibly add more.  Just because oscillators at a "overbought" territory does not mean the stock must roll-over, but it does mean we may start to see some weakness or slowdown at this level.  Roll-over is also possible, but we can not conclude (as of today) that's is what is likely to come imminently.
Historical Perspective (Monthly-Chart)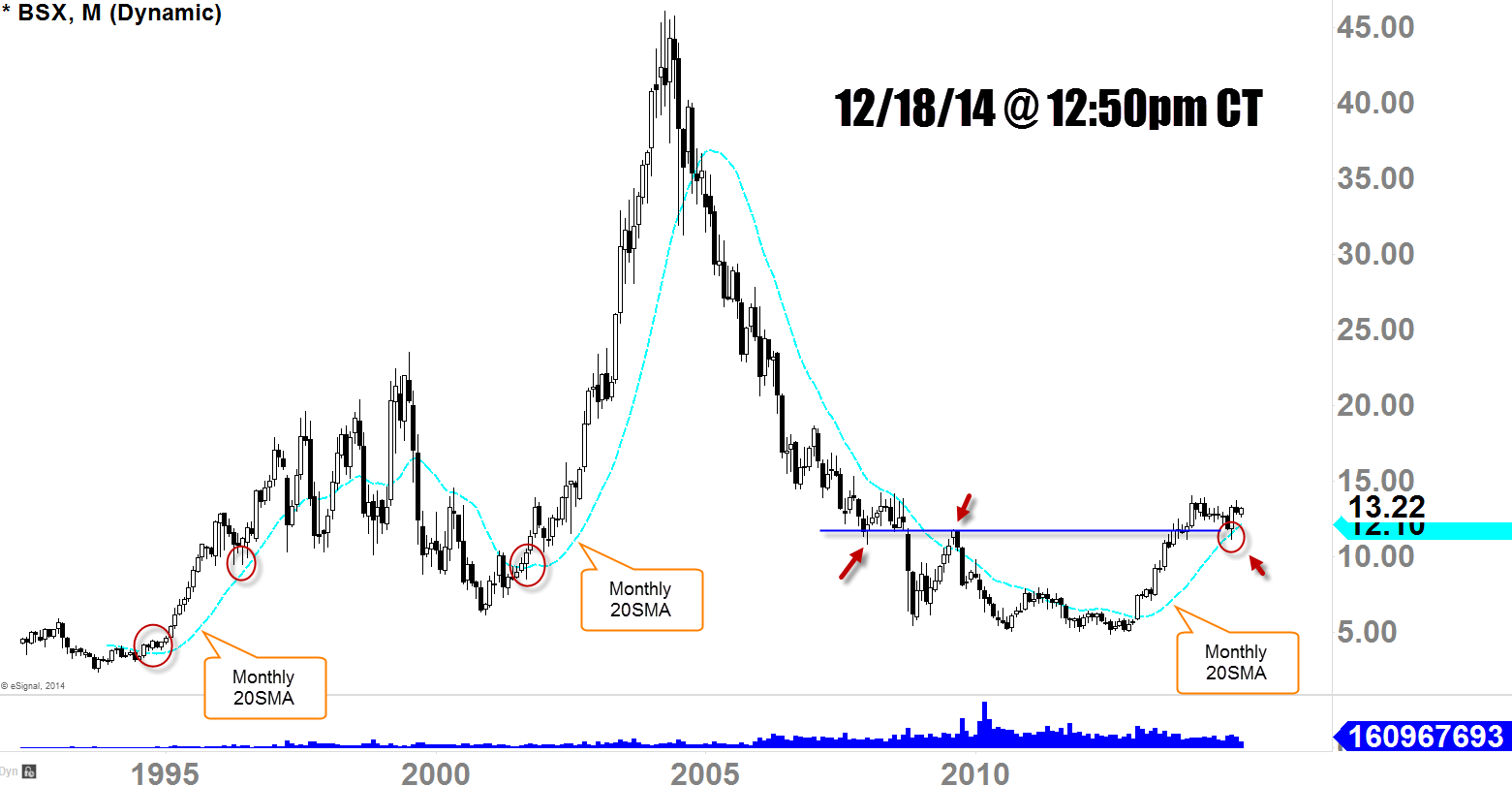 Above chart featured on the previous article on 1/11/15
As you can see on the charts above, Boston Scientific (BSX) had phenomenal run last three months, however I cannot say that because we've had three-months of bullish run that it must roll-over.   We may even have another month of bullish run if we can break well above the resistance-level on the weekly-chart I've depicted on this post; but as you saw on that weekly-chart, buyers are maybe starting to get diminished at this level going forward.  Obviously, chart looks healthy and still looks strong, but I am wondering though if we are going to have shake-out before another run.  We still think Boston Scientific can have another monstrous run, but we thought it was a prudent thing to do by closing most of our positions and take profit and wait for a pullback to possibly add more.