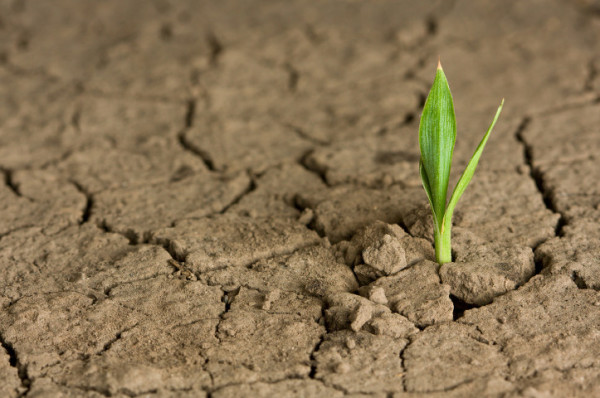 [divider]
Last Update: 7.20.14
[divider]
7.9.14 Wednesday
[divider]
[8:57am CT] Entered Calls @ $327.21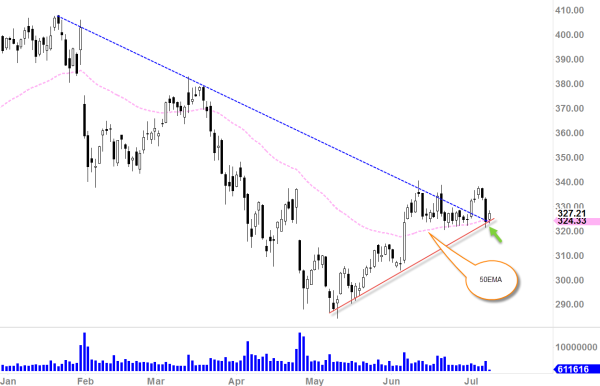 Cleared above long-term downtrend resistance & retesting it
50EMA currently holding, and has been acting as support 6/20-6/30
If we can sustain this uptrend (red line) support, trend to continue higher
[divider]
7.11.14 Friday
[divider]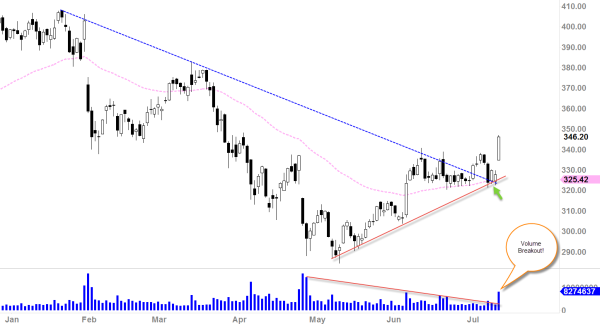 Finished very strong today with 5.57% upside run with huge volume surge (confirms this breakout with legitimacy).  I do think the trend could continue next week but in the event that Amazon decides to pullback, I would like to see it stays above $337ish pivot.   So far so good.
[divider]
7.14.14 Monday
[divider]
What a move last few days!  Technicals are looking very bullish at this point.  We may get a short-term consolidation or pullback in the near future but I think $380 is next target possibly within few weeks. Still holding full positions.
[divider]
7.16.14 Wednesday
[divider]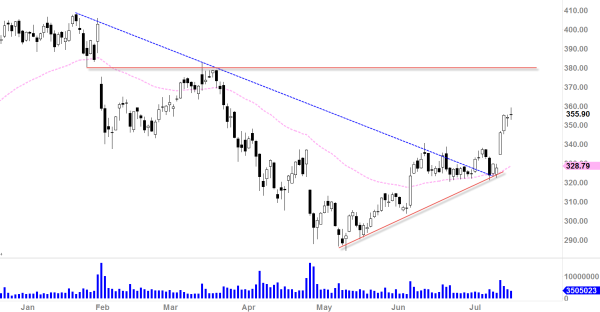 We are still grinding ever-so-slightly higher and I still don't see any major resistances until $380 (ER is also on the 24th).  There is still a chance it comes down to retest $346ish level as new support before heading higher but it's tough to say if or when that would occur and we may just continue to grind higher in this fashion for the next few days.  Trend is up so we are sticking with our positions.
[divider]
7.20.14 Sunday
[divider]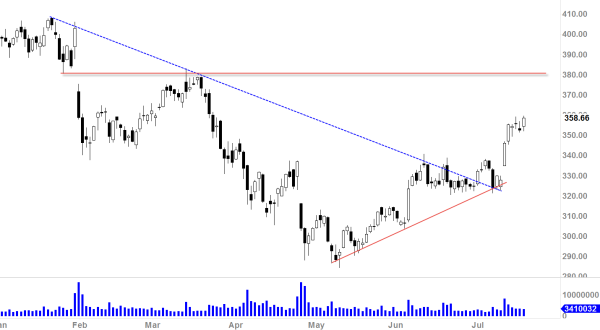 Still grinding higher..  Weekly and monthly still looks very bullish so we may get a pullback here and there but I do think $380 is doable.  Earnings on coming Thursday (after close) so we may get some hesitation move.  Still long.
[divider]
GO TO PART 2
[divider]