[divider]
Last Update: 3.14.14
[divider]
3.4.14 Tuesday
[divider]
[8:43am CST] Entered Calls @ $30.81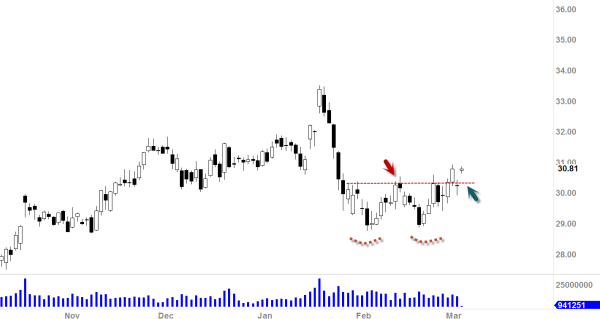 This is one of my favorite setup, double bottom reversal.  Double bottom was actually confirmed on 2/28/14 but I missed my entry on that morning.  So this morning, when it gaped above the double bottom neckline (red horizontal dotted line), I decided to go long there about 13mins after market open.
[divider]
3.5.14 Wednesday
[divider]
Nice move today.  Next resistance I see is $33.50.  Holding full positions.
[divider]
3.14.14 Friday
[divider]
[10:28am CST] All Positions Closed @ $31.06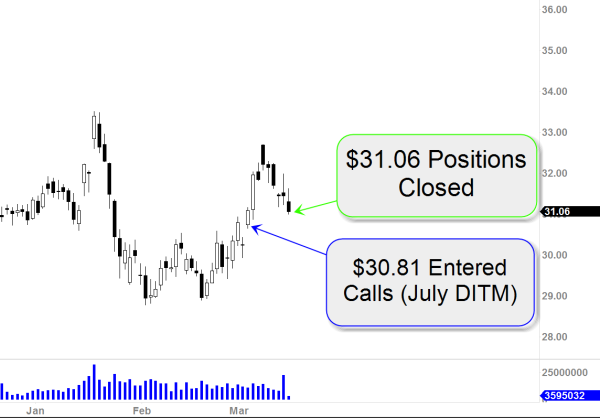 It was tiny gain so pretty much broke even on this trade. Recent market sell-off effected this trade.  Sometimes you just have to take whatever market gives us.   No plan to go back long anytime soon.