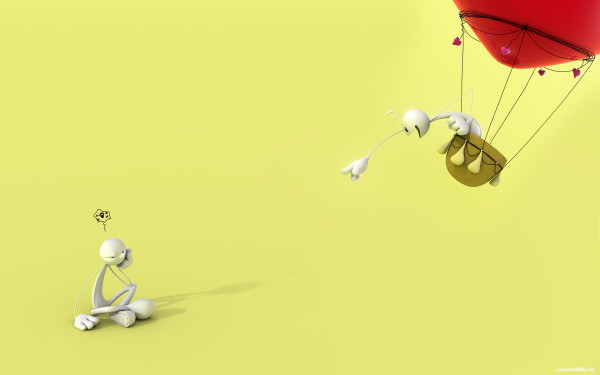 [divider]
$DIA Weekly Chart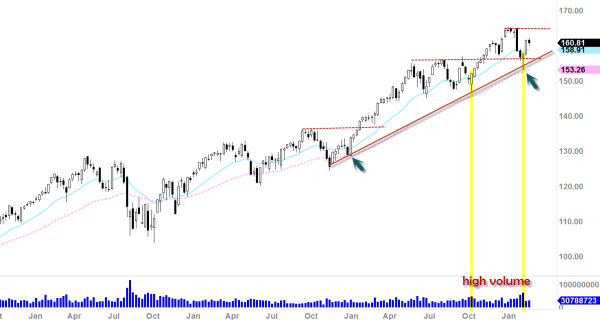 Looking at this weekly chart, we can see that higher-lows and higher-highs still in place while that 50EMA (pink) & uptrend support firmly acting as support.  What I mostly notice is how well buyers defended the uptrend support level with unusually high volume while creating reversal candle (see yellow highlights). Though we do have some troubling signs on the daily chart, looking at this weekly chart, gives me more confidence to the upside for the next 2-3 weeks if we can clear all-time-high resistance.
$SPY Weekly Chart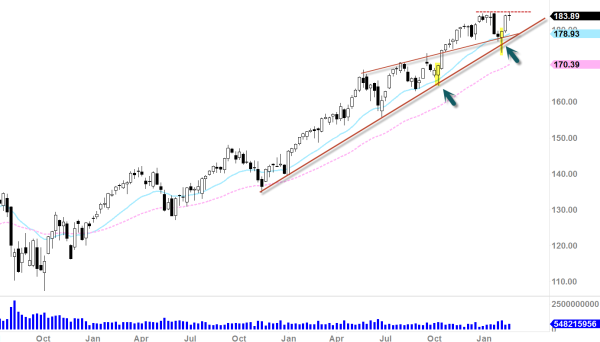 Unlike $DIA, $SPY is already grinding on that all-time-high resistance. We did throw Doji on this weekly chart yesterday, and that could be a early signal for a short-term pullback, but looking at that strong hammer candle reversal (see arrows) right on that trend-line (firmly respected), still lot of buying pressure flaring up. Since January of 2013, $SPY was not able to close below the weekly 20EMA (green), and even with recent sell off (few weeks ago), $SPY, still, was NOT able to close below this weekly 20EMA.  That tells me, bulls are fighting hard, and the trend could very well continue for the next 2-3 weeks if we can clear the all-time-high resistance.
$QQQ Weekly Chart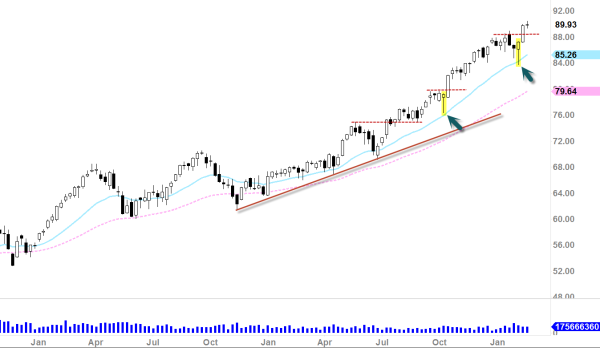 $QQQ has been that fearless leader making all time highs virtually every week.  Even with recent sell off, it didn't matter because it didn't take too long to make new highs.  As you can see, 20EMA (see arrows) has been served as STRONG support forming bullish hammer candle before the move continues.  If other indices don't give QQQs too much problem, I think it has more room to move.
$IWM Weekly Chart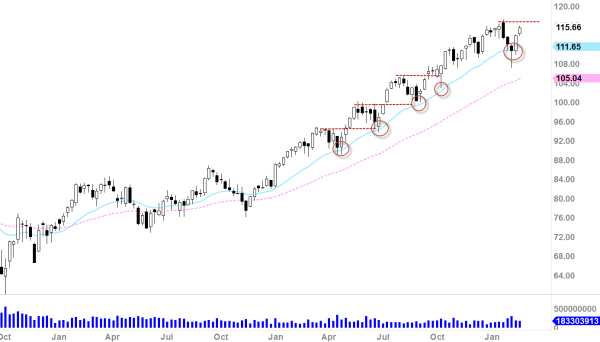 Weekly 20EMA (see red circles) have been a monstrous support all through-out this whole move.  Even few weeks ago, $IWM was not able to close below weekly 20EMA but stayed up and closed above it, and then, it bounced up after forming a hammer candle. Though daily chart does have some troubling signs, I would have to say, at this point, benefit of the doubt does go to the buyers.  We clear the highs, expecting 2-3 more weeks of bullish run.
[divider]
Bonus Chart: $SPY RSI Insinuation
Weekly Chart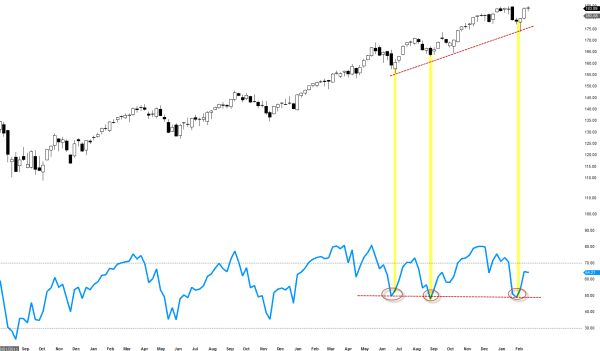 When RSI does not come back all the way down to "oversold" status but it continues to oscillate between "overbought" level and the middle ground in this oscillating rangd , it means the trend is likely to continue as long as it oscillates in this fashion (oscillating at the top of it's band). In contrary, if we see this weekly RSI breaching the support (middle ground) to the downside, we could, then, expect market correction.
Read more on the oscillators here.