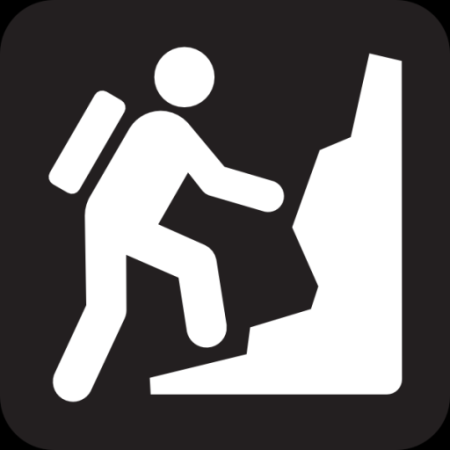 [divider]
Last Update: 3.6.14
[divider]
2.13.14 Thursday
[divider]
[10:39am CST] Entered Calls @ $ 20.23
If you actually look at your weekly chart, there is weekly H&S reversal formed at the bottom along with weekly bullish divergence. And I also liked the fact that 11/13/13 high was acting as new support while creating higher lows on this daily chart.  So I've decided to enter call positions this morning.
[divider]
2.20.14 Thursday
[divider]

I was a bit worried when it was pulling back a little but I realized it was finding uptrend support and bounced.  We are currently right on that resistance level of $21ish.  We need to break above that for gap fill (from 10/26/12) action at $22.50ish.
[divider]
2.24.14 Monday
[divider]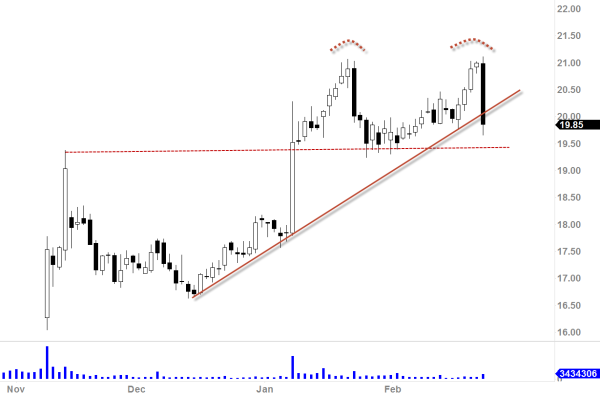 Well, all of my gain is now wiped out with today's tankage.  I am still holding full positions, but out of all of my current positions, this is the only position with major reversal pattern (double top).  However, it is still not confirmed until it breaks below $19.20ish so it's getting difficult for the buyers at this time.  I would have to see how it deals with that support of $19.50 rest of the week to figure out if the bulls have any chance.
[divider]
2.25.14 Tuesday
[divider]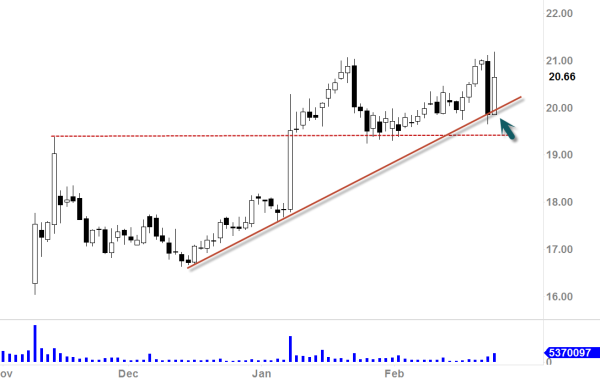 Well well well, I didn't expected that turn around today, and I am glad because it kept me in this trade.  So we did find support on that uptrend, and now we need to break above $21ish resistance to completely demolish that double top dream from the bears.  Big gap up above $21 should expedite this process or just straight-through style would do fine as well.  We just can't get back below $20.   Still holding full positions.
[divider]
2.26.14 Wednesday
[divider]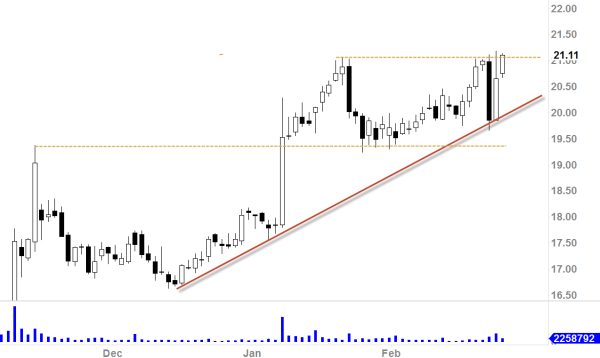 Tomorrow, we can finally put in that last nail on that coffin for bears to demolish their double top dream.  I guess I am just glad that I am still in this positions.  What a save from the bulls last few days!
[divider]
2.28.14 Friday
[divider]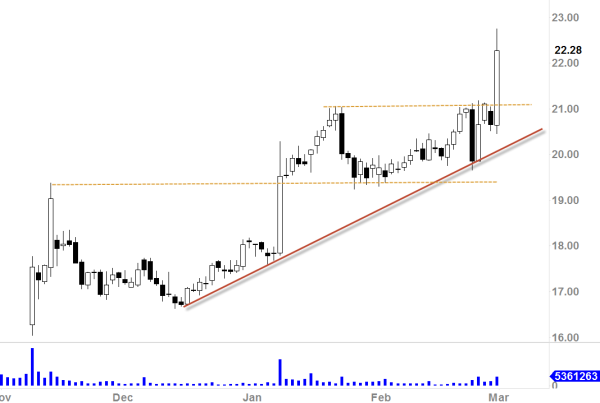 Calmly holding all of my call positions since $20.23 (2/13 morning).  I do think it will grind higher all next week.
[divider]
3.3.14 Monday
[divider]
[10:12am CST] Closed 1/2 Positions @ $21.91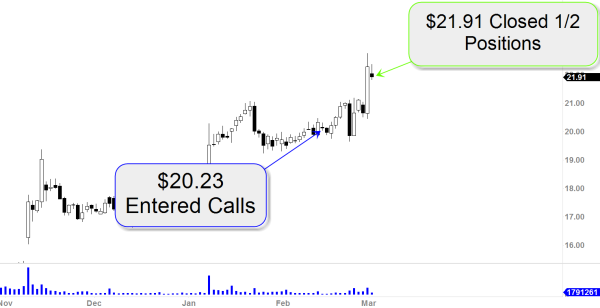 Just some cautionary measures to protect some of the gains.  I do think higher prices for longer term.
[divider]
3.6.14 Thursday
[divider]
[9:53am CST] All Positions Closed @ $20.32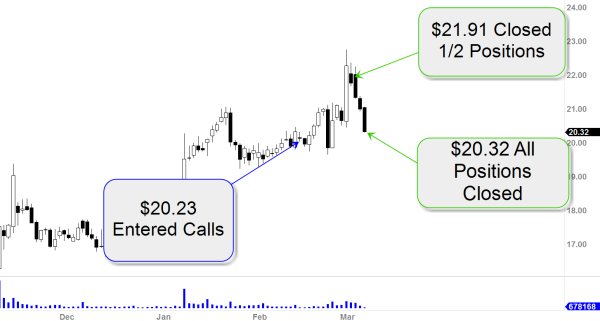 Well, I still am bullish for long term but for now, I've decided to close out my call positions with small gain.  I know $RVBD is volatile stock but we should've sustained that double top pivot at $21ish.  It might get hectic at this level.