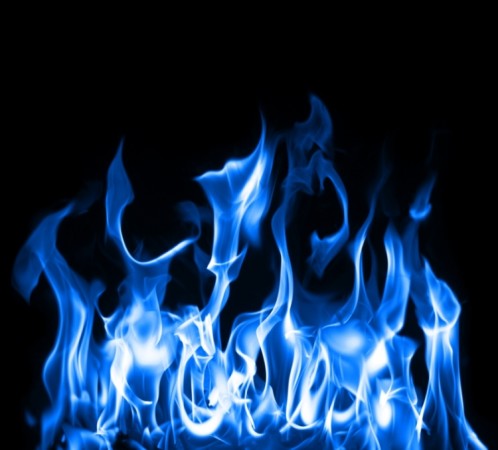 [divider]
Last Update: 3.3.14
[divider]
Related Article
2.18.14 "$UNG Natural Gas Ready 2 Fire UP!?"
[divider]
2.13.14 Thursday
[divider]
[9:05am CST] Entered Calls @ $24.30
This was difficult decision because of the possibility of that double top and the time which I got into this entry.  This trade was one of those trade that you either 'get in quick' or 'don't get in at all'.   But looking at the weekly chart, it gave me much more confident in my decision.  Check out full analysis article here.
[divider]
2.18.14 Tuesday
[divider]
It has moved up nicely last three trading days but I am still wondering how it's going to deal with that $27 resistance.  Bulls are not completely out of the woods yet with that triple top threat but as I have mentioned on my analysis article, weekly chart looks much more bullish than this daily chart.  Still holding full positions and watching it very closely.
[divider]
2.21.14 Friday
[divider]
[9:30am CST] Closed 1/2 Positions @ $27.39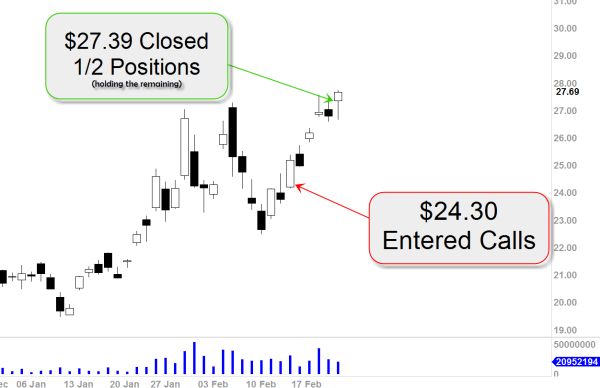 I just updated my $UNG article with updated weekly chart, and weekly chart does look very much promising for more upside next few weeks.  I did book profit today, and closed 1/2 of my call positions because I have been pretty heavily involved with this position and was happy with the gain this week.  I am planning on adding more on that next pullback, but for now, will enjoy the gain and ride the remaining positions for next week.
[divider]
2.24.14 Monday
[divider]
I am still holding 1/2 of my call positions, and wondering if we can find support on that possible rising support (red dotted line).  If we break that to the downside, $23ish is the last level of support before confirming the triple top.   I am curious to see how its going to react rest of the week.
[divider]
2.26.14 Wednesday
[divider]
So I closed 1/2 of my call positions @ $27.39 (2/21) the day before the roll over, and still holding rest 1/2.  As you can see on this daily chart, I think we might be forming Trading Lanes if we find some bounce right on that middle trading-lane.  It still early to say that it is going to but I will be watching closely next few days.
[divider]
3.3.14 Monday
[divider]
[9:50am CST] All Positions Closed @ $25.08
Well, it was fun while it lasted.  Today, bulls really needed that continuation to the upside but failed after slight gap up this morning.  $UNG came down even lower towards end of the day with closing price of $$24.88.  I think its going to be very hectic for the bulls and bears for a while.  I am happy with the gain, and I am going to be sitting out until the dust settles.