[divider]
Last Update: 1.24.14
[divider]
1.15.14 Wednesday
[divider]
[At Open] Entered Calls @ $87.96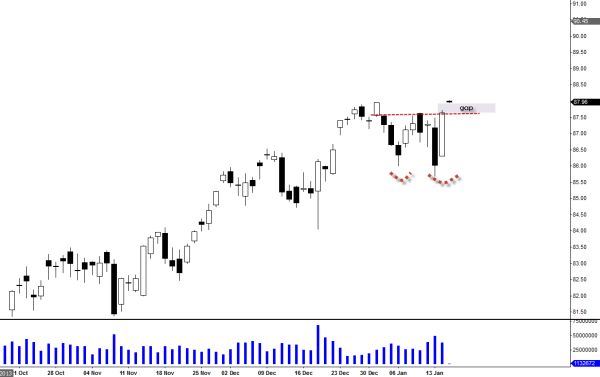 [At Close]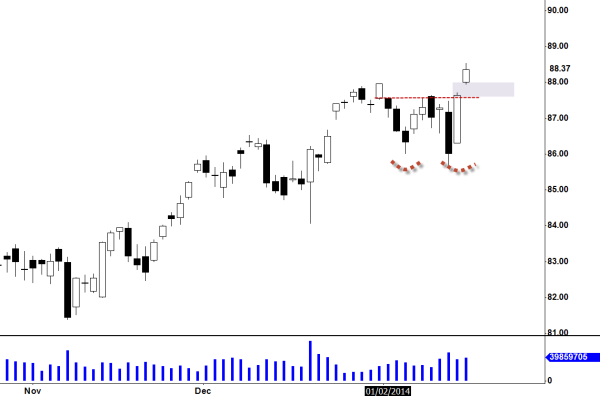 Keeping that gap open all day today, really helped to establish this double bottom continuation and also to be confirmed.  We made new highs today on $QQQ and closed well above that level.  As long as we are above that $87.90ish and keep that gap open, I do see higher prices. I am actually targeting for about $92ish.
[divider]
1.21.14 Tuesday
[divider]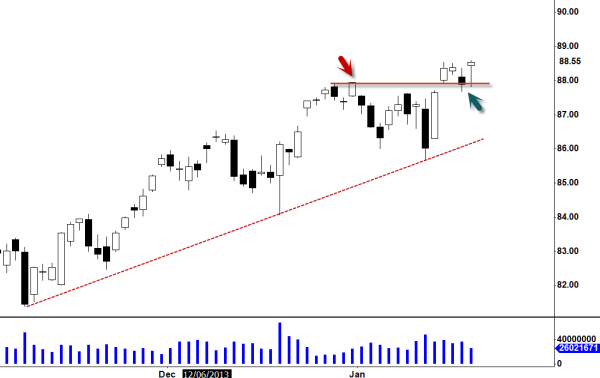 I think $QQQ holding up like a champ last four days here and protecting that "old resistance new support" (see arrows) level today.  When it holds above prior resistance, it has a good chance of moving higher.  Still holding full positions.
[divider]
1.23.14 Thursday
[divider]
[12:40pm CST] Added More Calls @ $88.00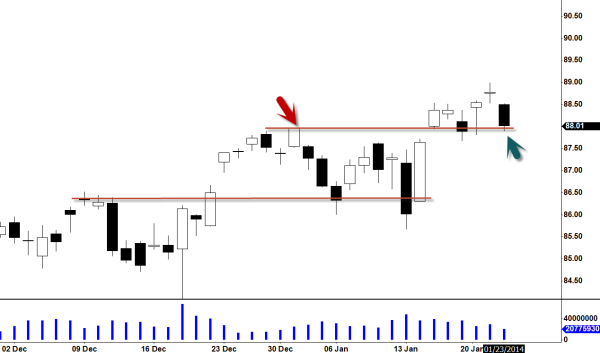 [At Close]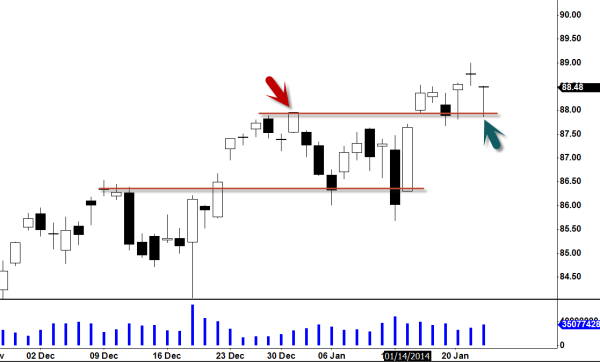 Hold above this level (watch 10EMA, it has been acting as great support last 4 days), I do see grinding higher action on Qs.  However, there is a cautionary signal (minor term) last three days.  It gaped up, threw doji (yesterday) and gaped down today which is evening star bearish reversal pattern but we do not have a confirmation as of today.  Buyers need to nullify this by closing above $88.70ish but if we close below $87.80ish, this evening star reversal will be confirmed and could continue.
[divider]
1.24.14 Friday
[divider]
[1:28pm CST] All Positions Closed @ $87.13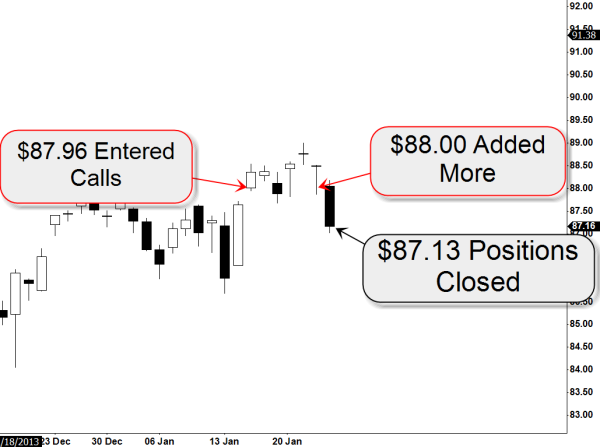 I had been holding June calls and I guess that really helped to minimize loss (surprisingly small) on this one.  $QQQ did come down much lower with closing price of $86.74 and possibly $86.00 is where headed.  It sucks because it was a great setup but with $SPY tankage, just couldn't hold.