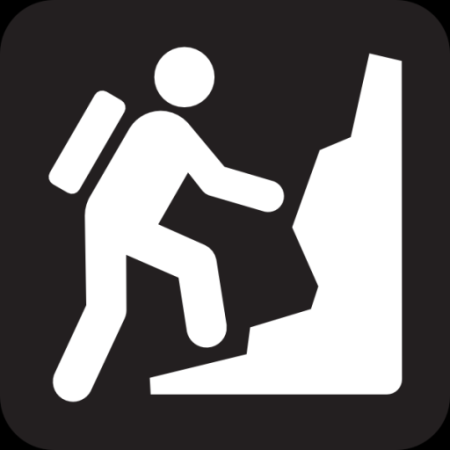 [divider]
Last Update: 1.13.14
[divider]
Related Article
12.19.13 "$ROST Climbing Back Up" (Part 1)
[divider]
1.9.14 Thursday
[divider]
[10:15am CST] Entered Calls @ $74.05
I did get stop out of my original position yesterday when it had that wild swing but I was paying attention because we formed hammer with high volume at the end of the day yesterday.  This morning, I've decided to re-enter calls once we got back above this pivot level (red dotted line).
[Market Close]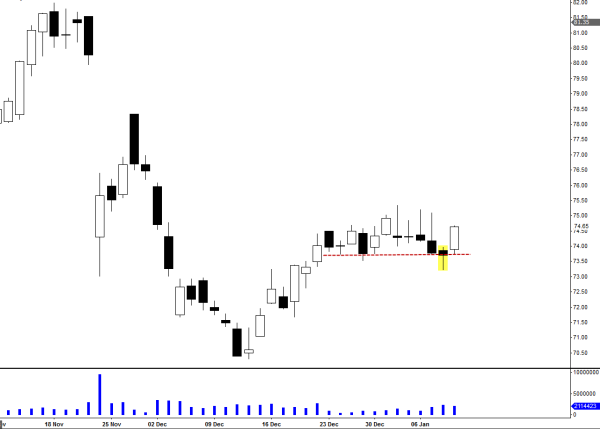 Held up well and nice follow through after a hammer candle yesterday. Volume also pretty solid last two days.  Need to get above $75ish for continuation of this trend.
[divider]
1.13.14 Monday
[divider]
[1:36pm CST] Positions Closed @ $73.72
Well, so much for that hammer reversal.  Now that we are back into square one, we could continue in this range bound or possibly drip lower.  I just didn't want to hold this positions while the market is looking weak today.  Positions were closed with tiny loss and I don't have plan to re-enter anytime soon.