[divider]
12.30.13 Monday
[divider]
Now Could be the Time
Daily Chart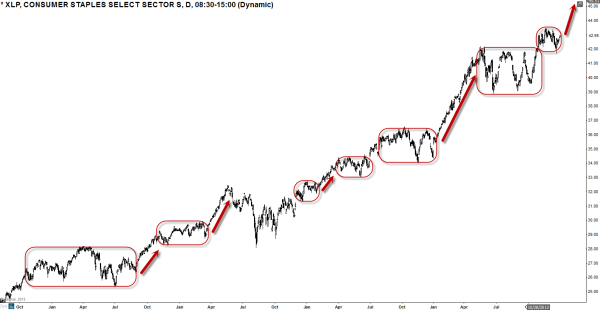 $XLF loves to consolidate before huge moves to the upside and since last May, we have been consolidating.  Even after what it seemed like a good breakout of that massive channel (late October), it consolidated few more months.  I think if we can take out the $43.50ish high, next bullish run could be silky smooth with possible target of $47.50.
Been in Calls since $42.50ish
Daily chart screened on 12/24/13 during the day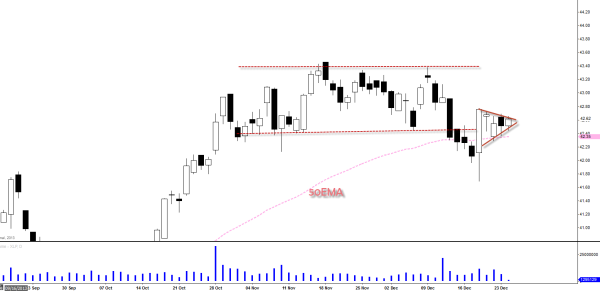 After a huge bullish day on 12/18/13, $XLP refuses to roll over and holding above 50EMA forming bull pennant pattern. This usually favors the bulls when it consolidates after a big move like 12/18/13.  If we can breakout of this bull pennant pattern, I can see it hitting the highs soon.
Bullish Trend Starts Here?
Daily Chart screened today after market close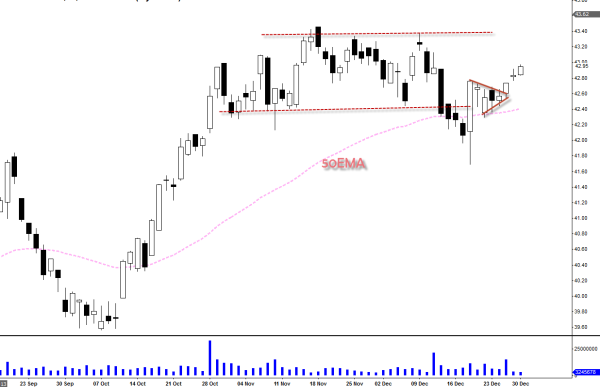 As we have nicely bounced right on that 50EMA and broke out of this bull pennant pattern, I think we might able to get this trend to continue if we can take out $43.50ish high.
Here are the next level of resistances aka targets: $43.50ish, $45ish, $45.80ish, & $47.50ish (ultimate target).
 MACD's INSINUATION
Daily Chart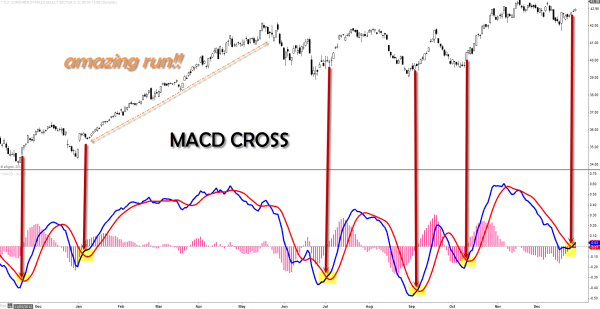 From January 2013 – May 2013, we've had absolutely amazing run after that MACD cross and I am not sure if we are going to get a run like that but definitely this is a good sign for the buyers at least for few weeks, as you can see on this chart, it has pretty impressive resume.