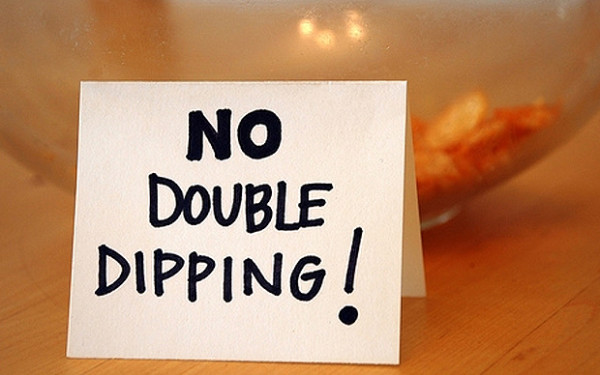 [divider]
Last Update: 12.27.13
[divider]
12.19.13 Thursday
[divider]
[8:37am CST] Entered Calls @ $57.34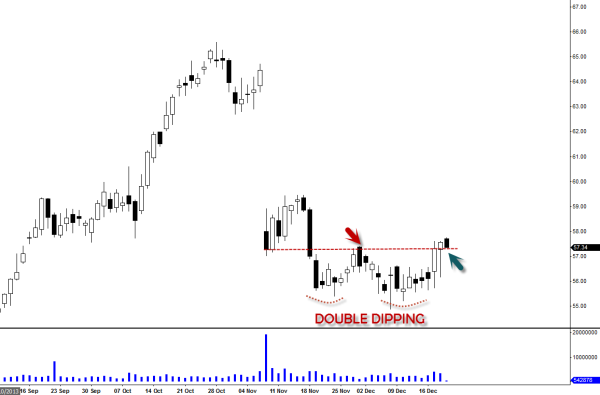 [Market Close]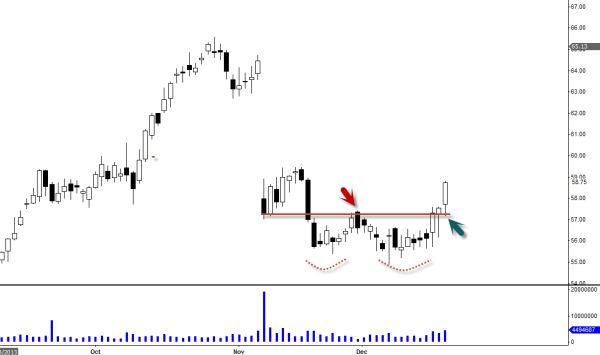 This is one of those trades with almost perfect entry as you can see on these charts as we close at $58.75 today.  I can't always time the entries like this but this one worked out well.  Double dipping (double bottom bullish reversal) neckline (see arrows – old resistance new support) which, definitely, helps where the bounce might be with that intraday pullback.  Currently trading above major moving averages including 50EMA which indicates much bullishness (also increasing volume helps the argument).
[divider]
12.20.13 Friday
[divider]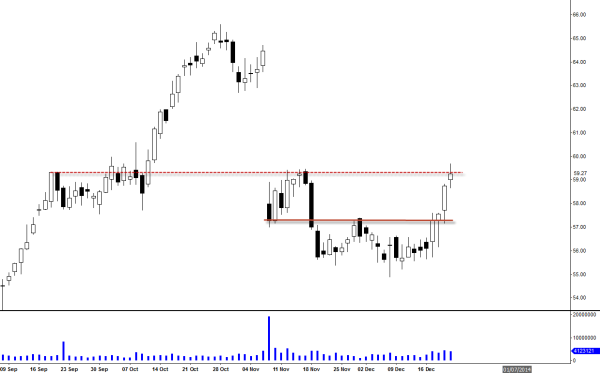 I am still holding full positions here as we are running into this resistance level and threw a spinning top after close today.  We might see a little pull back or we can just continue higher but I don't think this is any threat to the bulls. Worst case scenario, possible retest of that double bottom neckline but I will need to see how it plays out on Monday.
[divider]
12.26.13 Thursday
[divider]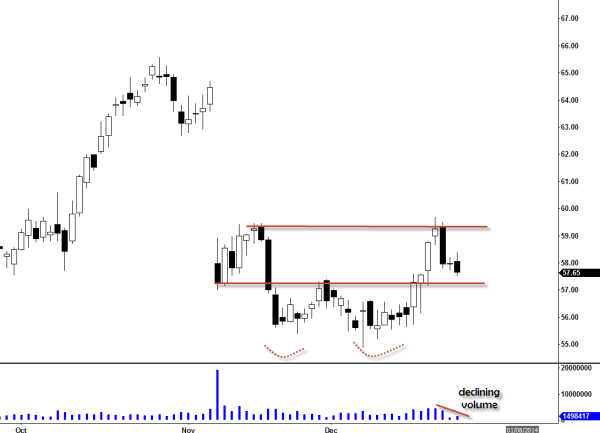 I am still holding full positions (DITM Feb Calls – currently breaking even) here as we are coming down to retest that double bottom neckline pivot level.  That's the level buyers must protect for this trend to continue and in that process, we can able to build higher low a well.  Declining volume suggests that the selling pressure is slowing down and bulls must take action quickly before the bears find momentum.
[divider]
12.27.13 Friday
[divider]
[10:21am CST] Exited Positions @ $56.77 with Small Loss
I had been holding Feb DITM 55 Calls and did get stopped out with small loss.  It's unfortunate because it was such a good setup but sometimes good setups can fail and this was one of those incidents.  My $BIDU positions  also looked weak last three days but really pulled through today so I guess it's not too bad this position gotten stopped out.  I think both $WFM and $BIDU were good setups but sometimes not all of them works out.