Before
*Analysis done last night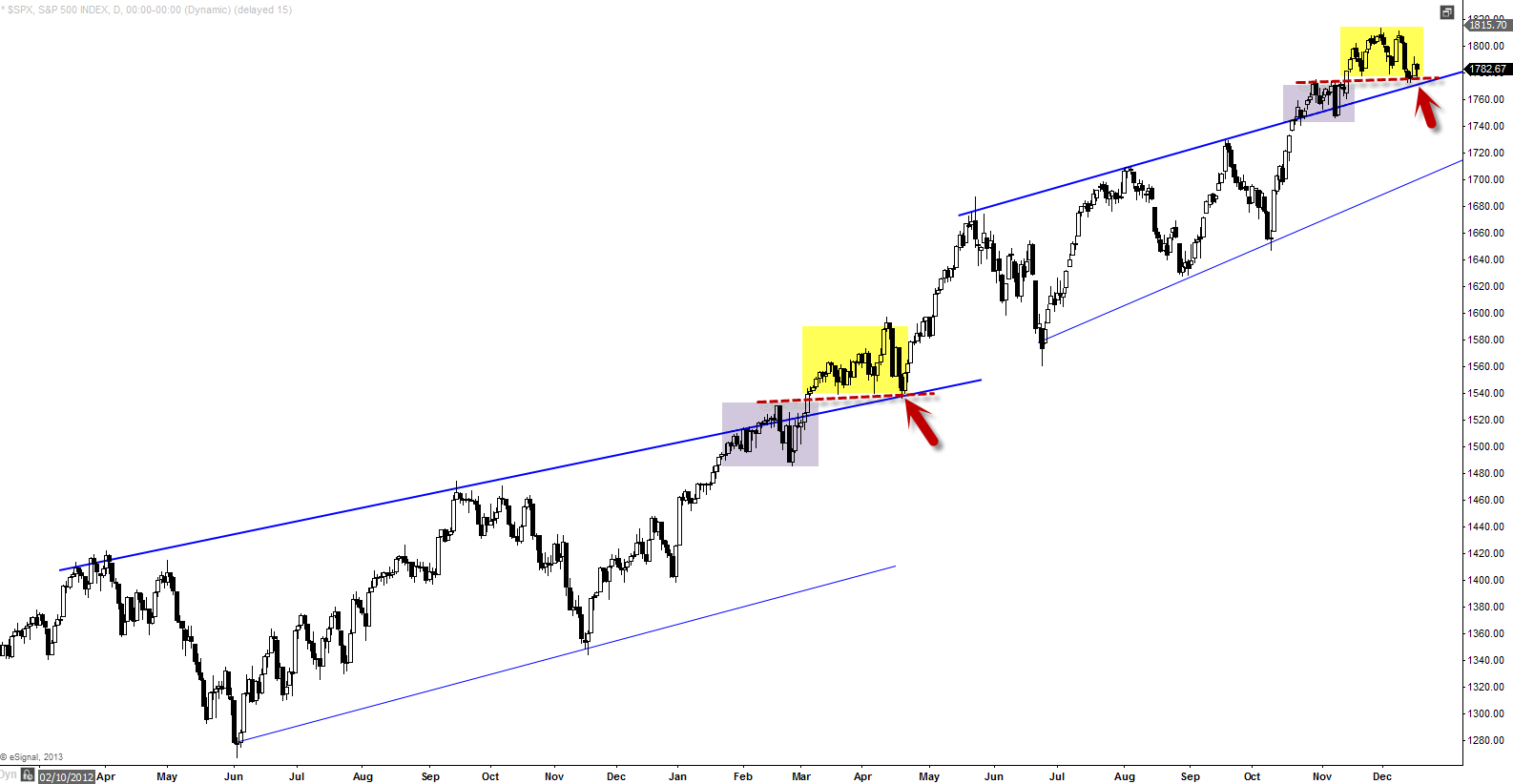 After
*Today after market close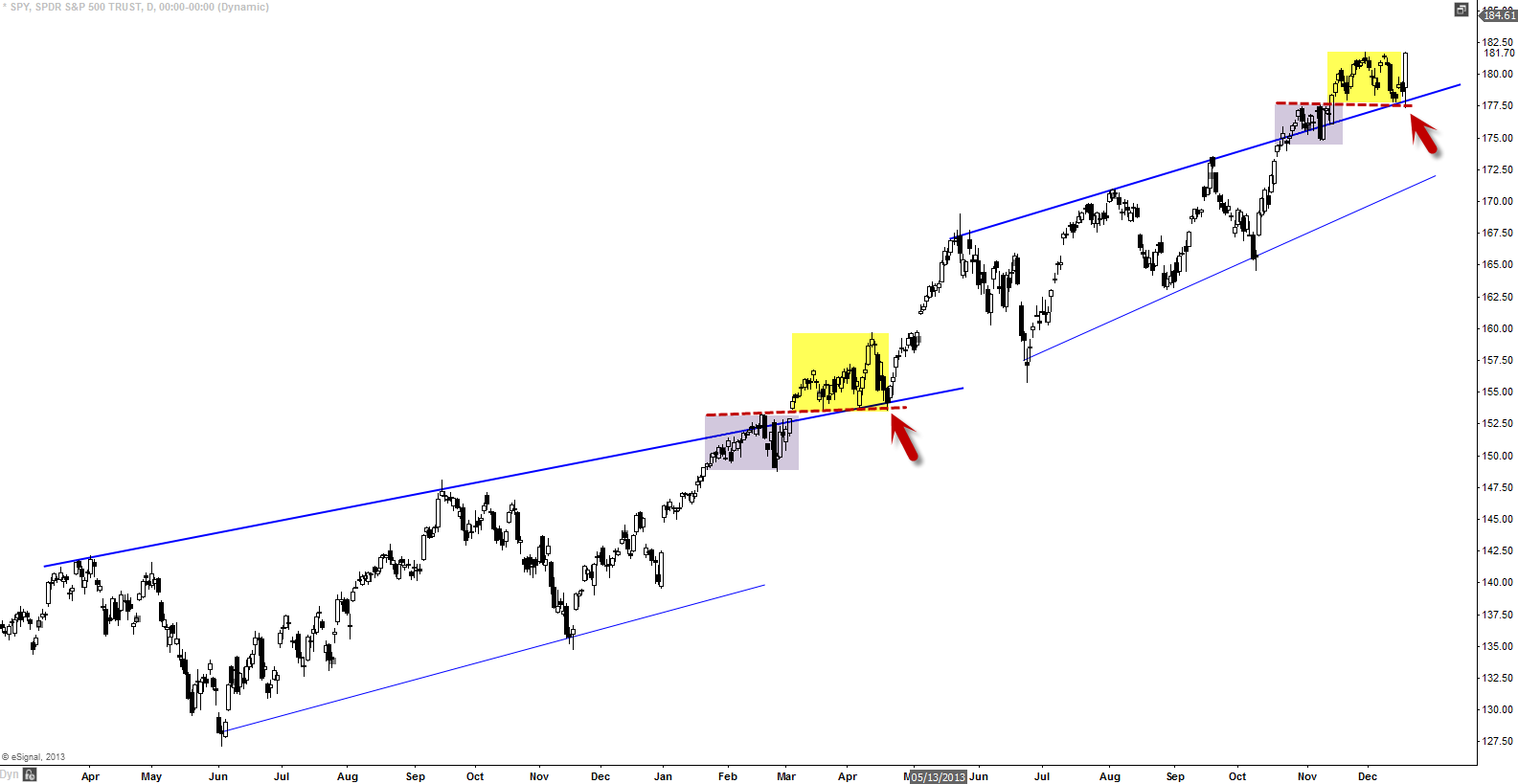 Massive channel breakout resistance is acting as support now as we have been anticipating the possible move today.  I would have to say that as long as this level (see arrow) is protected and defended by the buyers, we can continue higher establishing strong uptrend with target price of $188-$190.  I am looking to see if we can have follow through tomorrow and Friday but also be careful with possible head fakes to the downside like 4/11/13 – 4/18/13 before thrusting higher.
So perspective is as long as we keep this support (see arrow) intact, we can go much higher.
Now
*Chart screened & analysis done on 12.22.13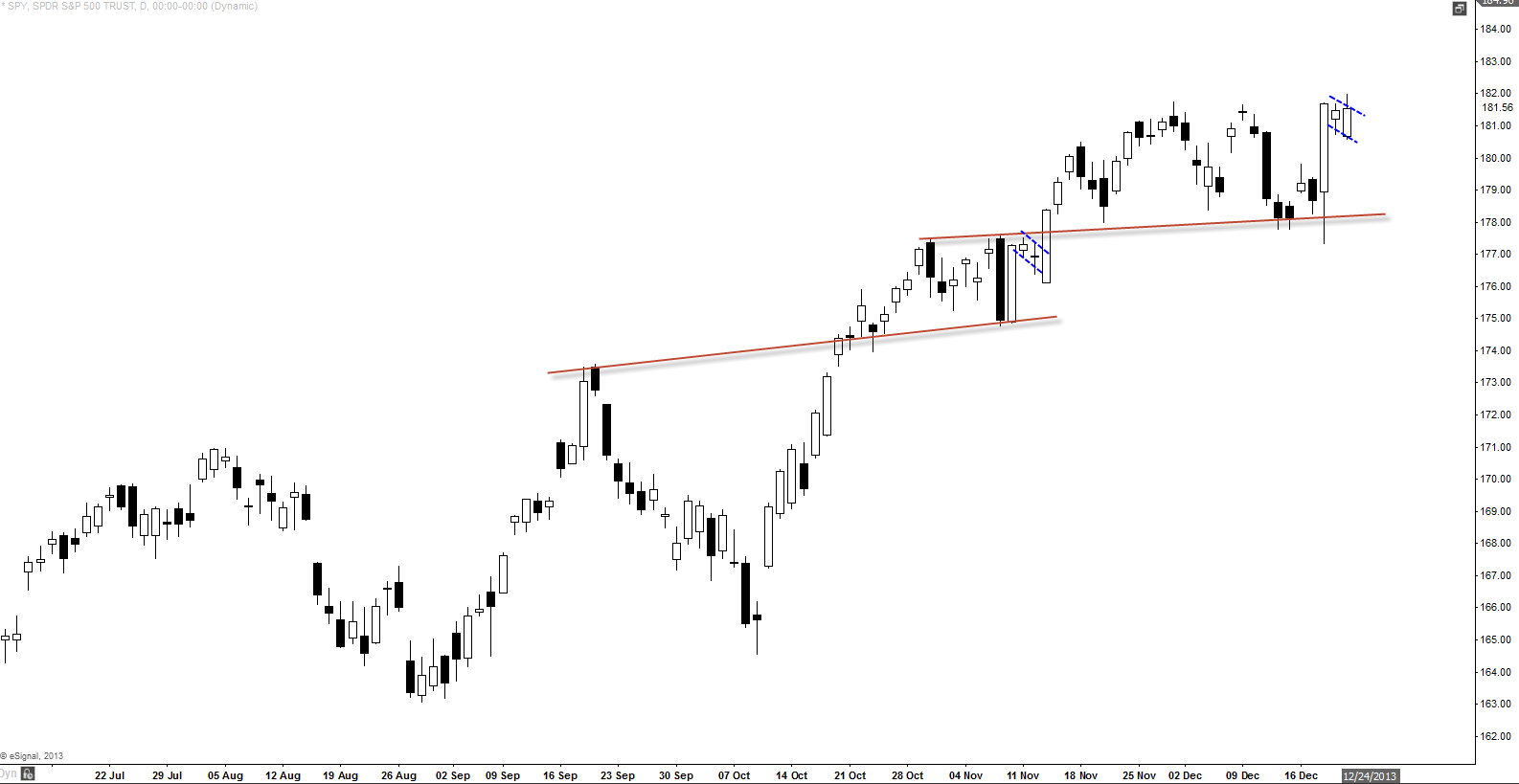 Looks like we are forming a bull flag (last three days) for higher prices this week.  After a huge thrust on Wednesday, some slow down (last two days) is actually not a bad thing before another run (11/11 – 11/13 similar pattern).  Also given the fact that we had solid one month consolidations, I think bulls are well rested before making another run.  What I really like about this pattern is that we consolidated from 10/25 – 11/13 and then we broke out. Now we have been consolidating since 11/14 so we had solid two months of consolidations (since 10/25) while making higher lows and higher highs, that's a great sign for bulls.  $190ish still my target.
Fib. Expansion Target: $188-$190
*Analysis done on 12/12/13
This Fib. expansion target also confirms and affirms my previous analysis on $SPY.