[divider]
Last Update: 12.16.13
[divider]
12.9.13 Monday
[divider]
[Mid-Day] Entered Call Positions @ $169.70
@ 12:54pm CST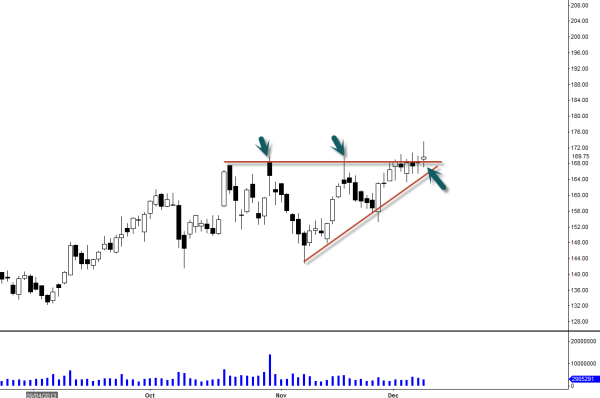 [After Close]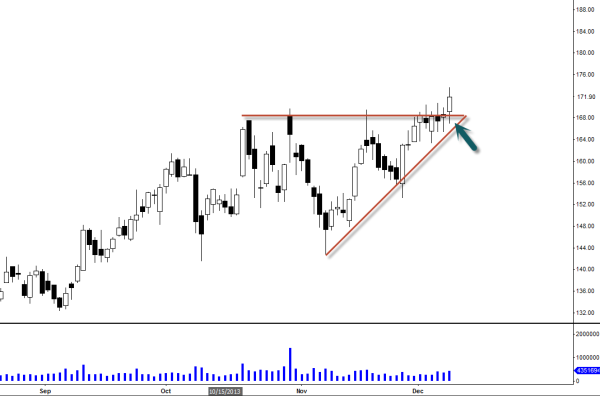 We have been watching $BIDU since early last week for possible breakout play and today it seems that we had that breakout.  In the morning, we had that early breakout and this thing starts to break loose but towards middle of the day, stock started to retrace back down to that resistance level, perhaps to retest that level and I've decided to get in with calls at that level.  At close, we did see some follow through and buyers coming back in closing at $171.90.  My target price at around $200.00.
[divider]
12.10.13 Tuesday
[divider]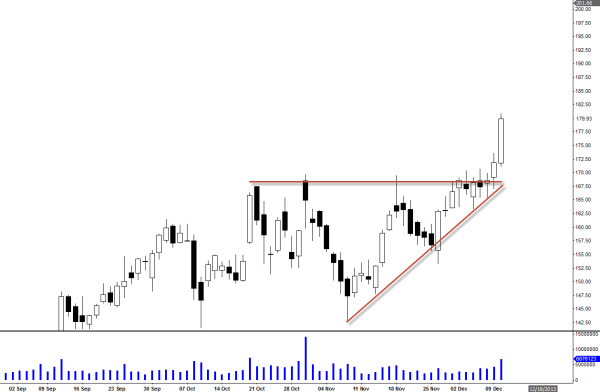 Still holding full positions which I got in before the hype at $169.70ish and today we closed at $179.93.  My ultimate target is still at $200ish but I do think we will see higher prices next few days before pulling back (best not to chase it up here if you are not in this trade already).
[divider]
12.12.13 Thursday
[divider]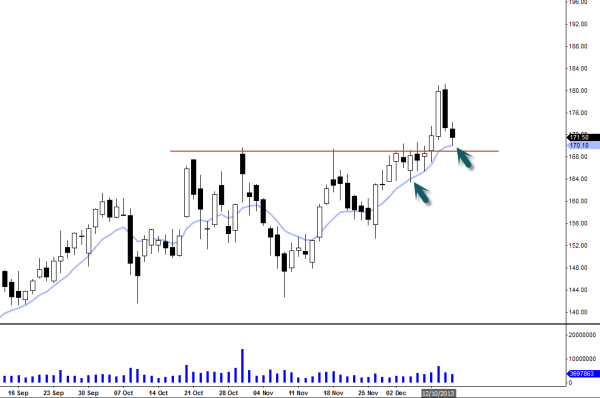 I am still holding my call positions as it seems to trying to find some support at that 10EMA (see arrows).  Bulls need to close above today's high for them to slow things down and possibly make its move back up here.  I will be watching closely and see if this horizontal support level (red line) and 10EMA could act as bouncing mechanism next few days.
[divider]
12.16.13 Monday
[divider]
[Mid-Day] Call Positions Closed @ $169.70
@ 1:44pm CST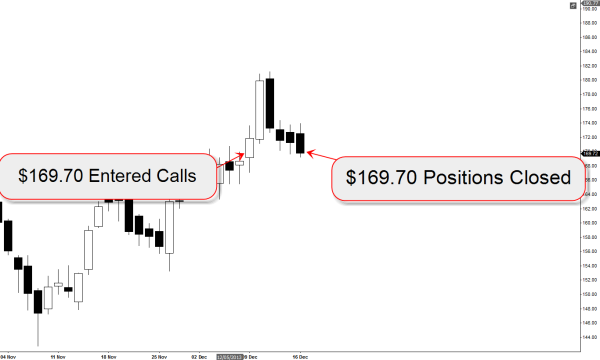 I had been holding ITM January Calls and earlier today, I closed my call positions with tiny loss.  It's disappointing when good setups don't pan out but sometimes that's how this market runs.