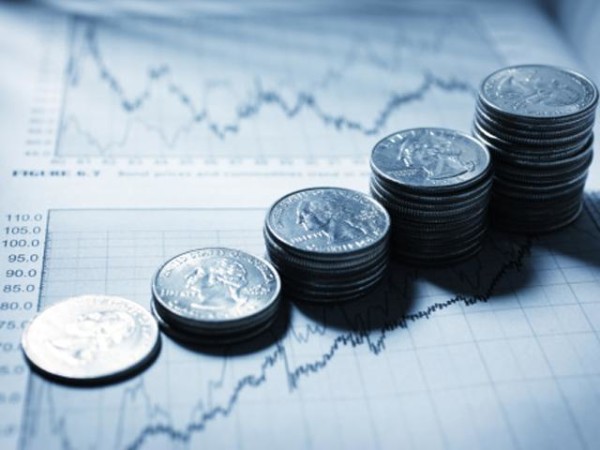 [divider]
Last Update: 12.03.13
[divider]
Related Articles
11.20.13 "LIVE Mid-Week Update $SPY $DIA $QQQ $XLF [VIDEO]"
11.14.13 "My Longs on $SPY"
11.14.13 "Higher Calling $DIA (My Long Positions)"
10.11.13 "$XLF Nullification Project"
[divider]
11.15.13 Friday
[divider]
[Open] Entered Calls @ $21.03
@ 8:46am CST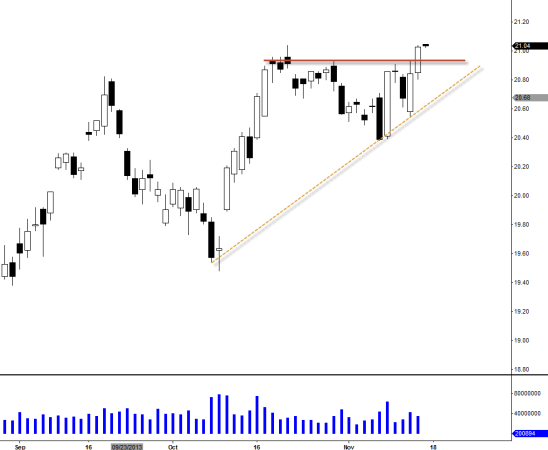 [Close]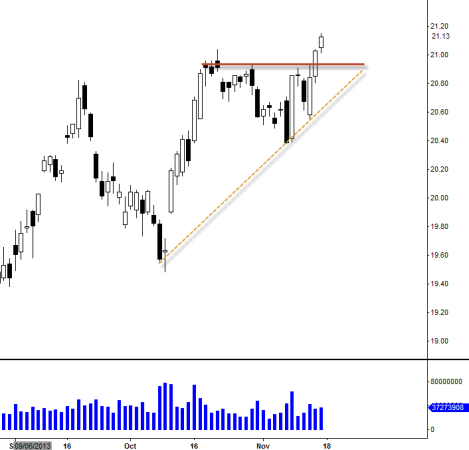 The charts are self-explanatory as we clear major resistance levels of $21ish.  It might sounds crazy but my targets are $21.80 and $22.60!
[divider]
11.18.13 Monday
[divider]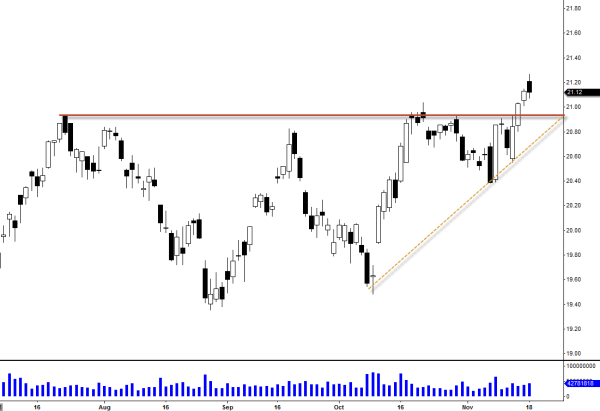 As long as we stay above $20.90ish, I think it's still bullish.  We might even come down to that level of $20.90ish to retest as new support before thrusting higher.  I am still long with my full positions.
[divider]
11.21.13 Thursday
[divider]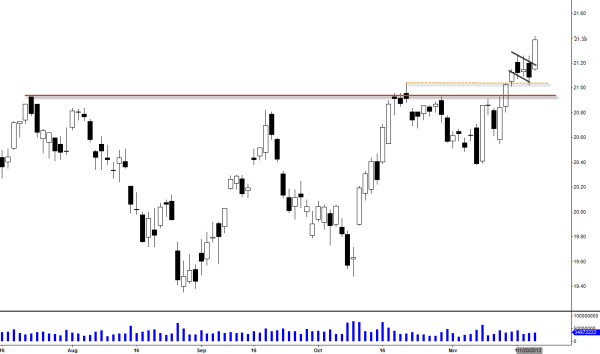 Bull flag breakout today (last four days)
Old resistance new support held
Well above 5/10EMAs
Still holding full positions with next target of $21.75ish.
[divider]
11.22.13 Friday
[divider]
[Open] Added More Calls @ $21.39
@ 8:33am CST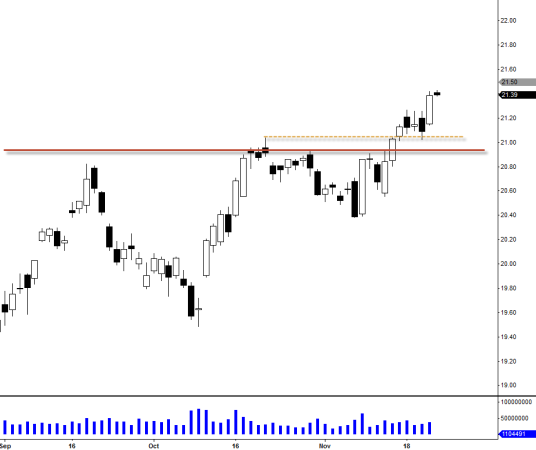 [Close]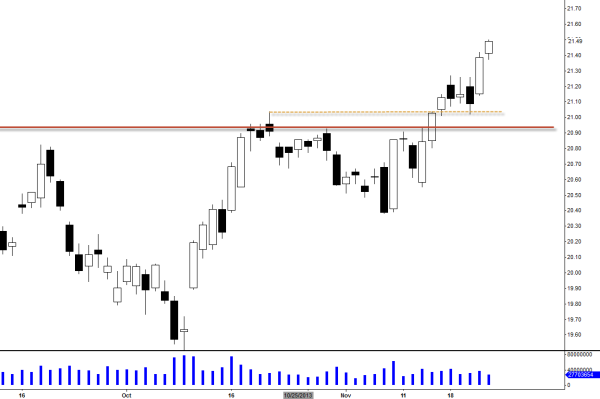 I am still shooting for my first target of $21.80ish.  I am just following the trend which is up and with solid breakout yesterday, I couldn't resist the urge to add at open this morning. Now holding full positions from last Friday's open and this morning's open.
[divider]
11.26.13 Tuesday
[divider]
Still holding full call positions since 11/15 open and last Friday open as we have formed bullish flag continuation pattern last two days.  My initial target of $21.75ish (see 11/15 update) which I am still target next few sessions with ultimate target of $22.40ish.  My guess is we grind higher tomorrow and Friday.
[divider]
12.02.13 Monday
[divider]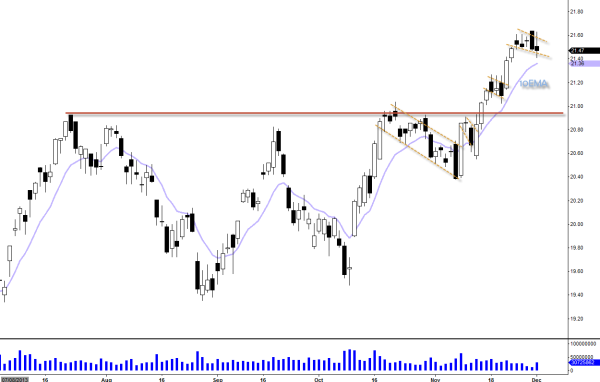 I am still holding full call positions I got in on 11/15 at around open and last Friday at around open and here's why.
We are still above 10EMA and it has been acting as support since 11/08.
Continue to be in formation of higher lows and highs thus possibly we are in the phase of creating another higher low
Also possible that we are bull flagging before thrusting higher
Benefit of the doubt goes to the bulls as long as we are above 10EMA
[divider]
12.03.13 Tuesday
[divider]
Exited All Positions @ $21.34
@ 10:20am CST
It was disappointing because I was expecting more run but still coming out with some gain.  I still think this is NOT the level to short but I would rather wait to get into next bullish entry.