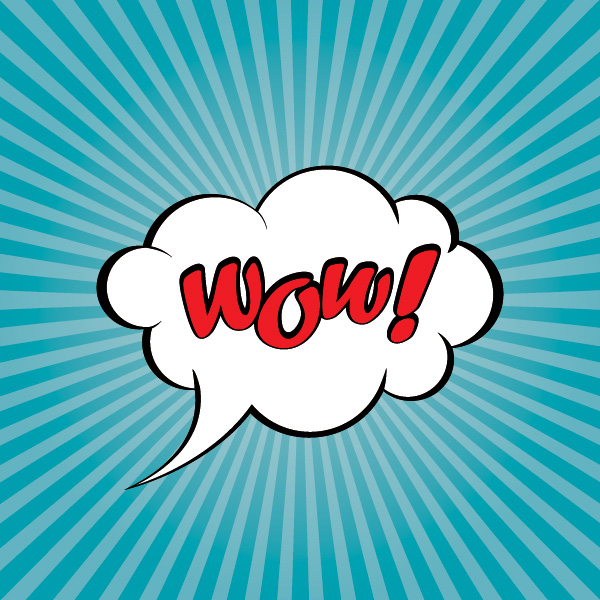 [divider]
Related Articles
11.20.13 "LIVE Mid-Week Update $SPY $DIA $QQQ $XLF [VIDEO]"
11.14.13 "Higher Calling $DIA"
11.14.13 "My Longs on $SPY"
[divider]
11.14.13 Thursday
[divider]
S&P 500 INDEX
Daily Line Chart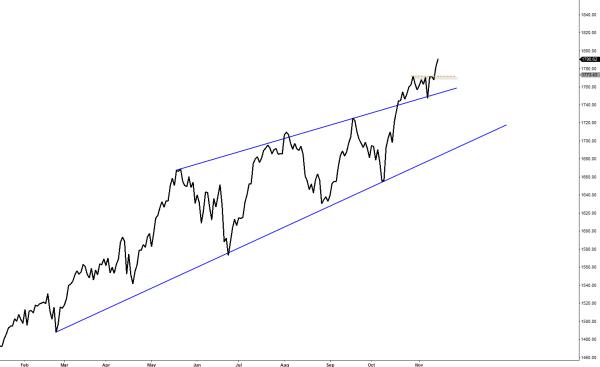 It's interesting how S&P 500 perfectly bounced off of old resistance using as new support and recently cleared above recent highs.  Usually, when old resistance is retested as new support, that's when the next leg up is likely.  Obviously no one truly knows where the market might be headed from here but with these kind of breakouts, it's tough to say market is going to get it's steep correction.
Dow Jones Industrial Average
Daily Line Chart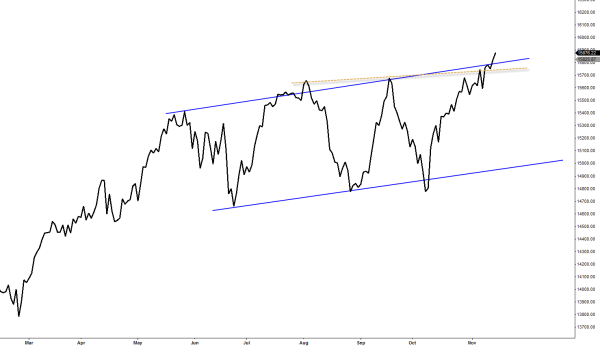 Dow Jones had more symmetrical and massive channel, which, as you can see we are now breaking out of that.  It would make sense to retest that old resistance as new support but "making sense" doesn't offer much in today's environment where we have seen some strong bullish action while it "made sense" for it to roll over to the downside.
1994 to 1999: S&P 500 INDEX
Daily Line Chart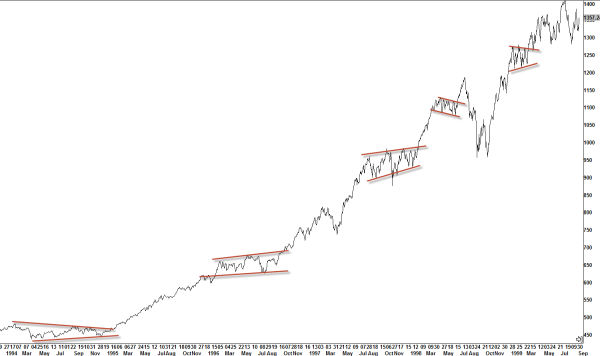 As we can see in this chart that any massive amount of consolidation breakout is a huge bullish signal for long term.  We may get pull backs here and there but general market continues higher relentlessly and we might be getting into that kind of market.