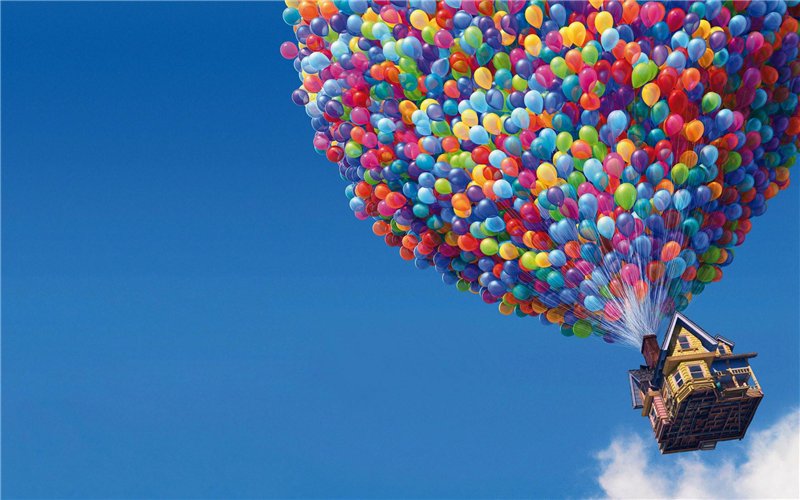 [divider]
Last Update: 12.03.13
[divider]
Related Articles
11.20.13 "LIVE Mid-Week Update $SPY $DIA $QQQ $XLF [VIDEO]"
11.14.13 "Several Charts 2 WOW! $SPX $INDU"
11.14.13 "My Longs on $SPY (Buy High Sell Higher)"
10.11.13 "I am Long on $SPY"
10.11.13 "I am Long on $IWM"
10.11.13 "$XLF Nullification Project"
[divider]
11.14.13 Thursday
[divider]
[Open] Entered Calls @ $158.04
@ 8:32am CST
[Close]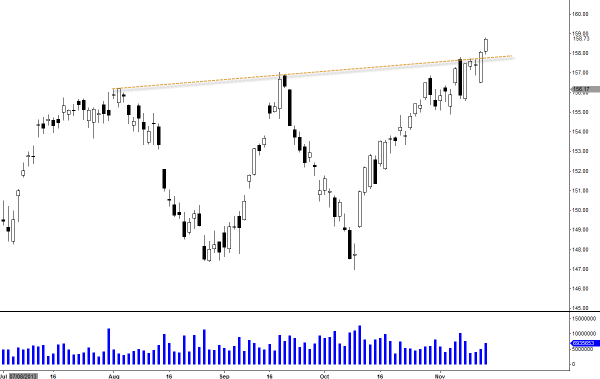 Let's buy high and sell higher.  Yesterday with resistance breakout, I was like a prowling lion this morning to look for an entry.  Like my $SPY position, I wanted to see if there was any kind of pull back first before I was going to get in but it wasn't much and it didn't seem like it was going to pull back any lower so at about $158.04, I got long with calls.  I do think we can grind much higher given the fact that $DIA looks more like MASSIVE CHANNEL breakout (compare to $SPY).
[divider]
11.18.13 Monday
[divider]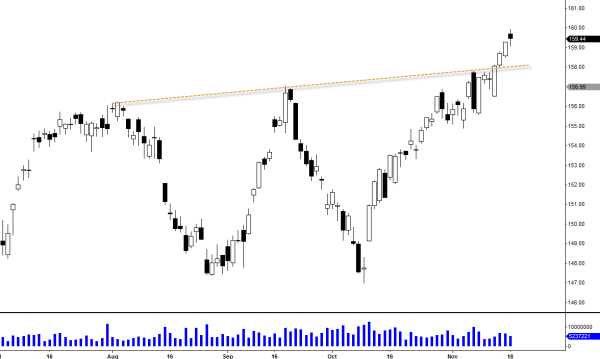 I know that we had bearish engulfing on $SPY $IWM $QQQ but we just threw a spinning on the Dow Jones which is still bullish sentiment.  Looking at this chart, nothing has really changed and I am still bullish.  I think even if it comes down to about $158 level to retest as new support, it still conveys bullish chart.  I am still holding full positions.
[divider]
11.21.13 Thursday
[divider]
Old resistance new support
10EMA bounce
10EMA has been strong support since mid October & still respecting it
Still holding full positions as I think higher prices in stored.
[divider]
11.22.13 Friday
[divider]
[Open] Added More Calls @ $159.58
@ 8:33am CST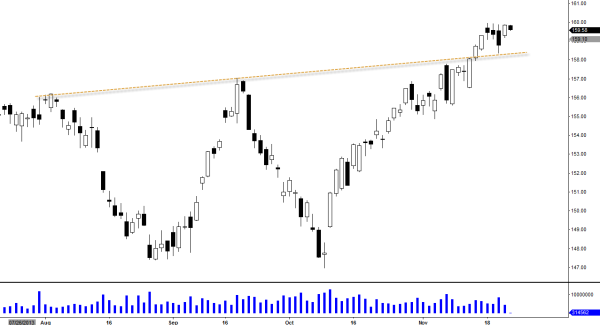 [Close]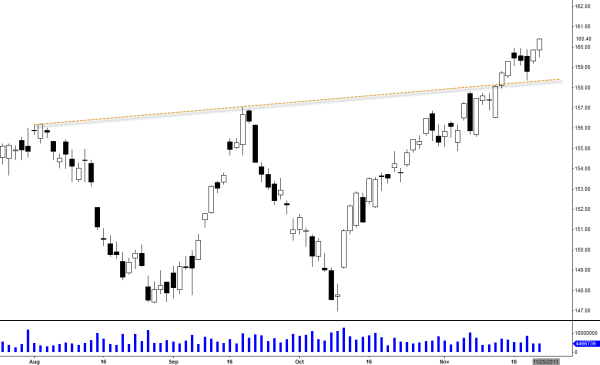 I do think this market is going to continue to rally higher next week probably with more like grinding fashion.  Holding full positions from last week and this morning.
[divider]
11.26.13 Tuesday
[divider]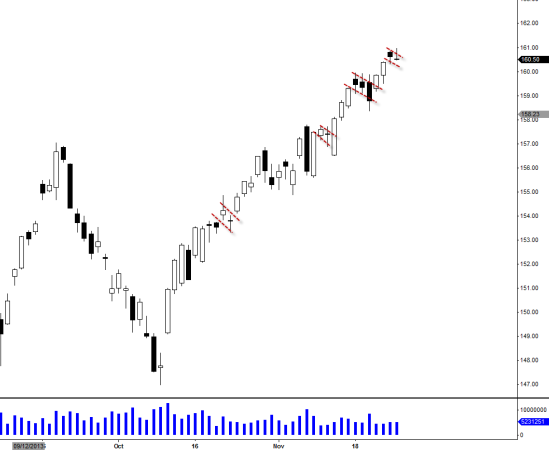 I am still holding full call positions since 11/14 open and last Friday open as we have formed bull flag continuation last two days.  Bears only argument is this thing is "too stretched" or "extended" and obviously it has been exacerbating weeks for them as the market continues to grind higher and I think it will continue looking at last two days action.  Fact is we are still above 5EMA and 10EMA on the daily chart and we don't have any significant reversal so the benefit of the doubt goes to the bulls.  My guess is that we gap up tomorrow and continue to grind higher.
[divider]
12.02.13 Monday
[divider]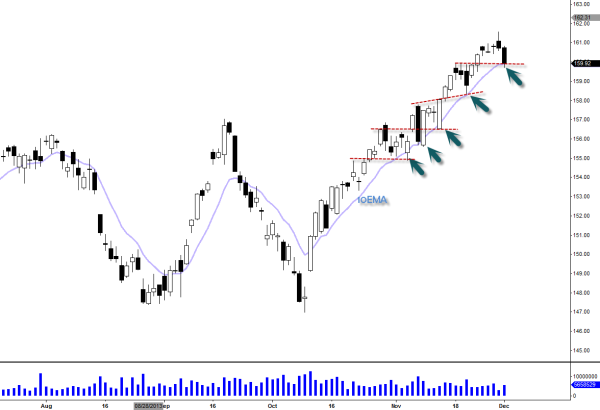 I am still holding full positions despite of today's late day sell off because I want to give benefit of the doubt to the buyers as long as this 10EMA holds.  So the next few days might be the days of the truth to see if 10EMA can continue to hold this move up as it has been since mid October ($DIA was not able to close below 10EMA since mid October).  Also you can see on this chart that we have been stair-stepping quiet well.  I do think if we do break and close below 10EMA, more sell off could be expected and I would be forced to get out of my call positions.
[divider]
12.03.13 Tuesday
[divider]
Exited All Positions @ $159.30
@ 10:20am CST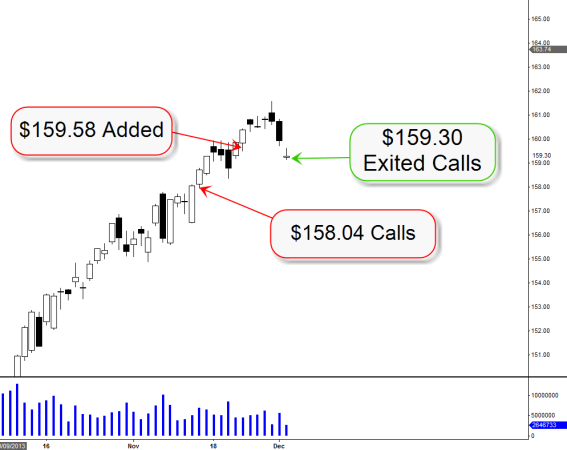 Still coming out with some gain here.  I might look for another long entry next week.