[divider]
Related Article
10.10.13 "AMAZINGLY BULLISH $SPY $IWM $XLF $AAPL [VIDEO]"
10.11.13 "$XLF Nullification Project"
10.11.13 "I am Long on $SPY"
[divider]
10.16.13 Wednesday
[divider]
DejaVu?
(*1986 Daily Chart)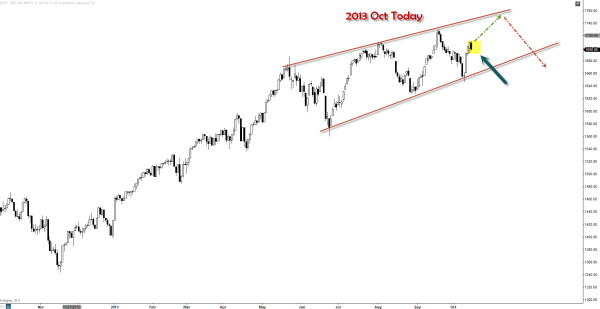 (Present Time)
[divider]
Imminent Forecast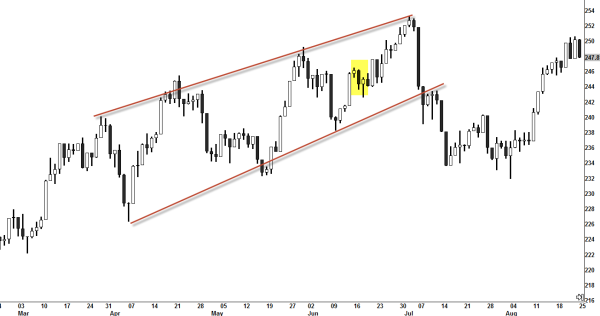 (*1986 Daily Chart)
Check the highlighted area and how it bounced off of that rising channel support and how fast it went up first three days before consolidating (highlighted area) and then market continued higher for the next 2 weeks before reaching to that rising channel upper resistance level before sold off hard.
Well we have almost identical scenario happening today.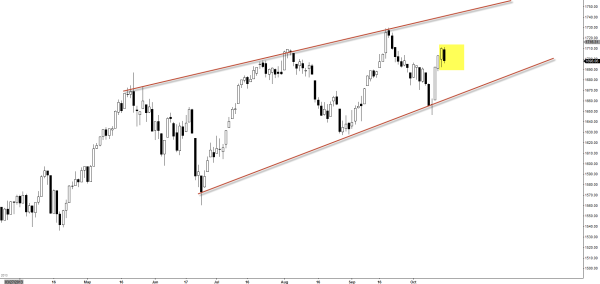 (Present Time)
Take a look at this.  We bounced off of rising channel support and it rallied fast for about three days and today we had down day.  If it's going to play out similar to 1986 October chart, we would get some consolidation here next few days and the trend could resume to the upside for the next two weeks.
I am very enlightened to see if it can play out like it did back in 1986.  If it does?!  OMG!
Let me share with you some more.
[divider]
Long Term Forecast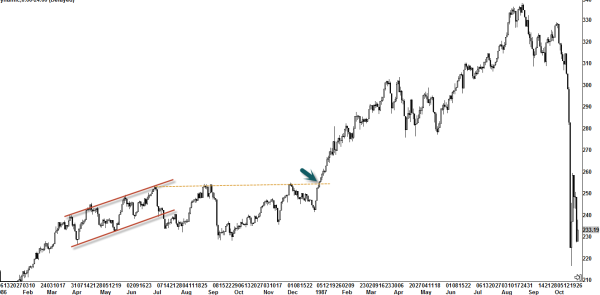 (*1986-1987 Daily Chart of $SPX)
Check this out!
So you can see on this chart, after S&P 500 went through about 6 months of range bound movement (after coming out of that rising channel formation with breakdown) without much sizable correctional move.  I mean it oscillated between the top of the resistance levels and bottom of the support but it never truly corrected or crashed.  Once (see green arrow) we broke above the all time high pivot level, this thing just took off!
For the next one year, we had MONSTROUS bullish run before the market crash end of 1987.
Are we drawing similar scenario in present time?
Price Target: $2,075.00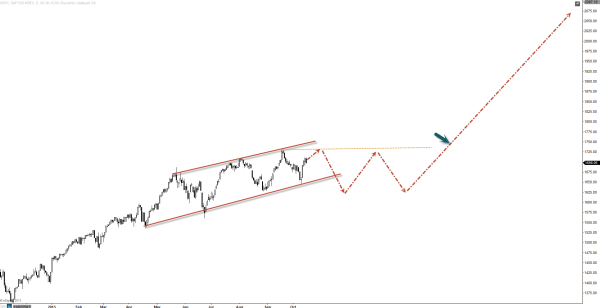 (Today)
So if 1986 scenario is going to play out, for the next 6 months or so, we would be moving in range bound vicinity until it breaks out of current all time high which is $1728 on $SPX (see green arrow).  Once we break out of that level to the upside, 1986 chart suggests that we could move to the upside amazingly fast speed for the next 10 months before crashing hard to about $2,075.00.