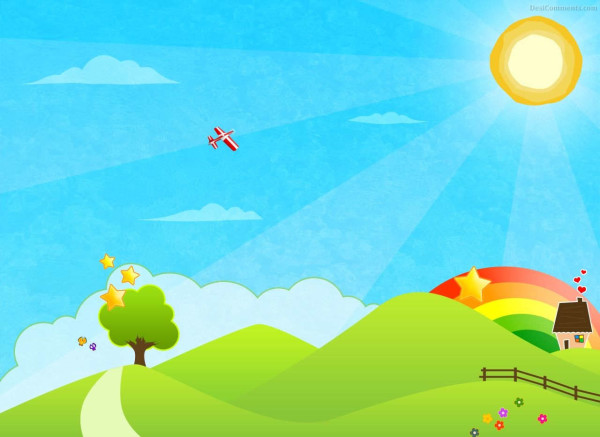 [divider]
Last Update: 10.15.13
[divider]
Related Article
10.10.13 "AMAZINGLY BULLISH $SPY $IWM $XLF $AAPL [VIDEO]"
10.11.13 "$XLF Nullification Project"
10.11.13 "I am Long on $SPY"
[divider]
10.11.13 Friday
[divider]
Entered Call Positions @ $105.91
*8:37am CST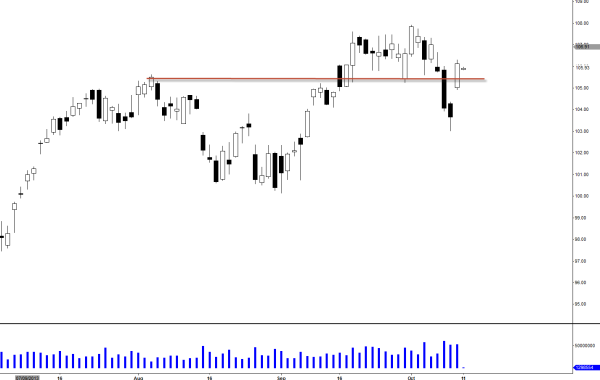 I have been exceedingly bullish on the broad market since yesterday as I have talked about the video from last night. I waited about 7 mins after market open to get that slight retracement (actually was looking for deeper pullback) to get little bit better entry on this one.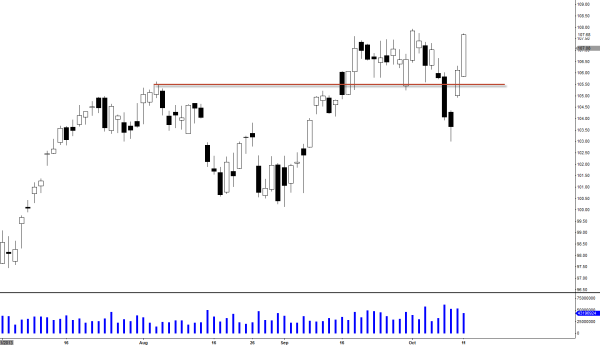 Russell did close much stronger than S&P and now right up to that all time yet again.  This is very bullish sign and my next target is around $110 level.  Very happy with 1 day performance and gain and still holding full positions.
[divider]
10.14.13 Monday
[divider]
New All Time High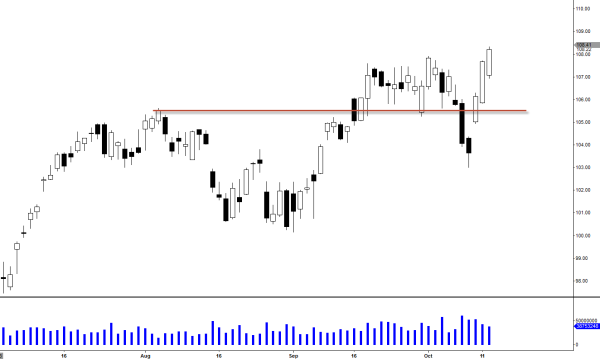 $IWM all time high, I think its very positive sign for the broad market.  I wouldn't be surprised to see some kind of short-term consolidation next few days and I think it would be healthy before thrusting higher.
[divider]
10.15.13 Tuesday
[divider]
All Positions Closed @ $107.35 with Profit
*1:31pm CST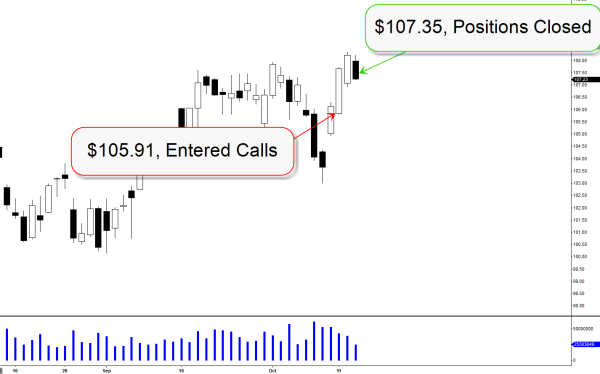 I personally don't like dealing with all time highs especially when we had that shake out earlier today.  About hour and half before close, I've decided to close all of my positions and walk out with profits.  As far as chart is concerned, it still looks bullish as of today and if we can hold above $107, I do think we might see higher prices.