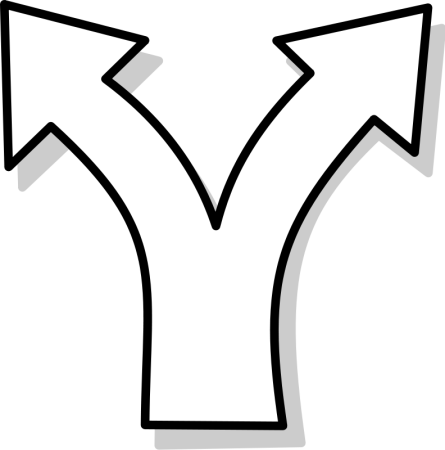 [divider]
Related Article
10.8.13 "I am Short $AMZN"
[divider]
10.8.13 Tuesday
[divider]
MACD Bearish Divergence
*The analysis was done last night for the Club subscribing members (Chart screened last night)
"We have pretty well defined bearish divergence divulging in this chart and to short a monster bullish stock like $AMZN, we would need some super power from the market and use that in our advantage.  If I see that market is starting to roll over, I will be watching $AMZN very closely to get in with some Nov. Put options."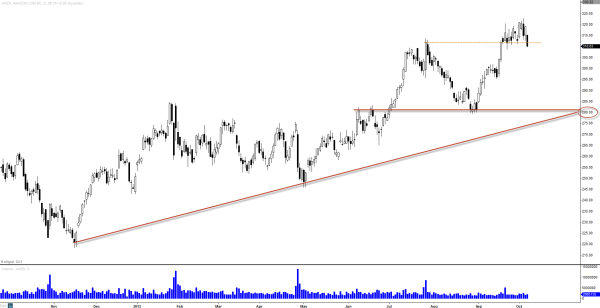 "When we look at this daily chart, we can see that we broke below and closed below the recent pivot of $312 today (yellow dotted line) and psychologically these kind of patterns can become disastrous because of the sudden reversal attack.  Because we initially closed above $312 and consolidated and held above giving hopes to the buyers (and it is bullish signal as long as it holds above that pivot) but with today's breaking down action, gave much heartburn to the bulls.  So panic selling can happen once it cracks but I won't be surprised to see some denial phase to bring this back up from the bulls and that denial phase can be worked good as our short entry point (remember my $IBM short entry?).
Again if the market is not in it, soon or later, $AMZN will climb back up so we must have the market backing us up on this short trade (if we ever want to get short at this level).
$280 might be a good target to the downside (uptrend support and horizontal support colliding level) if market decides to roll over and take $AMZN with it."
[divider]
Now What
(Chart screened today @ 12:50pm CST)
Even if we didn't have this massive sell off today the analysis stays true until we break above $320ish but obviously with today's sell off, the more authenticity and weight goes to that divergence.  Currently just sitting on 50EMA on daily chart but ultimately, I do think $280 is where it's headed.  Unless the whole market tanks, I do think $280 will be that strong support.  However, once we get down to $280, now we will have to worry about this massive "double top" reversal formation and in the event that we break below $280, could be ugly.  But first things first.  Next possible support would be around $295 and then $280.