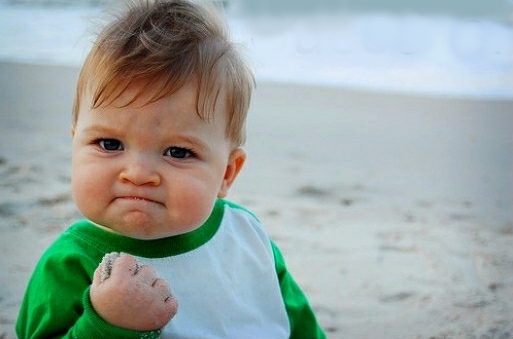 [divider]
10.1.13 Tuesday
[divider]
[Morning] Entered Calls @ $168.40
*8:54am CST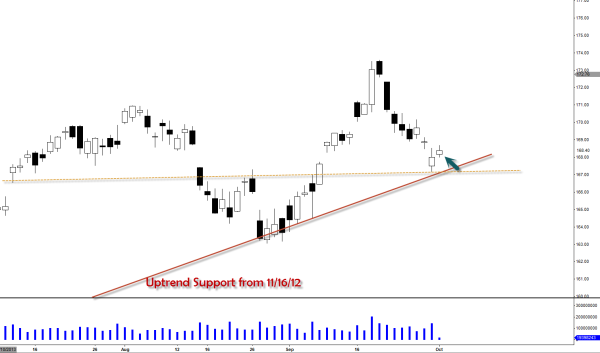 I was watching $SPY closely since yesterday as we started to see some support right on that uptrend support and my horizontal pivot (yellow dotted). We slightly gaped up this morning and started fizzling around and I've decided to get in with calls as this is the ideal level to thrust higher.
[After Close] Fist Pumping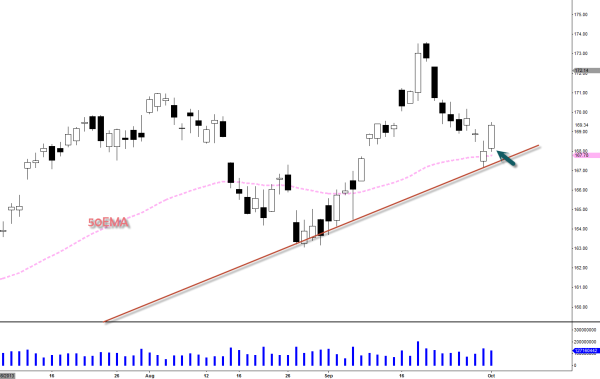 We had very nice close there and good thing about it is that we are now much above 50EMA.  It's always problem, when $SPY starts to trade below 50EMA as we've seen some of the last August.  My next target is at around $170 and $173.
[divider]
10.3.13 Thursday
[divider]
[Morning] Positions Stopped Out @ $167.05

Was not able to close above 10EMA last few times and today it just cracked. Still above $167 pivot but last three days of bullish momentum was pretty much killed from today's action.  Time to wait for better setup.