Reasoning 1
*Uptrend Support / Broken Downtrend Resistance
Looking at a longer term chart, we can able to see that as long this stock stays above this downtrend resistance level, it starts to make it's journey to the upside yet again.  In this chart, there were only one occasion (January 2013) $GOOG pulled back pretty hard before thrusting higher but other occasions, as soon as it cleared the downtrend resistance, this thing went to work and never looked back.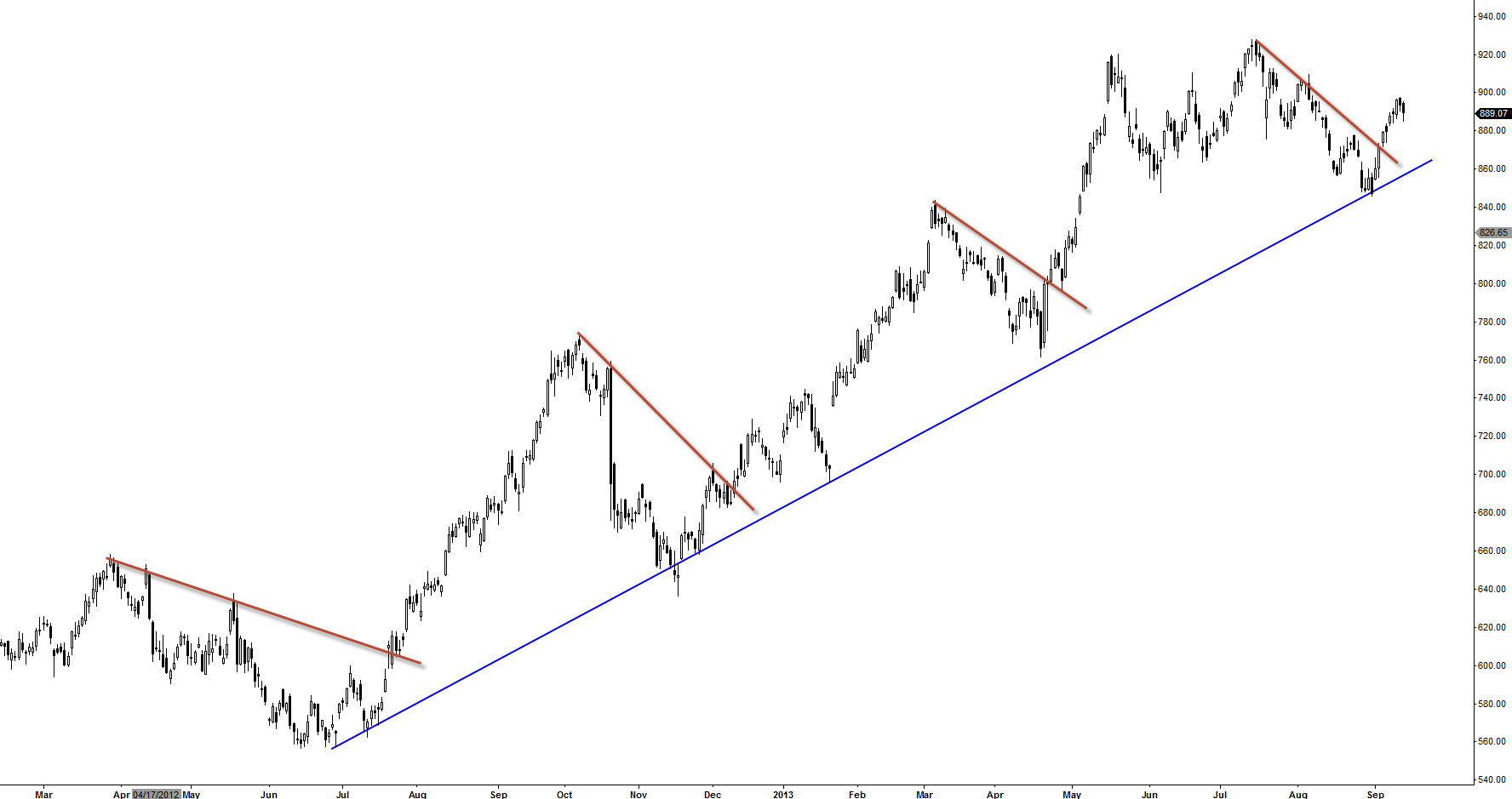 Reasoning 2
*Moving Averages Cross (10, 20, 50EMAs & 100SMA)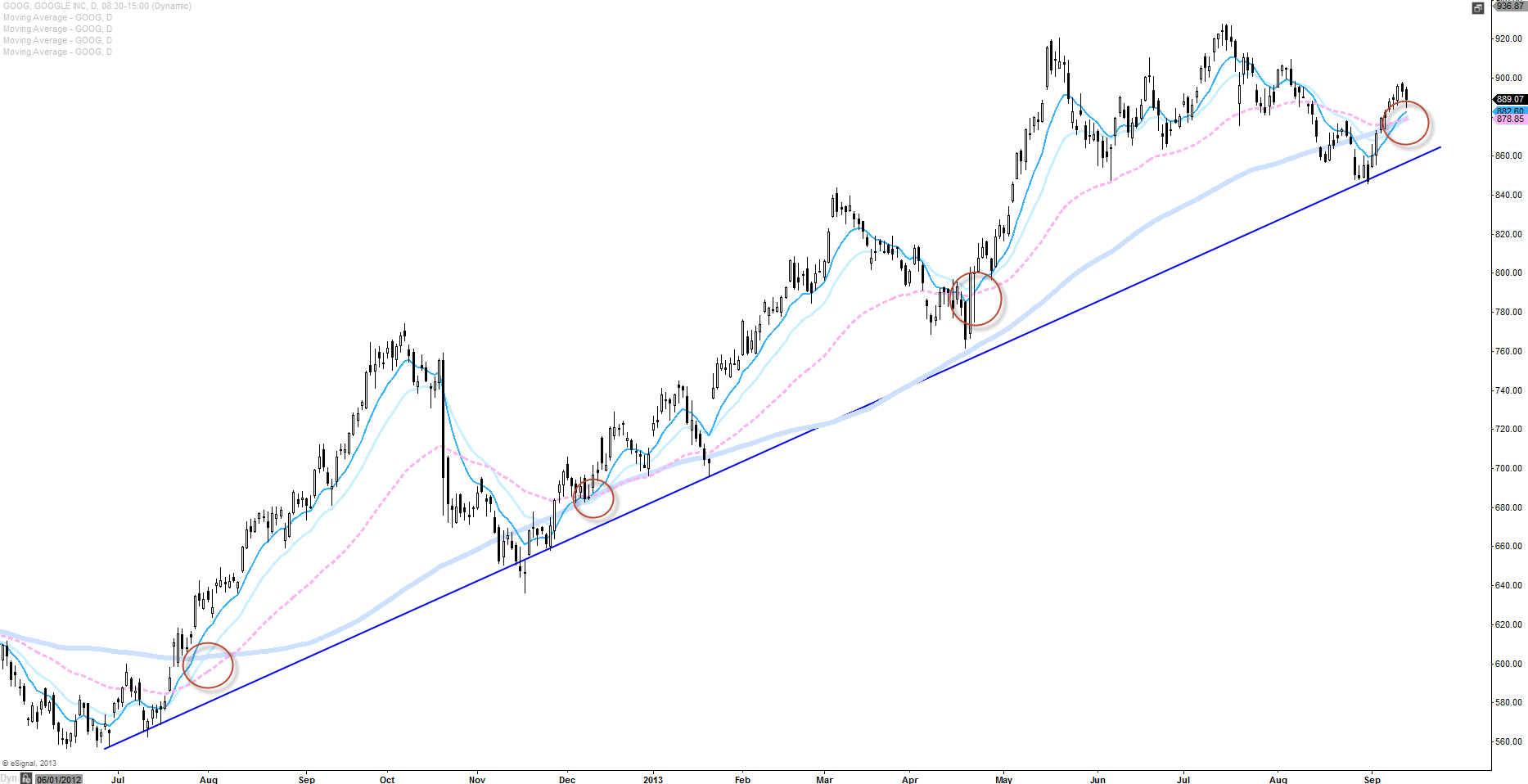 Moving averages are helpful when you want to gauge where the momentum is being built and which direction its dispersing that momentum to.  As I have highlighted the areas with circles, those are the areas where the momentum was being built to the upside.  Currently with all these moving averages starting to cross, this is the level where $GOOG can really find it's momentum to the upside to make new highs.
 Reasoning 3
*Cleared Recent Pivots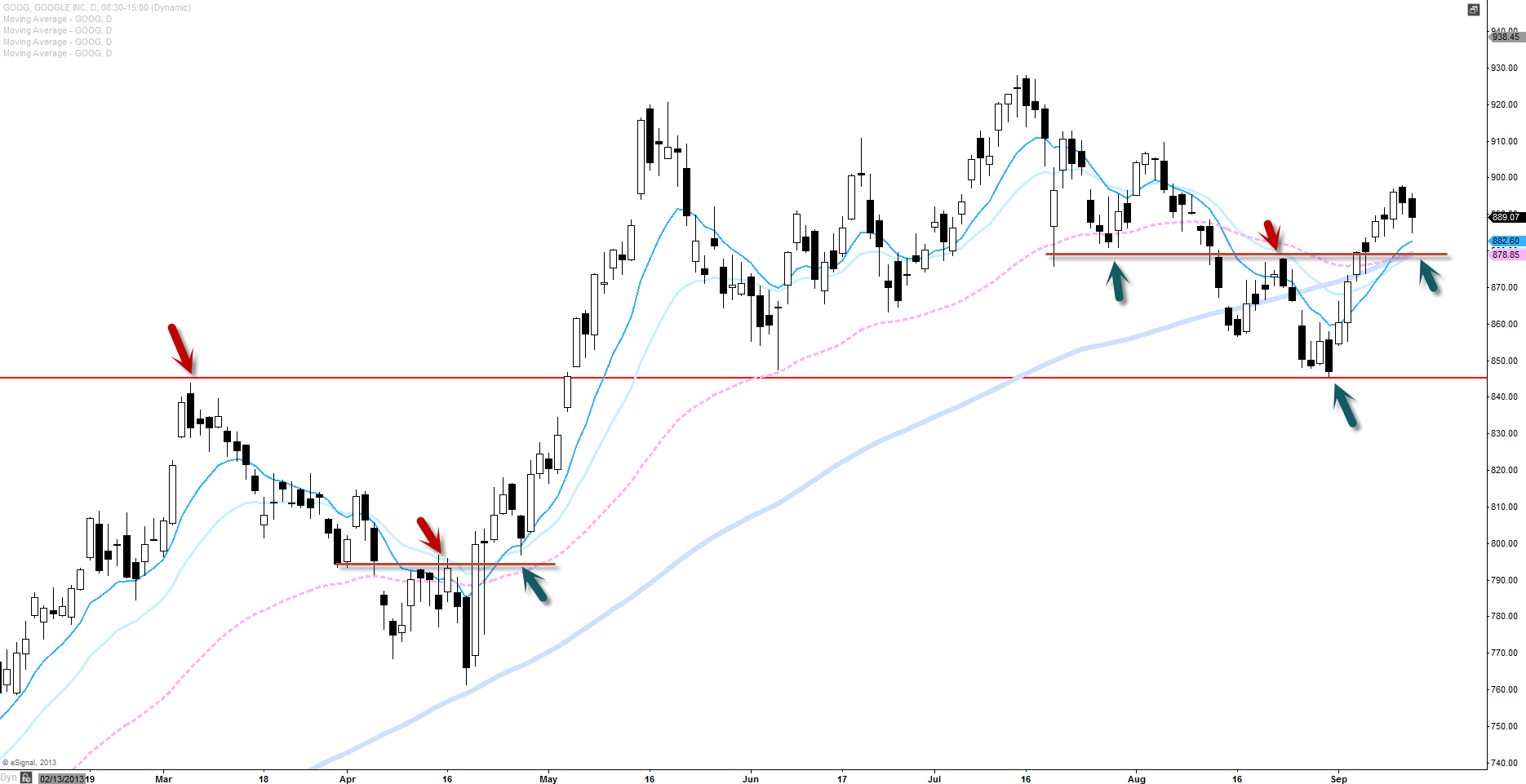 Looking at things more in a micro level, this is one of my "bread and butter" long setups to look for "Old Resistance New Support" areas for possible long entry with low risk high reward setups.  Also when you are looking for long setups while watching the levels, moving averages are very helpful to confirm those levels.   As you can see $GOOG has been pulling back last two days and I think its absolutely healthy for it to do that.  I wouldn't mind seeing $GOOG coming down lower to test that $881ish level as new support which also coinciding with all kinds of moving averages (10,20,50EMAs & 100SMA) suggesting this is the level for $GOOG to make big moves as long as buyers can protect this level of support and bounce from it.