---
Last Update: 9.20.13
---
9.12.13 Thursday
---
[Morning] Entered Calls @ $50.35
*Chart screened @ 8:51 am CST*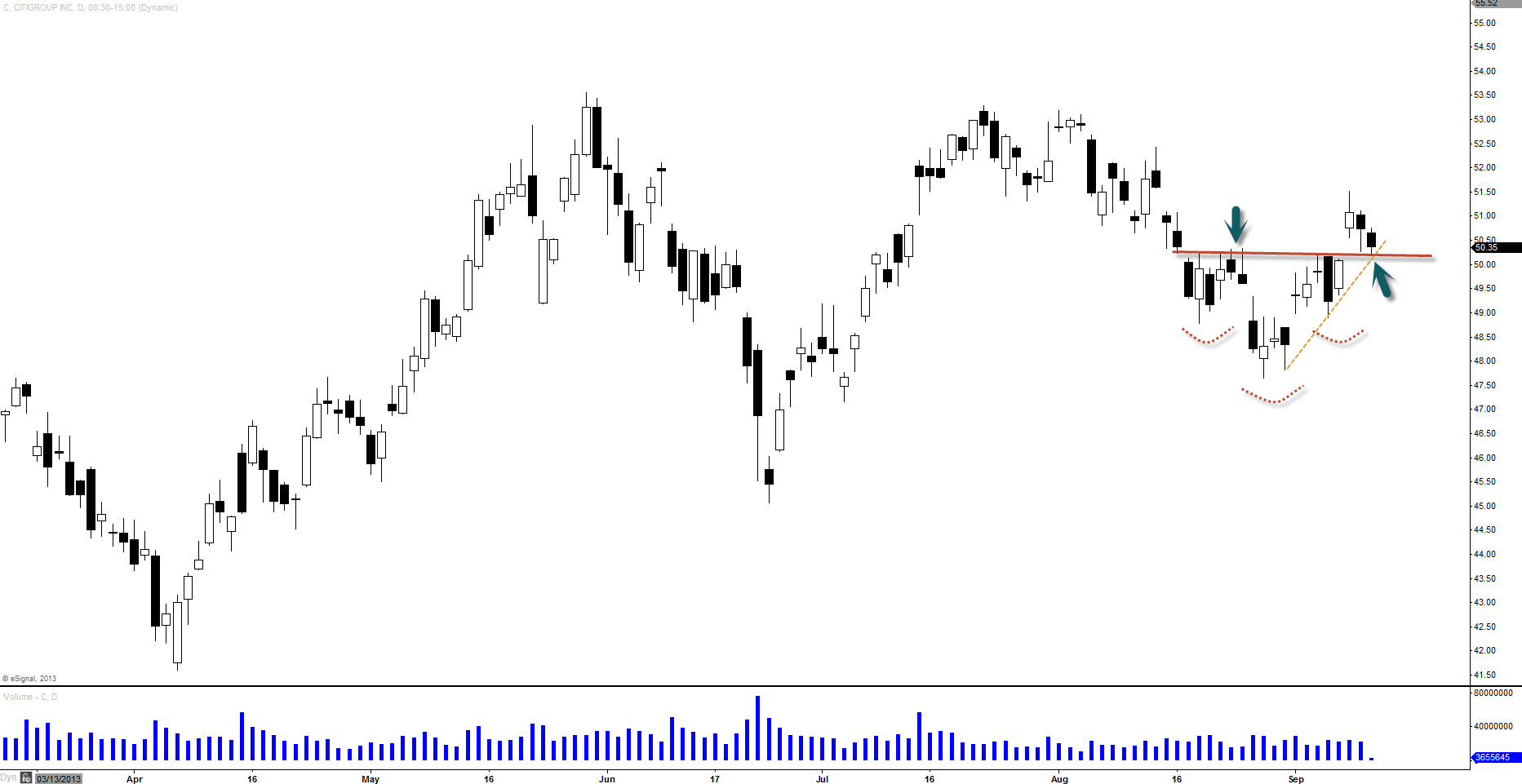 Several things to note here:
Mini Inv. H&S reversal confirmed and neckline testing phase
Horizontal support is being held
Old resistance new support
10, 20, 50EMAs and 100SMA all crossing right at this level
This is the PIVOTAL level
I do think we will see much higher prices if this level is held and protected by the buyers.
---
9.16.13 Monday
---
Level 2 Hold
We are now sitting right on that support level (old resistance) of $51.05 after a gap up this morning.  We do need to hold above this level to prevent $C to come down lower possibly to next support level of $50.10.  I did tightened my stop on this one as the broad market closed with much weakness today.
---
9.18.13 Wednesday
---
Big Thrust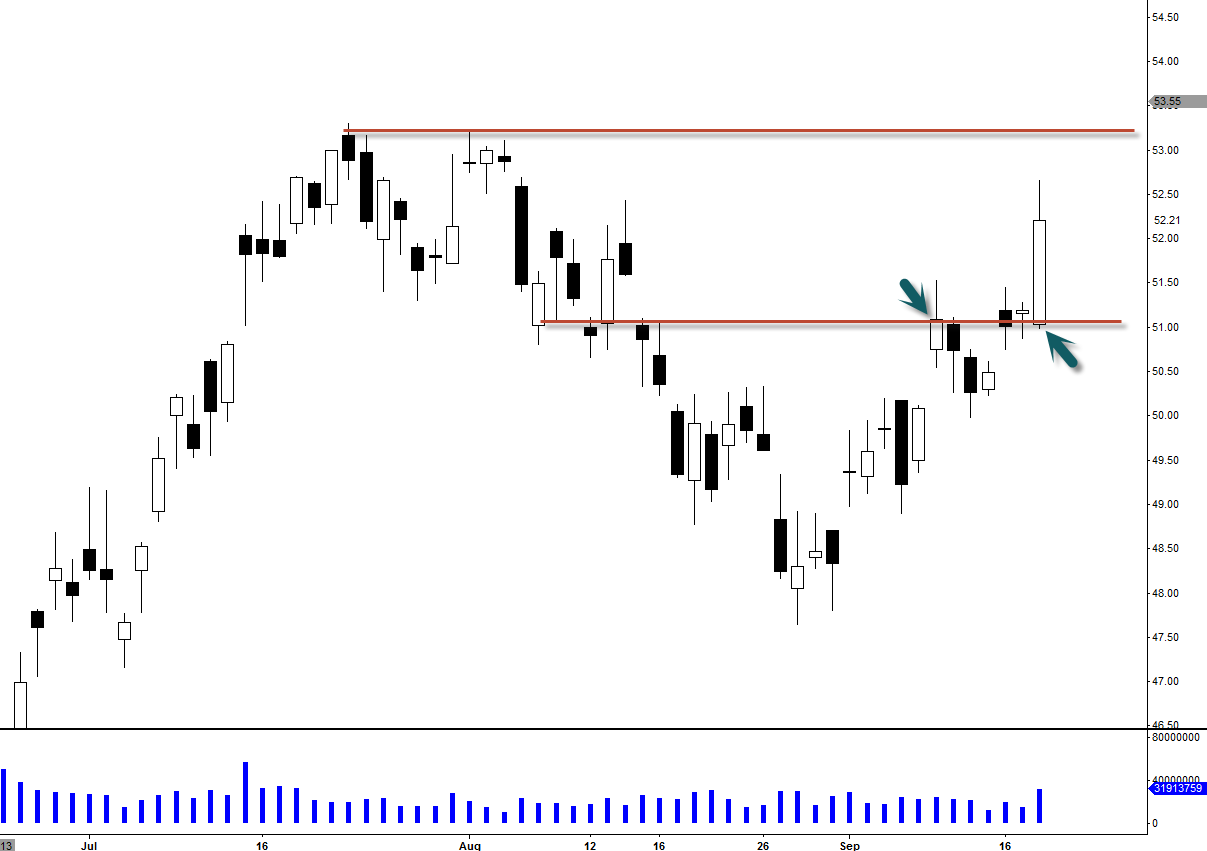 We held above the pivot level we talked about on my previous update and with FED meeting result, this thing surged today. Next level of resistance is $53.40ish and that's the 'must break' level to see higher prices as it has been served as STRONG resistance level last several months.  Still holding full positions.
---
9.20.13 Friday
---
Positions Closed @ $51.42 with Profit
*Chart screened @ 11:20am CST*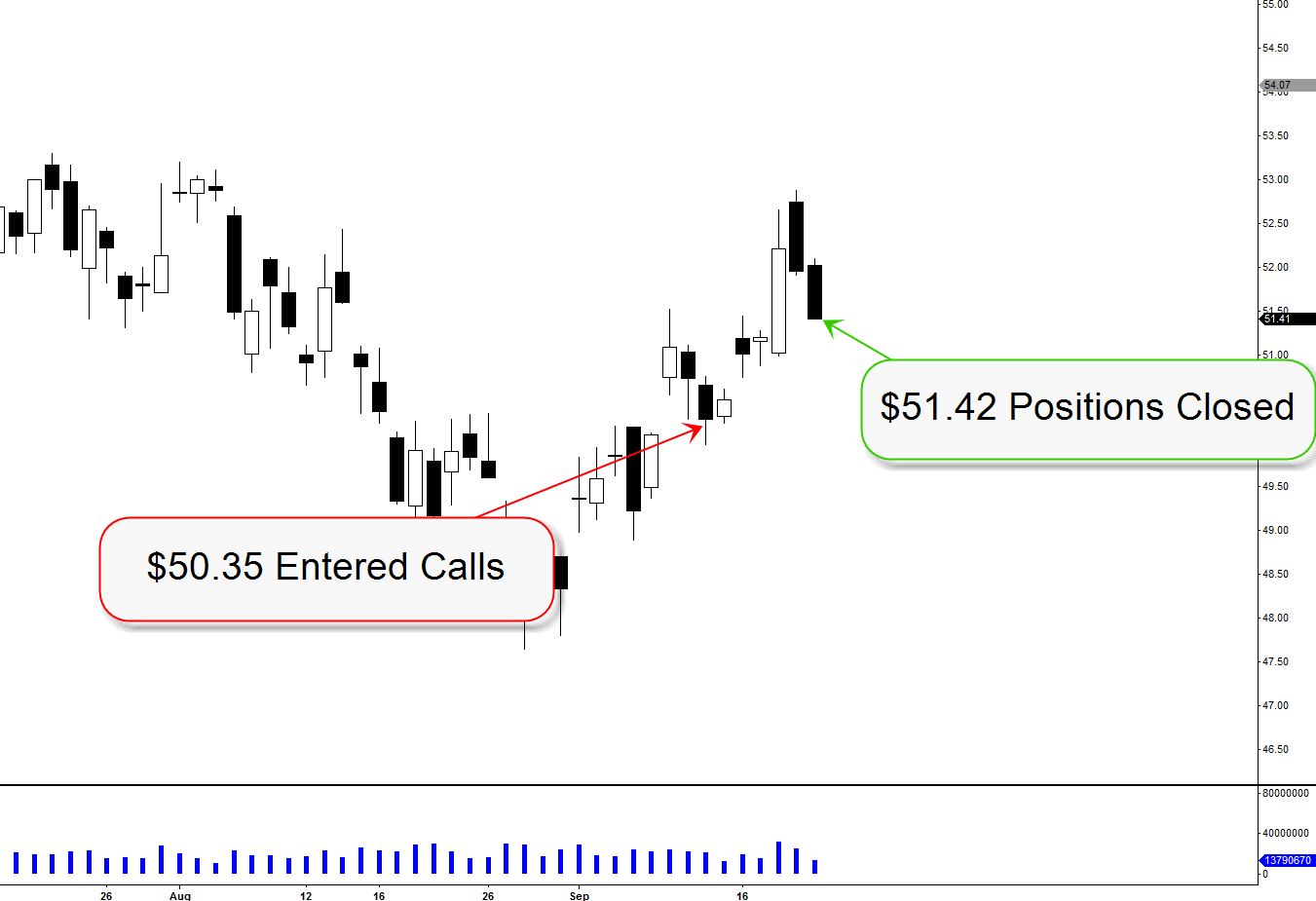 I held my positions hoping that we could have another thrust but market started to deteriorate last two days and $C could hold.  Still winning trade and onto the next setup.