[divider]
Last Update: 9.24.13
[divider]
9.11.13 Wednesday
[divider]
[Late Morning] Entered Calls @ $185.55
*Chart screened @ 11:07am CST*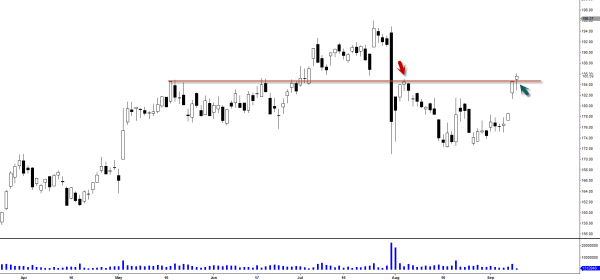 As $V is holding up above this pivot level, I decided to go long with calls hoping that we can close above this level by end of the day.  I do think it was a bit risky as I should've waited for the confirmation and possibly get in 10-20mins before close but looking at the market, I thought we might get some thrust towards end of the day so I got in little early.  As long as we hold above this level, I do think we will see higher prices.  Target $194.50 and beyond.
[divider]
9.13.13 Friday
[divider]
Making a Move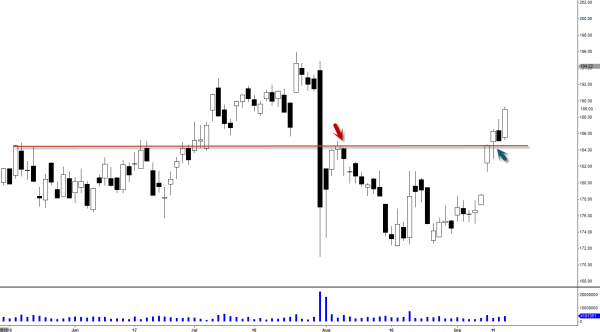 Nice big move today with big candle there.  Probably headed to retest the highs of $195ish. Holding full positions.
[divider]
9.16.13 Monday
[divider]
Some Weakness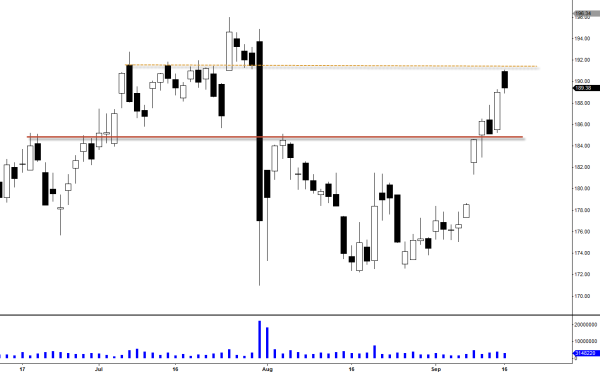 We gaped up this morning and faded into the close. This is relatively weak signal of this recent (last 4 days) bullish move.  If we can hold above Friday's close which is about $189ish, I do think we can move higher perhaps to about $194 through this week.  But we close below Friday's close and start to roll over here, I think it might want to retest $185ish support level.  Still holding full positions but tightened my stop.
[divider]
9.17.13 Tuesday
[divider]
Much Strength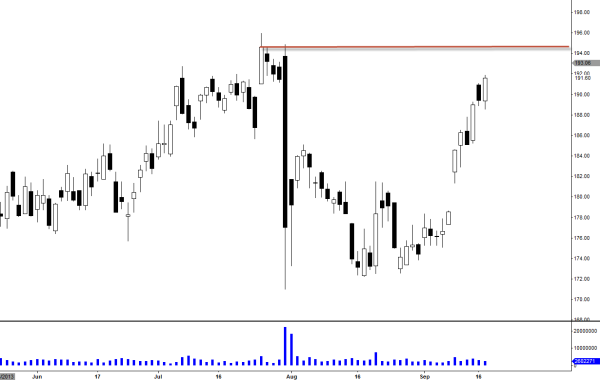 Bulls completely nullified yesterday weakness and looks like it wants go higher.  Next level of resistance is $195 level and I would be thinking about taking some profits at that level as $V has been moving up very fast last 6 days.  I do think we can make new highs as long as the broad market continues to the upside.  I am still holding full positions (since 9/11/13).
[divider]
9.18.13 Wednesday
[divider]
Major Pivot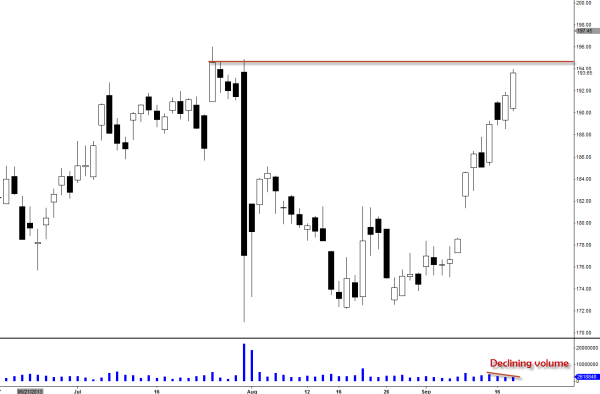 Everything looks great as of today but here are few things I am noticing that could be trouble tomorrow.
Running into a major pivot level (resistance)
Last four days stock surged but volume declined
I am currently holding full positions (since 9/11 morning) but I am thinking of taking some profits tomorrow morning depending on the morning sentiment.  Declining volume is what concerns me the most and now that we are running into a major resistance, not sure if we have enough fuel to push through.
[divider]
9.20.13 Friday
[divider]
BEASTING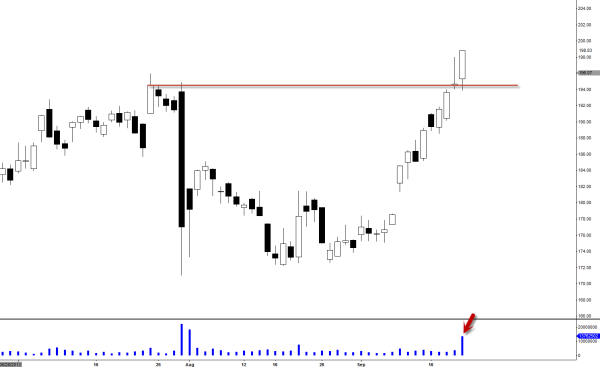 BEASTING WITH BIG VOLUME SPIKE.  Holding full positions over the weekend.
[divider]
9.23.13 Monday
[divider]
Closed 80% Call Positions @ 197.90
*Chart screened @ market open (8:30am CST)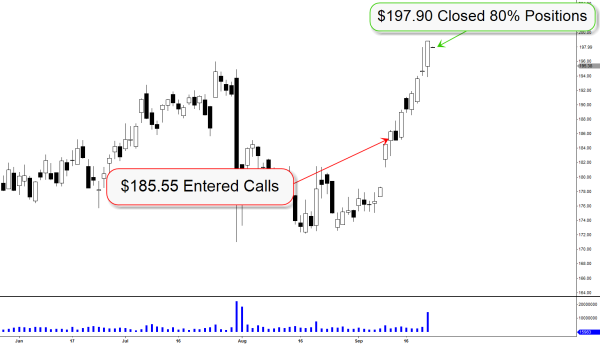 Simple reason here as I thought the stock has been extended so I decided to take off 80% call positions.  Why leave 20%?  I wanted to see if $V can consolidate above $195 pivot before thrusting higher (perhaps for about a week or so).  If we consolidate, I am willing to add more to my current positions.  Bulls must protect $195 pivot and make sure bears do not breach below that level to sustain this recent bullish move.  If we start breaking below $192-$195 level, I think more downside could be in stored.
[divider]
9.24.13 Tuesday
[divider]
All Positions Closed @ $192.82
*Chart screened @ 9:21am CST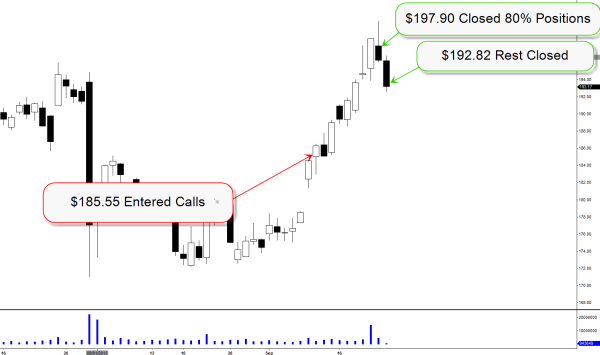 Rest of the positions are closed early this morning as it was breached below $195 pivot.  With shooting star candle yesterday and bearish candle today, it's starting to look much unstable as of today.  I am very satisfied with the trade and I don't have any plan to re-enter anytime soon.