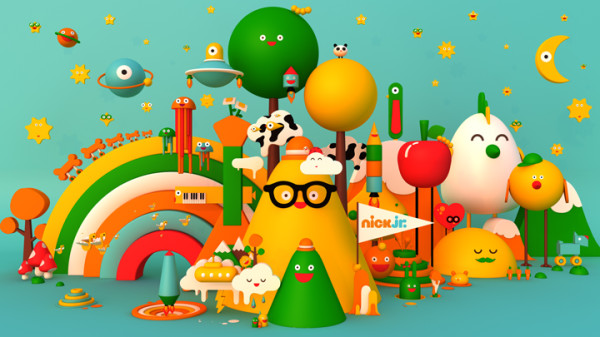 [divider]
Last Update: 9.18.13
[divider]
9.10.13 Tuesday
[divider]
[Morning] Entered Calls @ $58.17
*Chart screened @ 9:37AM CST*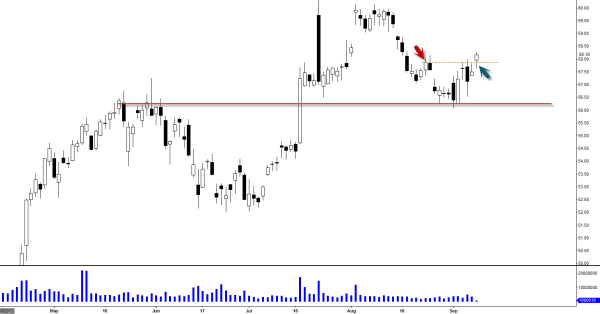 "Old Support New Resistance" is one of my bread and butter entry strategy.  As long as we hold this level, I think we can see much higher prices.  Also we can see that the moving averages (10/20EMAs mainly) are about to cross which it looks very similar to last July before that huge move.
[divider]
9.11.13 Wednesday
[divider]
Watch the Moving Averages
I remember this exact pattern because I was trading $DD last July and went in with calls on 7/11/13 before it had that huge thrust to the upside (I did close all of my positions before the ER on 7/23/13).  And today, something similar is playing out here.  $59.91 is next resistance and target but I'm eyeing on $63.50 (4/17/00 peak and also fib expansion level) as ultimate target.
[divider]
9.13.13 Friday
[divider]
Bull Army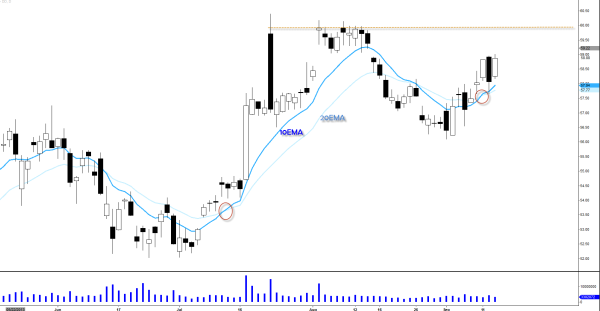 As if Thursday's huge sell off never happened, the bull army came in and just completely nullified yesterday's move.  And again the benefit of the doubt goes to the bulls when they break above certain pivot levels and with momentum on their side so this time around it worked out favor of the bulls.  8/15/13 gap area still acting as short-term resistance, I think we can fill that gap on Monday and continue higher to about $60.   My target is actually higher than $60 but first I want to see if we can break above that level. I am still holding full call positions.
[divider]
9.16.13 Monday
[divider]
Dragon Fly Doji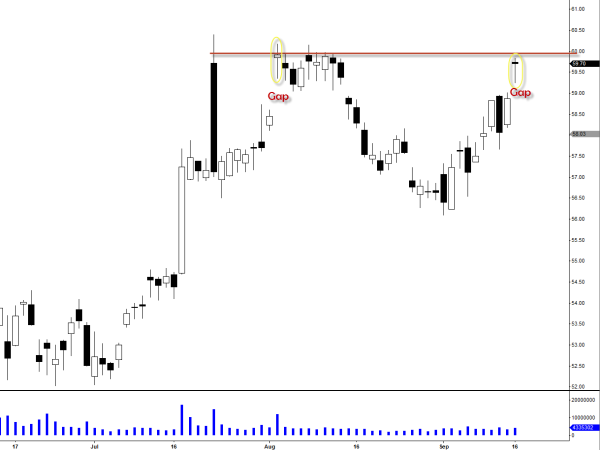 It has been a nice trade so far but today with dragon fly doji, a cautionary signal has appeared.  Gap up doji can be very lethal depending on the next day event.  If we gaped down, that would create evening star reversal (strong reversal pattern) or if we start to fizzle around here, we might get same activity as last August. Still holding full positions.
[divider]
9.18.13 Wednesday
[divider]
[Morning] Positions Closed @ $59.17
*Chart screened @ 8.45am CST*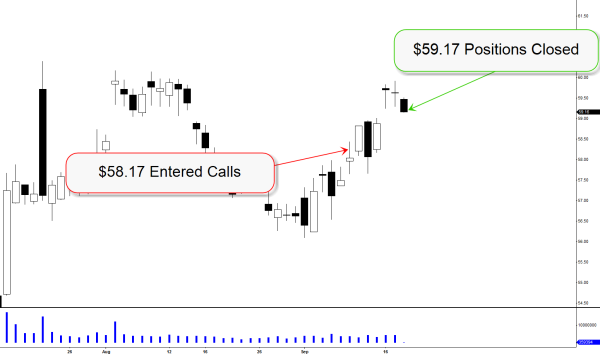 Overall I thought this was an ok trade but as long as its not a losing trade, its a good trade. I did tighten my stop more tightly than usual as we are getting into the pivot level and slowing down.  If we can keep that recent gap open, I do think we can go higher but I guess I didn't want to wait around.
[After Close]
I did miss the whole fed meeting SURGE on this one (moved up to $60.50) =*(  too bad.