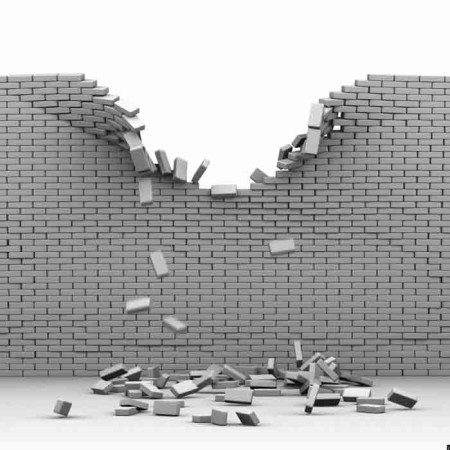 [divider]
Last Update: 9.3.13
[divider]
8.28.13 Tuesday
[divider]
[Morning] Entered Put Positions @ $854.53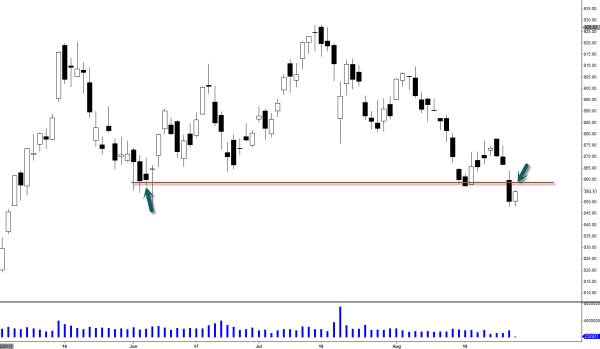 Pretty simple strategy has been used to enter this short positions.  Old support new resistance and this is the concept I use many times when certain stocks had pushed below major support level.  Of course I waited about an hour to get little bit better entry in the morning and sure enough it popped up and I decided to enter put positions at around $854.53.  As long as this pivot level of $858.60ish, my target is about $820-$825.
[divider]
8.30.13 Friday
[divider]
Old Support New Resistance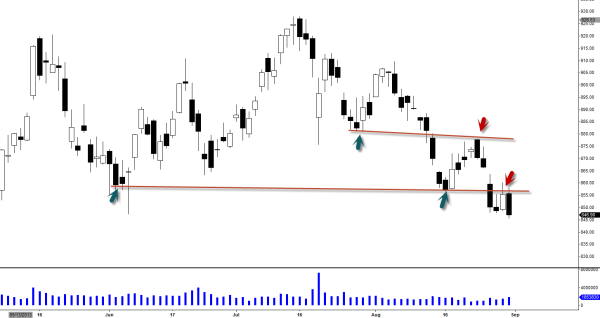 Multiple ways to look at the current state
Old support new resistance
Bear flag confirmation (8/28 – 8/29 flag)
Bearish engulfing (today's candle)
$840 next support, break below that, probably looking at 200SMA at around $820.00
[divider]
9.3.13 Tuesday
[divider]
Put Positions Stopped Out @ $861.52 with Loss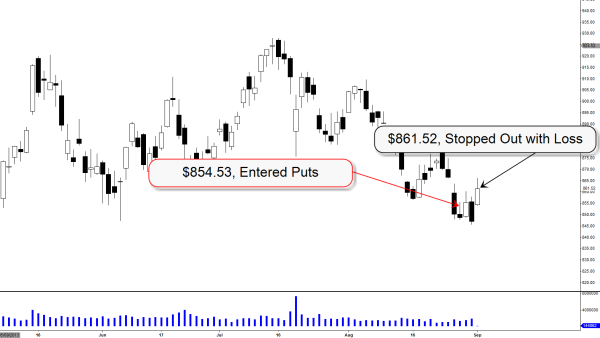 In my opinion, it still looks bearish but I think my entry was little bit hasty and with huge gap up in $SPY today, didn't help my put positions at all.  I will be watching for possible re-entry but I will take my time this time.