[divider]
Last Update: 8.15.13
[divider]
8.8.13 Thursday
[divider]
[Morning] Entered Calls @ $251.35
(chart screened this morning)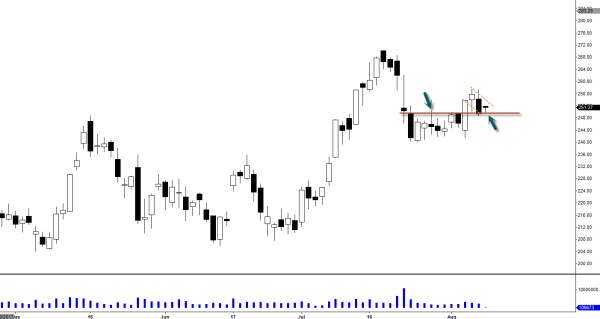 Old resistance new support
Possible bull flag (last three days)
[divider]
8.12.13 Monday
[divider]
Bull Flag Break Out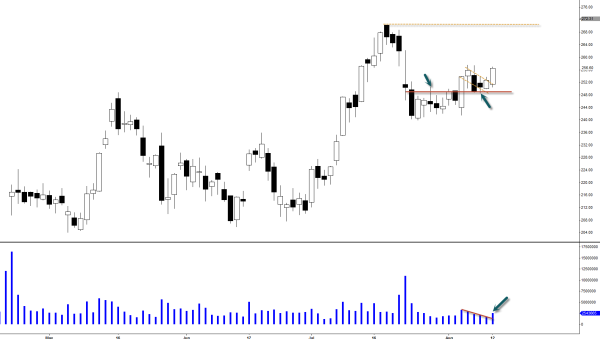 We broke out of this bull flag after 4 days of consolidation and we broke out with some volume spike which is always plus.  $270 is the next target.
[divider]
8.14.13 Wednesday
[divider]
Stair Stepping Higher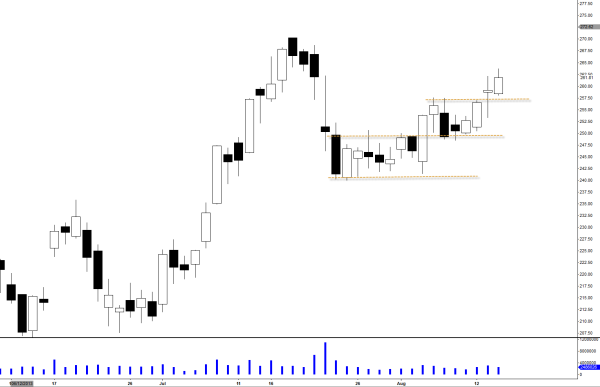 We are nicely stair stepping higher and currently we do not have any kind of reversal pattern what so ever so I think it looks good for higher prices.  $270.20 is next resistance level and market being weak is concerning. (Still holding full positions)
[divider]
8.15.13 Thursday
[divider]
[At Open] All Positions Closed @ $258.76
(chart screened at open)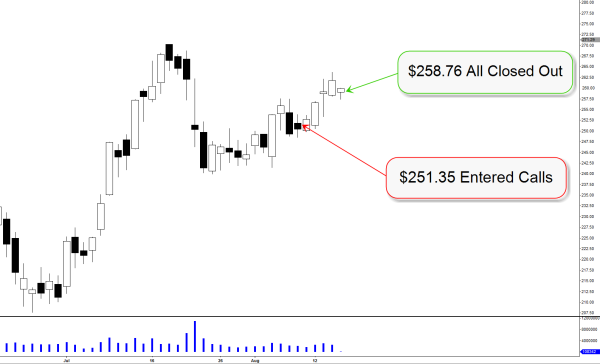 I guess it was a good thing that I closed all of my positions right at open as $NFLX came down to $253.41 after close.  I was initially targeting about $290ish for swing trade but I had to cut it short as the broad market showing much weakness today.  Still a good trade though.