---
7.17.13 Monday
[Open] Reloaded Full Call Positions @ $14.05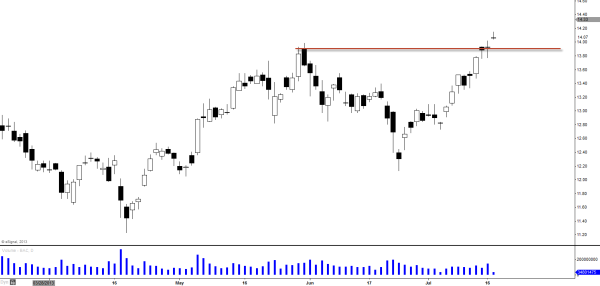 Gaped up this morning above the pivot of $13.80. I waited a little bit and see if it was going to fill that gap and come down to the pivot or just thrust higher.  Well my thought was either I wait little bit more for better entry but then again if I wait too long I might even lose the whole move.  So I decided to get in right at this level thinking that gap could still be open and we could just thrust higher.  I fully loaded call positions at this point plus the some positions I've already had.
[After Close] Strong Finish
Very strong finish today and one thing I was worrying about was potential shooting star candle which could have been lethal in this situation.  But we got pretty solid bullish candle with some wick at the top which is no big deal and to confirm this upside breakout, we do have high volume to support it.  I do think we can get to about $15 sometime next week but given the fact that how many days it has been rallying, it would be ideal to see some consolidation at this level for the rest of this week possibly forming bull flag or pennant pattern and then thrust higher next week.
---
7.18.13 Thursday
[Mid Morning] Closed 60% of the Call Positions @ $14.71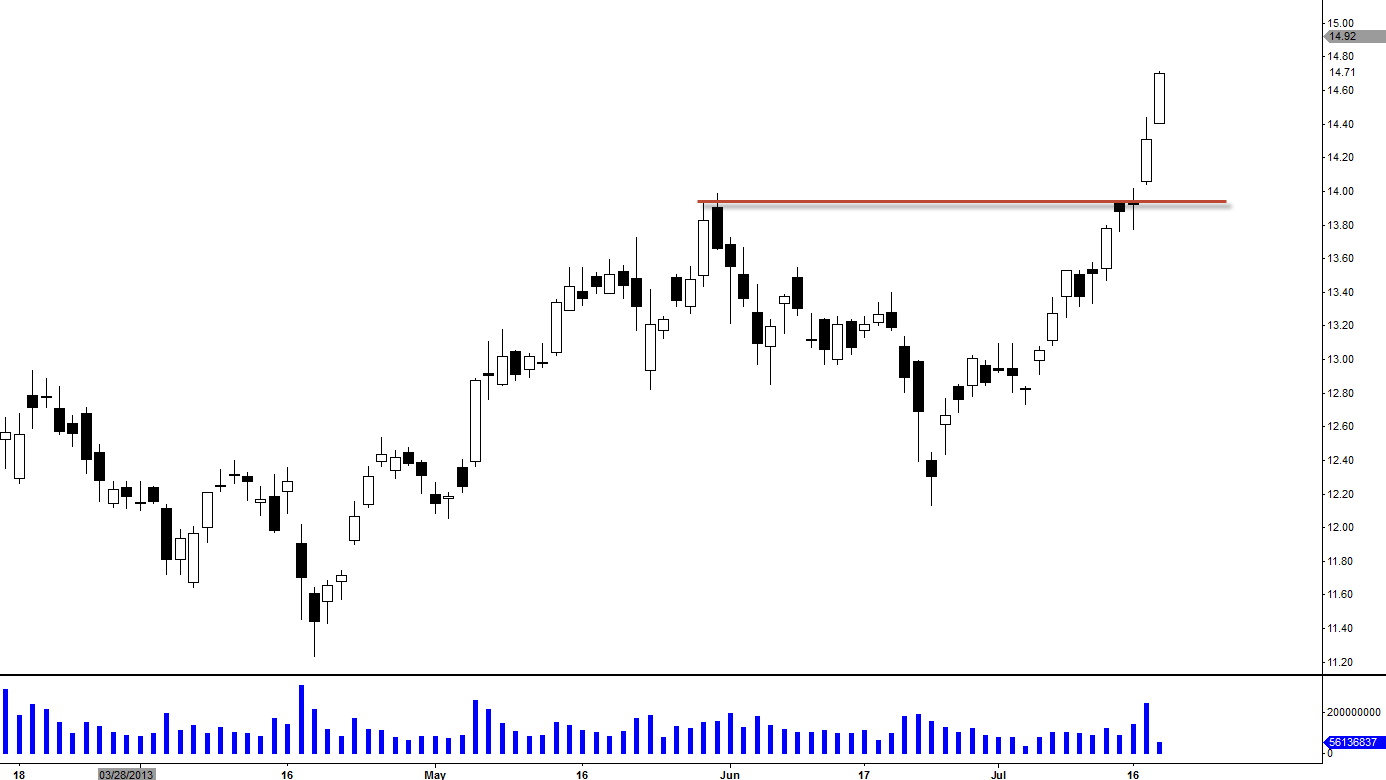 [After Close] Next Major Pivot
$15.30ish (1/14/11) is going to be a major pivot as you can see on this chart here which is about $0.50 away.  We did move about that much (50 cents) today so can we expect another move like today tomorrow?  If we can get to the $15.30ish level tomorrow, I will be closing most (if not all) of my call positions.
---
7.19.13 Friday
Completely Out of Call Positions @ $14.65