---
Last Update: 7.8.13
---
7.1.13 Monday
[At Open] Entered Long (Calls) @ $403.30
Find some support on Friday right at $390ish level with Bullish Piercing candle formation.  This candle formation is not as strong so I usually wait for a confirmation on next day and when it opened with sizable gap this morning, it was good confirmation for me that we could see some follow through next few days.  Also you can see that we had a nice volume spike on Friday so it was definitely a watch for this morning and decided to get in with long positions (Calls).
---
7.2.13 Tuesday
[At Open] Added More Longs (Calls) @ $410.68
Slightly gaped up this morning and now trading above 10EMA here and I decided to add more to my current positions here.  I am targeting about $430ish because if you actually flip it to line chart, that's the pivot level but 425ish the next pivot with candle.  I will be watching those two levels and the volume as well as we would need volume to confirm this recent rally here.
[1 Hr In] Closed 40% Positions @ $418.50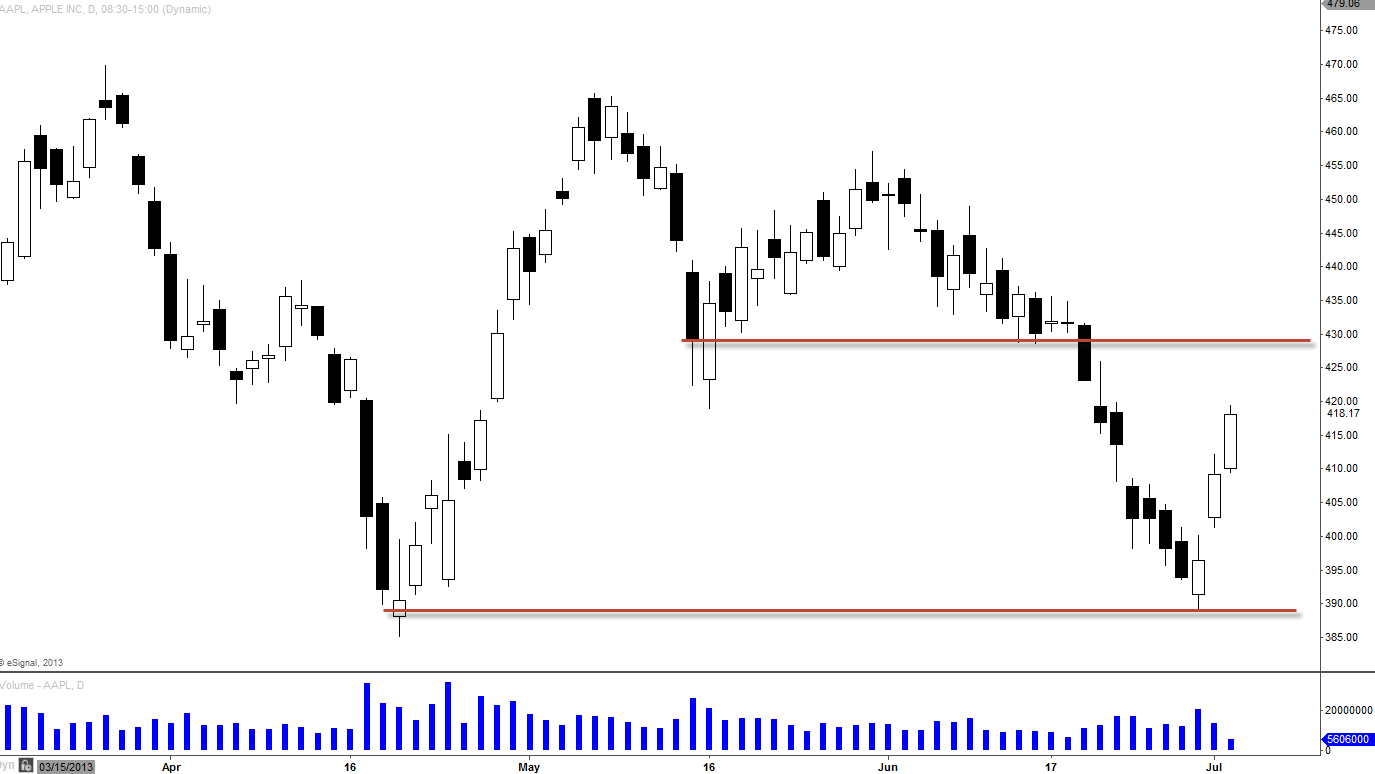 [5 Hrs In] Closed 50% Remaining Positions @ $414.79
These few days of trade is not my style but with volatility in the market, I am forced to scale it down a lot.  I am now only holding about 25% of the total positions (calls).
[After Close] Strong finish
Strong finish and looks like we have three white soldiers  candle pattern here.  It's a bullish reversal pattern but often times after three white soldiers appears, a pull back can be commenced before continuation.  I do like the increasing volume today and I think we can get up to about $425-$430 level next few days.
---
7.8.13 Monday
All Positions Closed Out @ $413.33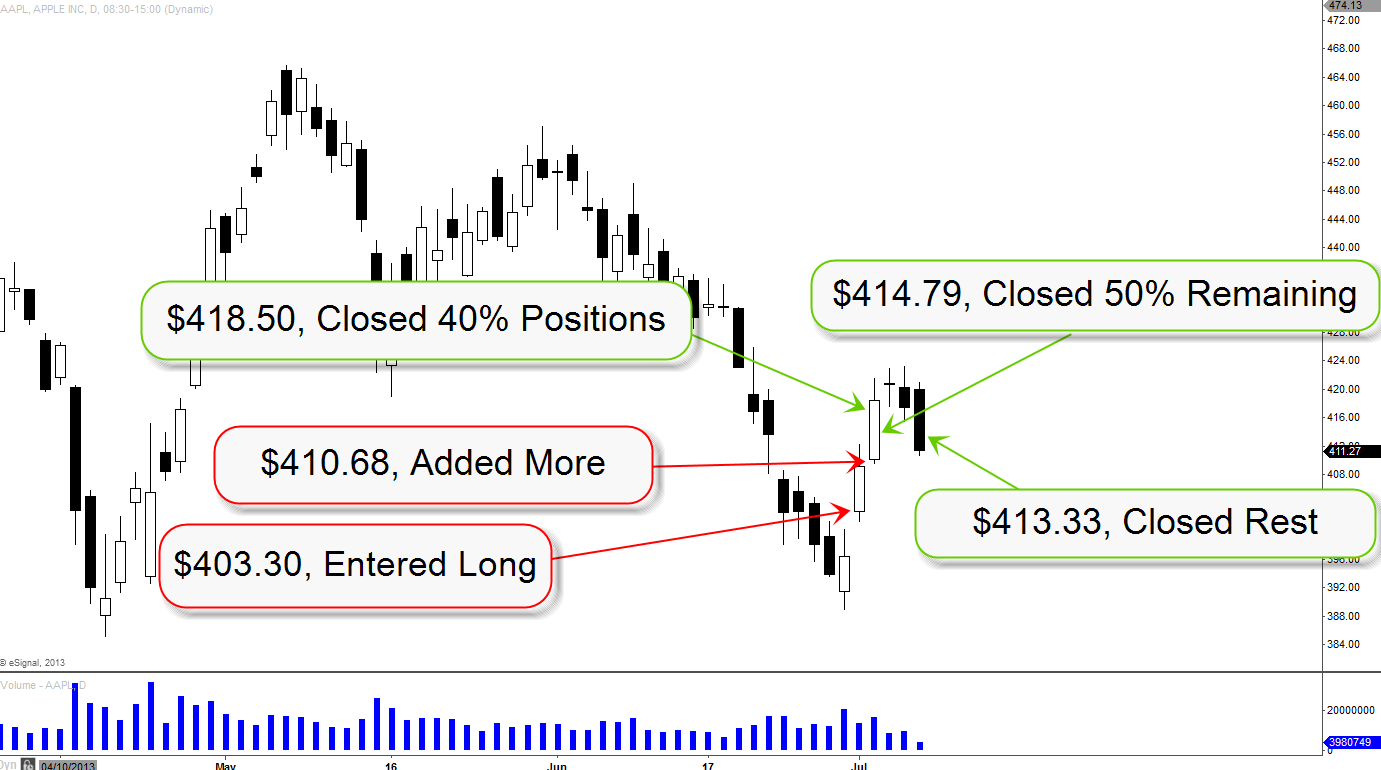 I did try to add small amount to my longs this morning before I got stopped out completely. It will be imperative to see which candle it closes with today as it is showing relative weakness while the market is showing strength.  If close with bearish engulfing, that wouldn't be good for $AAPL.
---
Go to Part 2
---