[divider]
Last Update: 6.25.13
Related Article(s)
6.21.13 Friday "$SPY Thor's or Bob the Builder's Hammer"
6.22.13 Saturday "$IWM $VIX $SDS $SPY Diverging Lines"
[divider]
6.21.13 Friday
[divider]
Entered Bearish (Puts) Positions @ $96.17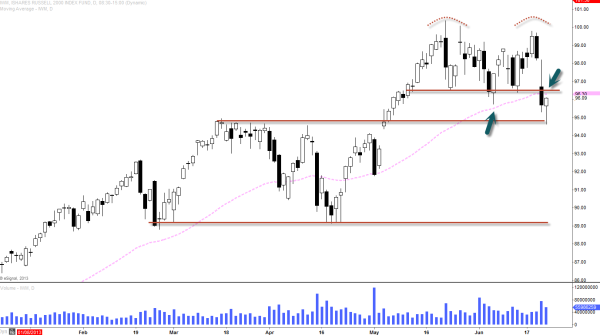 [Chart screened 30mins before close]
Double top was confirmed once it was broken below the neckline on Thursday and today the attempt for the rescue mission it was forming what it looked like a "hammer" but not a true hammer as I explain it on this post.  So I know the weakness on that candle so I go short (Put Options) at this level here about 30mins before close.
[divider]
6.25.13 Monday
[divider]
Closed 30% Bearish Positions @ $94.36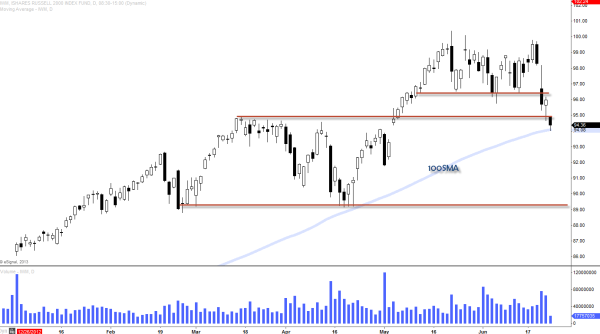 [Chart screened 1 hour after market open]
Finding some support at 100SMA so I decided close some positions out in case some bounce at this vicinity as 100SMA has been acting as support in the past.  We are trading below $95 level which was served as strong resistance and recent highs back in late March.  I do think we can get to about $92 but we will need to close below 100SMA first.
[divider]
6.27.13 Thursday
[divider]
Rest Positions Stopped Out @ $96.79