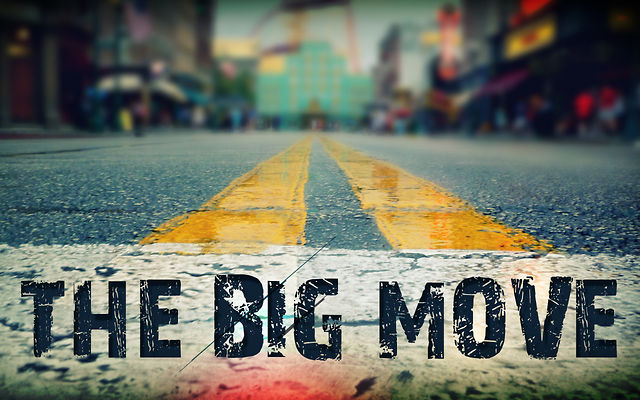 [divider]
Last Update: 6.25.13
[divider]
5.30.13 $TRN The Big Move (Part 1)
Bearish positions since 5.30.13 (From Part 1)
[divider]
6.11.13 Tuesday
[divider]
50EMA Continues to Act as Resistance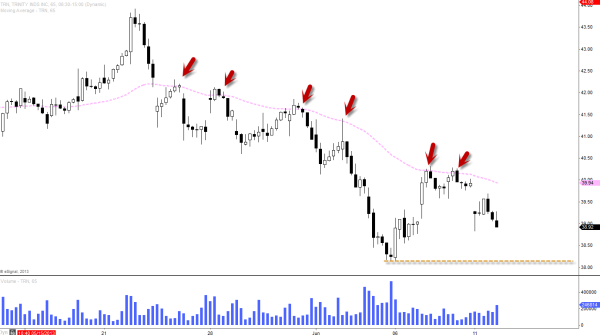 [65mins Chart with 50EMA]
This was one of the main reasons that I decided to add more shorts recently.  As you can see, 50EMA has been acted as resistance quite some time here and looking at the overall stock sentiment, it was good opportunity to short near 50EMA on this 65mins chart.  Today we had good last hour selling pressure with high volume.  $38.17 (yellow dotted line) will be the next support to break for further downside action.
[divider]
6.12.13 Wednesday
[divider]
Still Holding Bearish Positions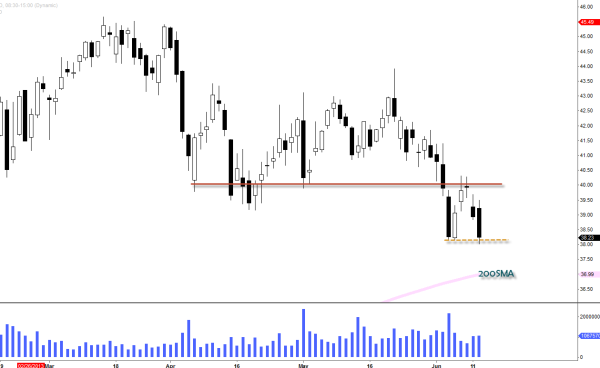 Had another bearish day today with volume (and came to my target of $38.17 yellow dotted line) and prone to continue tomorrow by breaking that support.  Next target is at around 200SMA ($37ish) which I think it might find some support but if market continues to show weakness, we can plow right through it.
[divider]
6.14.13 Friday
[divider]
200SMA, Next Support Level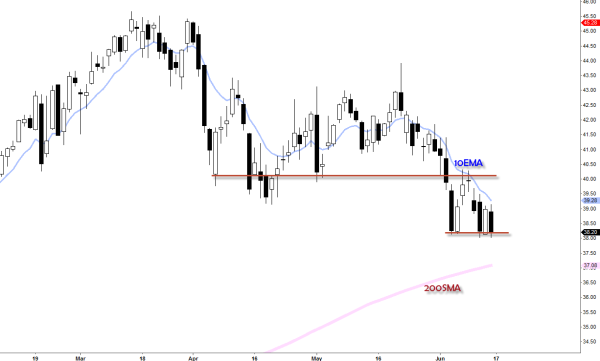 Still holding full remaining bearish (puts) positions here.  Basically today's move is nullifying possible double bottom reversal that could've been forming with another bullish candle yesterday right on that support.  It looks like $TRN wants lower. Next support level is at around $37 area where 200SMA is hanging out.  We probably find some support there and have to see how it behaves in that vicinity.  10EMA is continue to act as great resistance working for the bears.
[divider]
6.19.13 Wednesday
[divider]
Closed 50% of the Short (Puts) Positions @ $37.76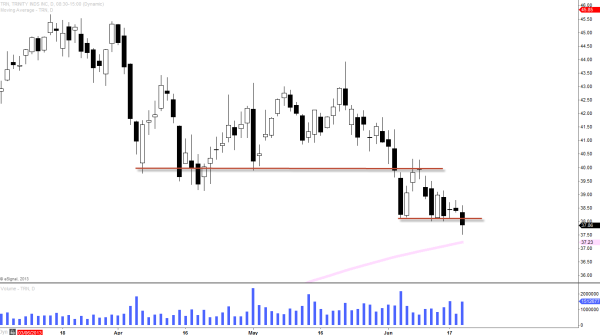 High volume today with bearish in the market but $TRN didn't move much and that concerned me.  Also with 200SMA closing in, I thought I would close 50% here to lock in that proceed. Here let's look at the macro level to see why I closed 50% of the positions today.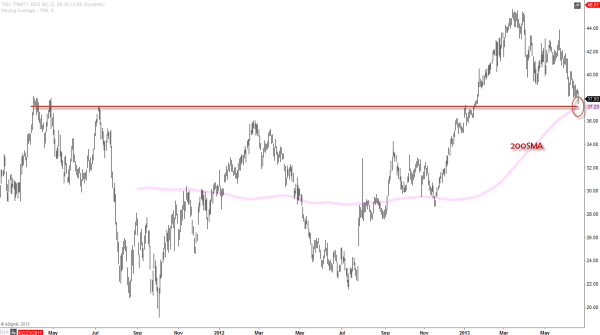 Two things
200SMA closing in

Old resistance new support theory
If we find any bounce, this will be the level that could potential bounce.  Doesn't mean it will reverse completely but might have short-term bounce which at some point I can add more.  As of today, we do not have any kind of reversal formations yet but this is the level to watch closely.  If this level breaks down, I think we are going to see some fast decline.
[divider]
6.20.13 Thursday
[divider]
[Mid Day] Added More Bearish Positions @ $37.02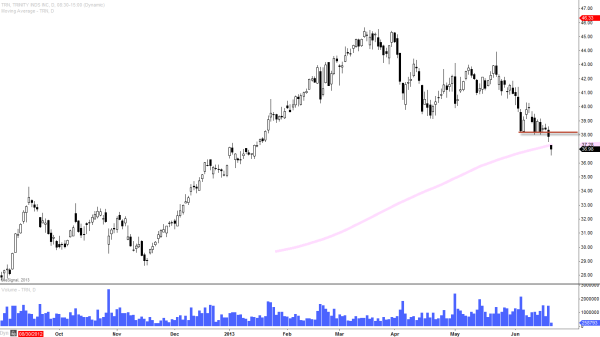 Entered bearish positions when it came back up to retest that 200SMA (pink) as new resistance as I missed the entry this morning because it tanked too fast so I waited until it pulled back up. The cautionary signal is that I do not want to see a Hammer candle right at 200SMA level after close.  For this to work, I will need to see bearish candle at the end of the day.
[After Close] Bearish Candle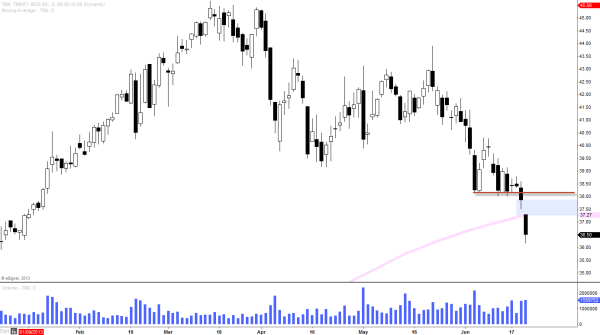 Bears pushed it down and we do have bear candle here with solid sell volume.  The gap (blue shaded) is still open above 200SMA (pink) which can be categorized as a Breakaway gap as long as it doesn't get filled soon.  Now $TRN is trading below ALL moving averages including 200SMA.  We keep this stock below 200SMA, I think we are in for BIG BEARISH MOVE on this name.
[divider]
6.21.13 Friday
[divider]
Holding Positions Over the Weekend
Few things here
Gap is still open (blue box)

Still trading below 200SMA (pink)
Next major supports @ $33ish and $29ish
[divider]
6.25.13 Monday
[divider]
[Late Morning] Closed 40% Bearish Positions @ $35.01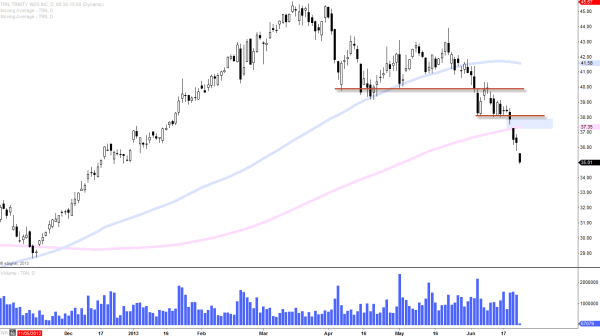 This chart was screened late morning and if you look at your end of the day chart, you will see a hammer candle formed which could be a bullish reversal pattern.  Obviously there has been lot of weakness on this name so I won't be surprised to see some bounce here before more downside but I do think the location of the hammer is not great (so further downside for few more days could be in stored before bounce).
[divider]
6.26.13 Wednesday
[divider]
All Positions Closed Out @ $37.63
I did get completely stopped out of my positions earlier today but if I see some weakness this week, I am willing to get back in with some puts again. I still think it can get to about $29 level as long as market gets it's correction.