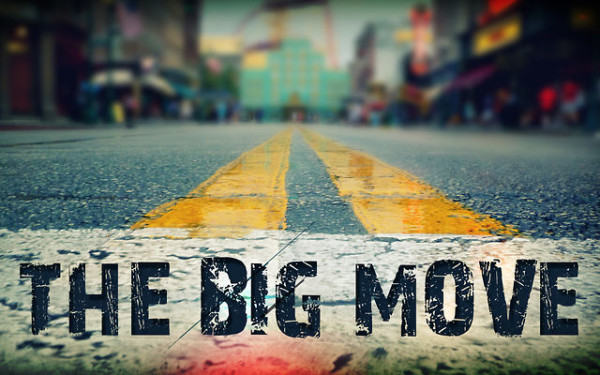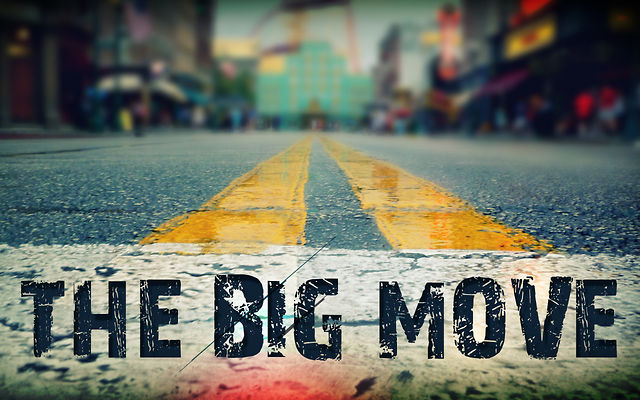 [divider]
Last Update: 6.11.13
[divider]
5.30.13 Thursday
[divider]
[Morning] Entered Short Positions @ $41.46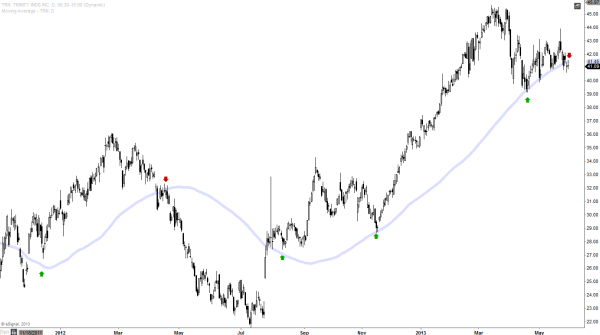 (Daily | 100SMA)
Looking at this 100SMA (blue), you can able to see (see arrows) the pivotal levels while $TRN is completely respecting 100SMA as a major pivot level.  See the arrows that I have annotated here.  It hits 100SMA then the big move happens. The question is will it happen again like it did back in April of 2012 and the bearish tankage to be seen?
[divider]
5.31.13 Friday
[divider]
Trading Below All Moving Averages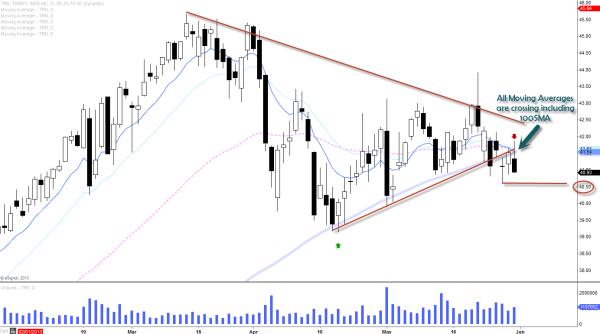 (Daily | 10, 20, 50EMAs and 100SMA)
This is the level of "make or break" as we are in a major pivotal level in few ways.
Consolidating in symmetrical triangle (could break up or down)

Trading below ALL moving averages and starting to cross except 200SMA
First things first here for the week coming up. Close below $40.60ish level of recent support to find some momentum to the downside and to qualify as possible breakout to the downside from this symmetrical pattern.
[divider]
6.4.13 Tuesday
[divider]
Tanked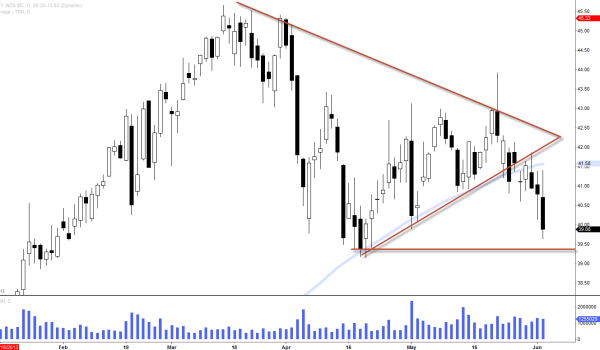 (100SMA-Blue)
We are getting very close to the support at around $39.50.  That level is going to be the ultimate test for the bears to see if it has more strength to push it lower.  We are getting further and further away from the moving averages, especially 100SMA which is great sign for the bears. I will be watching the $39.50 support level and see if we can break below that level with some volume this week.
[divider]
6.5.13 Wednesday
[divider]
Closed 75% of Short Positions @ $38.60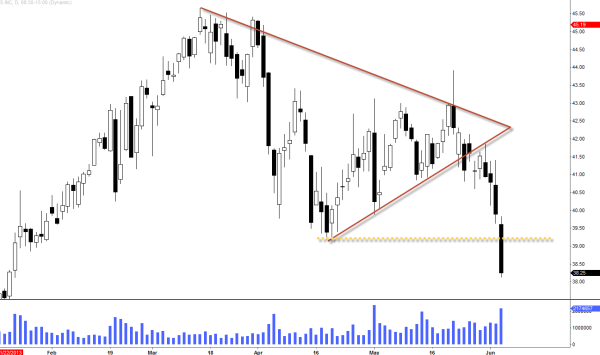 Broken important support (the day is not over so the bears will have to make sure to keep it below).  If it continues to the downside, $37 will be the next support which 200SMA is residing.  I won't be surprised to see some kind of bear flag or pennant pattern to rest/consolidate next 2-3 days which at some point I will be adding to my positions.
[divider]
6.7.13 Friday
[divider]
Added More Short Positions @ $40.03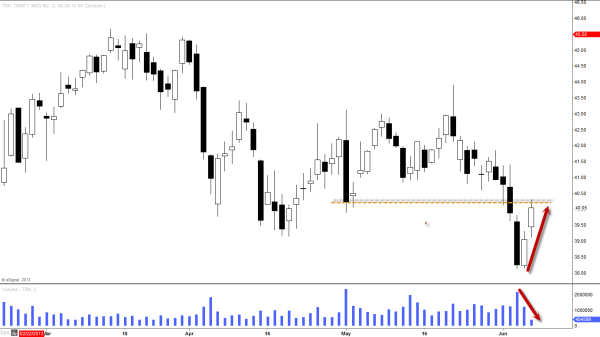 Stock rose, volume declined and as simple as it sounds, it is imperative to see volume coming in especially when you see those big candles.  So I concluded that the bulls are bluffing and I decided to add more to my current short positions.  I think we can possibly see some more downside run next week and my target is at around $36.00 if indeed this continues lower.
[divider]
6.11.13 Tuesday
[divider]
[Morning] Added More Short Positions @ $39.25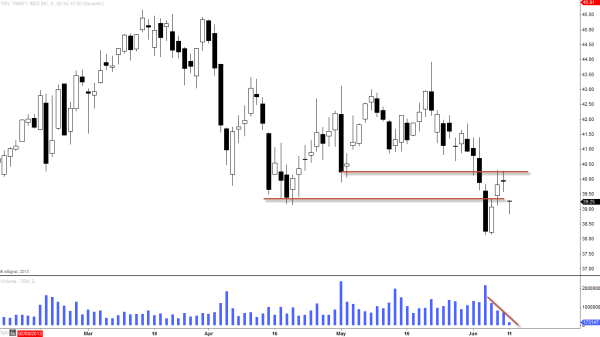 Gapped down ths morning and we had small pop to the upside attempt to fill the gap but I am convinced that we are going to see some more bearishness if not today, rest of the week so I decided to add some more short positions at this level.
[After Close] Volume Spike is Here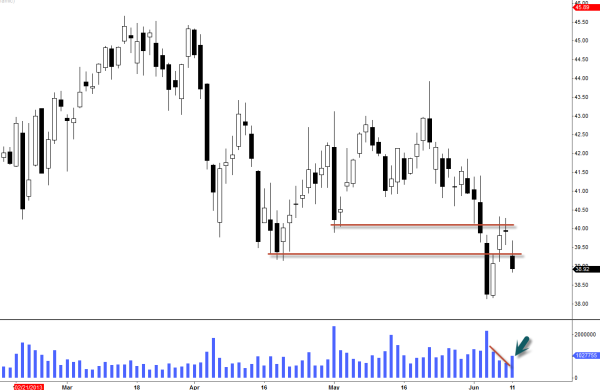 Volume came in as the selling pressure got more intensified as we close for today. Looks like next support to break is about $38.22ish.  Depending on where the market is heading this week, we could see some heavy selling frenzy on this name.
Progress So Far