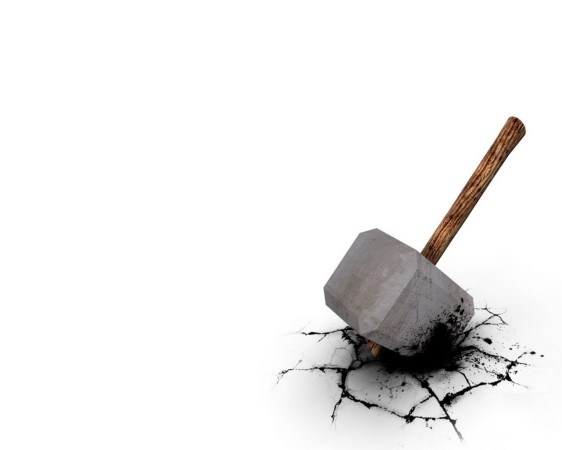 [divider]
Related Article(s)
6.1.13 Video Analysis  "What to Expect Next 1-2 Week $SPY $DIA $QQQ $XLF"
[divider]
6.8.13 Saturday
[divider]
$DIA Weekly Chart Tells us the Story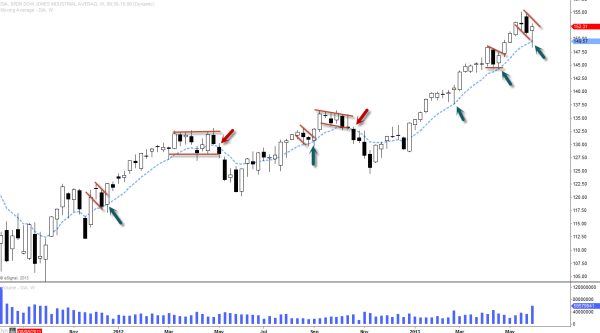 [Weekly Chart with 10EMA ]
10EMA is continue to work as support (see green arrow) and we do not have any reversal signals looking at this weekly chart

Dow Theory = "Trend is assumed in effect until it gives us definite signal of reversal"

To look for market correction, look for closing below 10EMA on this weekly chart (see red arrows)
Currently forming bullish flag continuation pattern
Week ending candle is hammer candle with high volume giving much bullish sentiment continuation for the upcoming week
$SPY Daily Chart Tells us the Story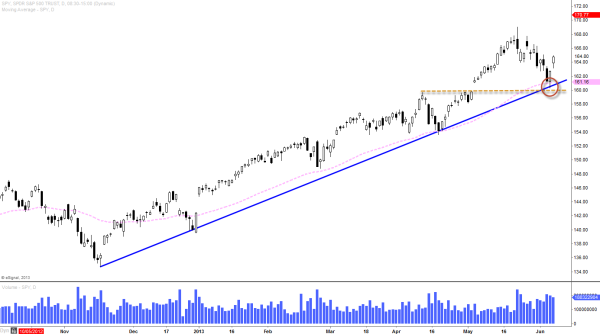 [Daily Chart with 50EMA ]
Looking at the red circled area
Long term uptrend support bounce (blue uptrend line)

Horizontal recent pivot level ("old resistance new support" – yellow dotted line)
50EMA continue to act as support (pink dotted moving average)
Triple confirmation makes it that much reliable. I like to call it "Industrial Strength".
$QQQ "Old Resistance New Support"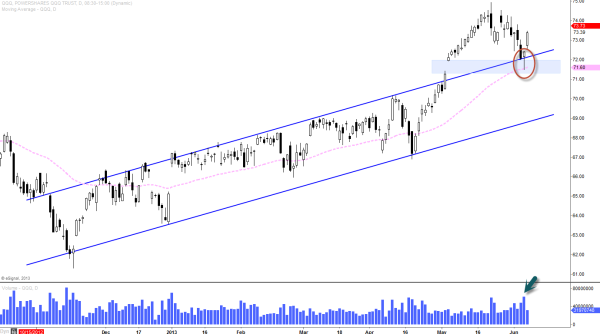 [Daily Chart with 50EMA]
Looking at the red circled area
Candle sentiment – "Hammered Out!" with volume confirming the reversal (see green arrow)

Old rising channel resistance is now acting as support
50EMA acting as support
Triple confirmation = "Industrial Strength"
$IYT Hammered Out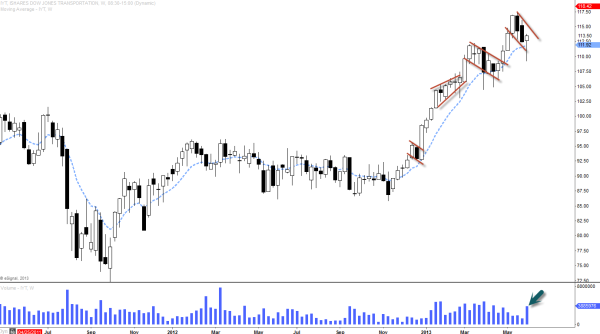 [Weekly Chart with 10EMA]
Here are few things I am noticing on this weekly chart
Hammer week ending candle with HUGE volume which validates the validity of it's strength

We were not able to close below 10EMA on this weekly chart ever since this thing broke out to the upside
As long as 10EMA acting as support, we can view recent pullbacks as bull flagging pattern which is continuation pattern
$XLF Weekly 10EMA is the Champion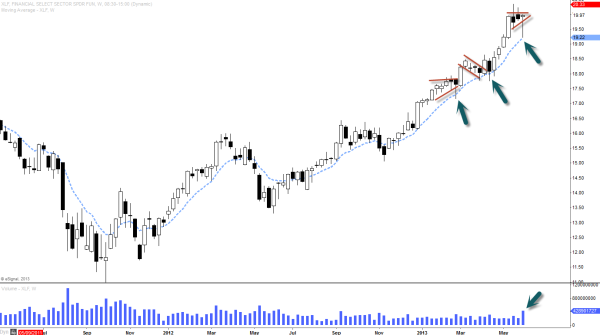 [Weekly Chart with 10EMA]
*Side Note: Why Financial Sector chart on this market update?  Financial is usually the one shows early weakness when or if market is about to have its correction.  As long as Financials is strong, we can say that the market will continue to be strong.
10EMA continue to act as STRONG support and as long as it continues to act as support, we have to assume that the trend will continue

Strong hammer candle with long lower wick which that has been backed up by huge volume. We haven't see this kind of volume for some time in this weekly chart which suggests and confirms the strength of it's trend
Currently formin bull pennant continuation pattern.
$VIX Warning Signal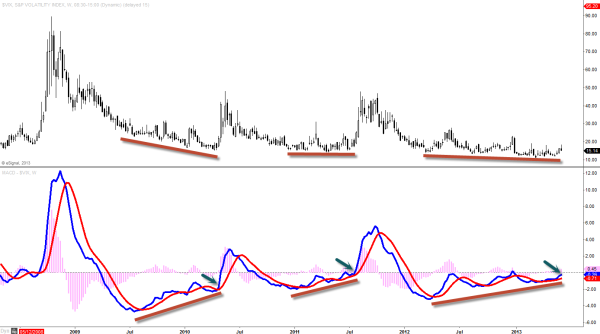 [Weekly Chart with MACD]
Currently MACD Bullish Divergence is developing (not confirmed)

If $VIX breaks out to the upside, market will tank
This being a weekly chart, we do not know when it will break out or how long it will continue to grind sideways
As long as $VIX continues to grind sideways, market can continue to drive higher
[divider]
Final Thoughts
As I observe the charts this weekend, I can't help to feel that this market is continue to show GREAT strength.  As long as weekly 10EMA is acting as support, I would have to assume that the trend will continue to resume.  I have not found any reversal signals (internally looking at different indicators) such as divergence or any other possibly early reversal signals other than the fact that $VIX is developing weekly bullish divergence. But until it gives us full confirmation, I don't think I would put much weight on it for now.
I do think we will have another bullish run at least for the upcoming week to test the recent highs on the indices.  What I would be looking for is that can the indices put in higher highs next 1-2 weeks or fall back down after reaching the recent highs.  That would be very important for my near term forecast.
Have a great weekend.