Last Update: 5.30.13
5.14.13 Tuesday
[At Open] Entered Bullish Positions @ $86.15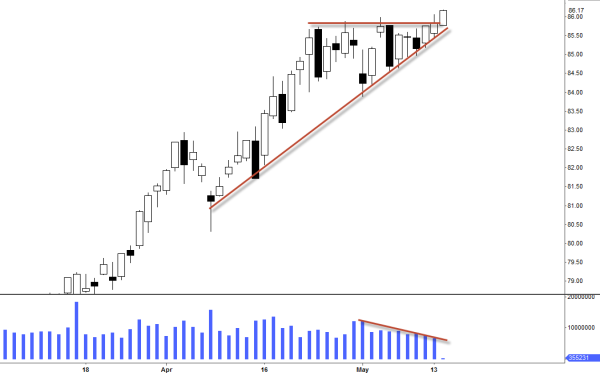 Breaking out of this ascending triangle consolidation. We just need volume to confirm the move.
[After Close]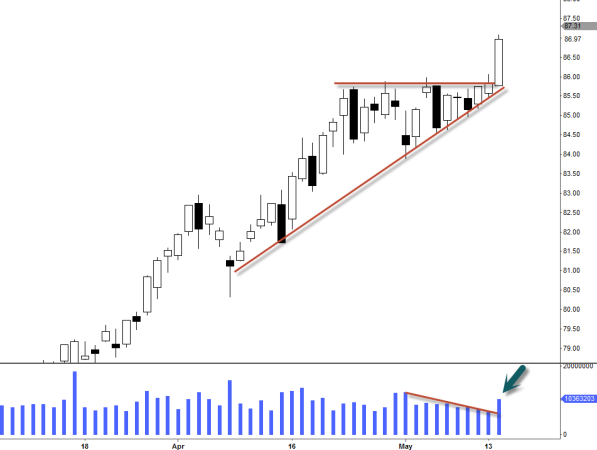 We got the nice volume spike to confirm this breakout.  $JNJ such a bullish stock, I hope to see some follow through rest of this week before seeing some kind of pull back.
5.15.13 Wednesday
Continue to Travel Higher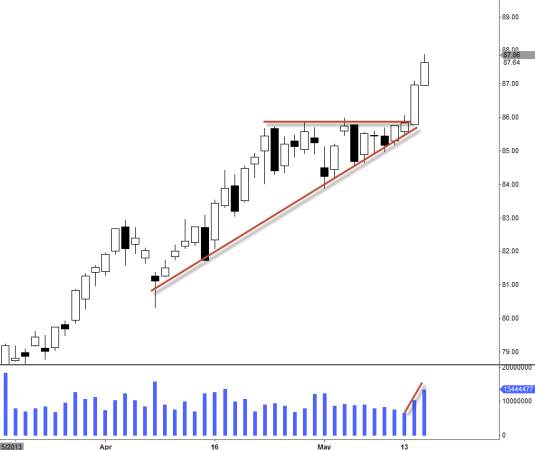 Volume is continue to increase as the stock continue to rise.  We are continue to make all time highs so at this point, we would have to be in "discovery" mode meaning, we will be finding resistance points as we go.  I am hoping to position trade on this one as long as we don't get sharp roll over.
5.17.13 Friday
Pleasant Ride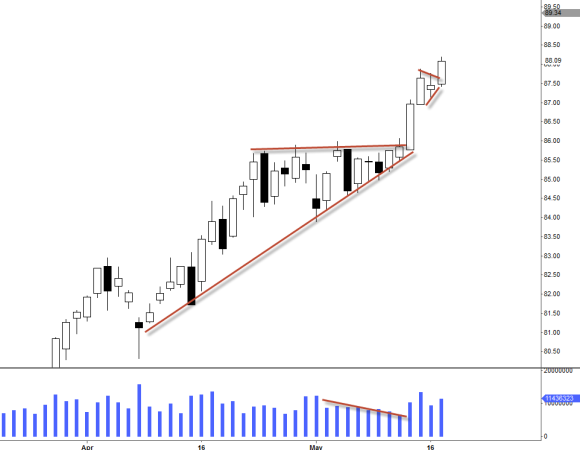 This one's has been very pleasant to hold last several days and I guess that what you would expect for name like $JNJ.  This stock has been such an uptrend ever since early June and I wasn't sure how far it is willing to go up as it is pretty far stretched out already. But that's the thing about bull market is that when you think it won't go any higher, it goes higher.
I also liked the fact that we are continue to put in volume after the breakout on Tuesday morning. Holding full bullish  (straight calls) positions.
5.21.13 Tuesday
Added Some More Positions @ $88.01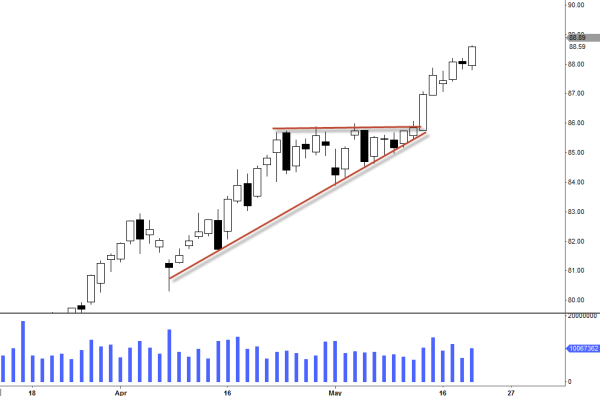 Added some more bullish positions (straight calls) soon after market opened this morning seeing we could have another run up after a day of rest like we had on 5/16/13.  I do like the fact that $JNJ rests on a lower volume and then it runs again with high volume as you can see we had much higher volume today than yesterday.  $JNJ is continue to put in all time high records so I have no idea where the possible resistance levels going to be and that's why I would have to take this on a daily basis.  Best thing I can do is to read daily candles to see possible warning signs but for now, I would let it run until it gives me any early reversal signals.
5.22.13 Wednesday
Closed 1/2 Long Positions @ $88.63
All Closed Out of Long Positions @ $88.44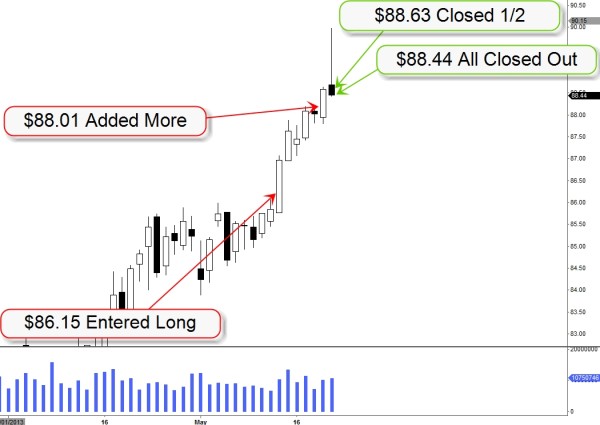 5.30.13 Thursday
This is Why I Respect Shooting Star with High Volume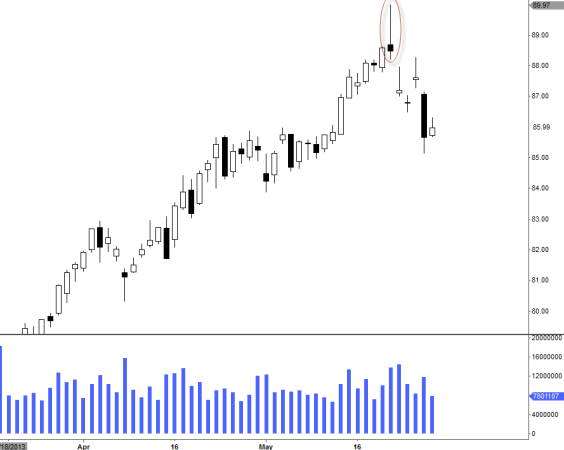 I would've lost all of my gains and then some had I stayed in this positions.  That long shooting star candle with high volume was an emergency alert to get the heck out of the this trade.