Last Update: 5.14.13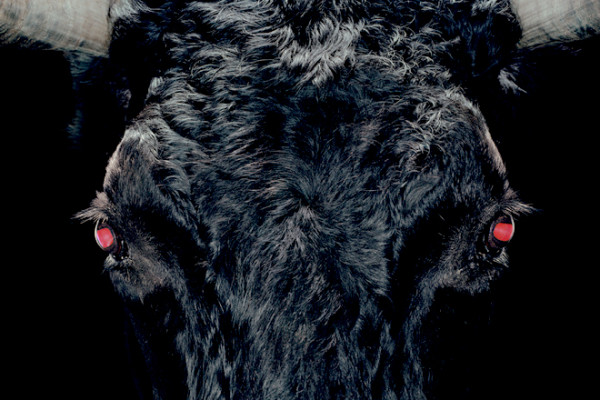 [divider]
5.10.13 Friday
[divider]
[30Mins In] Entered Bullish Positions @ $191.40
Came down hard this morning but still with very low volume.  But bulls are not done yet here as bulls have confirmed inverted H&S reversal formation along with 50EMA and inverted H&S neckline acting as support.  Would the bulls come out with power?  We shall see.
[After Close] Bulls Protecting the Neckline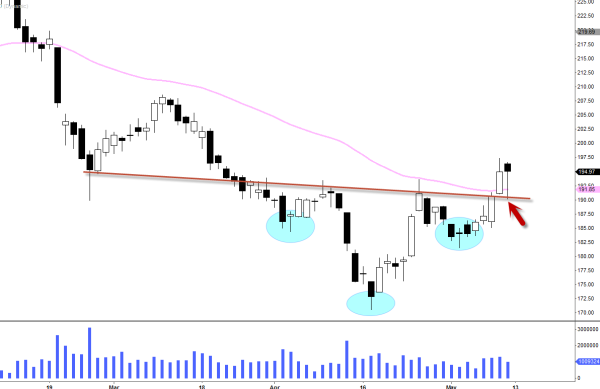 [divider]
5.13.13 Monday
[divider]
Added More Bullish Positions @ $190.98
[divider]
5.14.13 Tuesday
[divider]
Inverted H&S Neckline Testing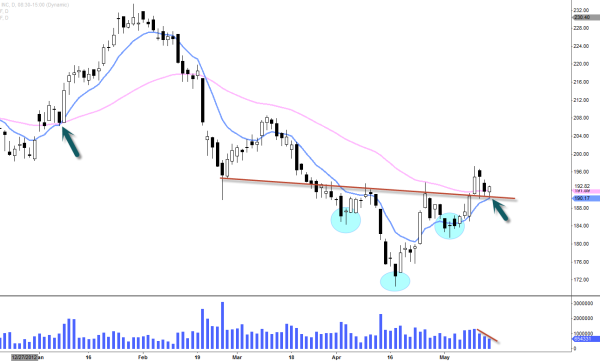 As you can see we are currently testing that inverted H&S neckline which coinciding with 10 (blue) & 50 (pink) EMAs.   On 1/8/13, when 10/50 EMAs crossed, $CF soared about 25 points.  Currently, 10/50EMAs are starting to merge and possibly cross up higher if or when this inverted H&S neckline holds and bulls can push higher this week.
[divider]
5.15.13 Wednesday
[divider]
All Stopped Out @ $189.84
I think my stop was too tight to be honest. I still think that we are still in that neckline testing phase. As long as that neckline holds, I think this inverted H&S pattern could still play out.  I will be watching closely rest of the week for an reentry.  If so, I will write Part 2 of this trade.